Permitting Process Legislation Advances in PA Senate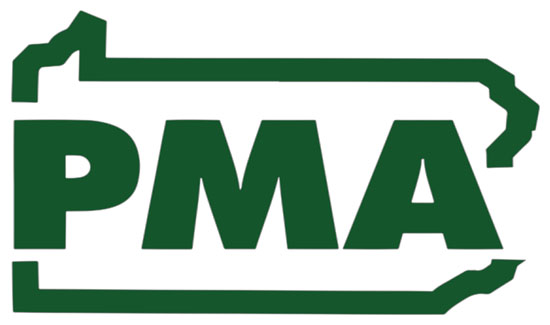 Recent state-by-state outmigration figures from the IRS put Pennsylvania alongside its blue state cousins watching helplessly as their residents pursue better lives in other states. The annual migration map published by Atlas Van Lines provides further proof, with 58 percent of the moves in Pennsylvania being outbound with just 42 percent of trucks coming in. Many cite high taxes and crime rates for driving people out, but Pennsylvanians have a third reason for not sticking around: a permitting process for businesses, non-profits, individuals, and even government entities that is both glacially slow and non-transparent, resulting in business investment, jobs, and economic growth going elsewhere.
Legislation that cleared the Senate earlier this month (SB 350) would require state agencies to report on the progress of each permit, much the way that logistics companies keep their customers abreast of shipments. One of the prime sponsors is Sen. Kristin Phillips-Hill (R-York), along with Sen. Greg Rothman, (R- Cumberland), and on the Senate floor in final debate, she offered this example of the damage done by an antiquated permitting process.
"I had a developer move out of my district because he could get a project finished in West Virginia faster than he could get a permit from DEP (Department of Environmental Protection)," she said. "Over the years, he created hundreds and hundreds of jobs here."
Specifically, the measure requires state agencies to implement an accessible website so applicants can check the status of their permit requests in real time. All issued permits must be publicly accessible and, if rejected, the legal authority the agency relied on must be stated. The legislation would also require that a permit, license, or certification is deemed approved by the state if the agency reviewing the application misses its statutory deadline.
The legislation passed 29-19 and has garnered the support of both business and labor.
"To improve our economy, Pennsylvania's regulators must move at the speed of business and serve as partners in compliance," said PMA President & CEO David N. Taylor. "If Domino's can track the preparation of my pizza, there's no good reason why state agencies can't track the progress of permits. Gov. Shapiro called on the legislature to act swiftly on permitting reform so that Pennsylvania can become a more competitive business location, and we now respectfully request the House to send Senate Bill 350 to the governor for his signature."
And from Robert S. Bair, president, Pennsylvania Building and Construction Trades Council AFL-CIO: "While it often seems that a divided legislature struggles to produce legislation that is good for Pennsylvania workers and our partners in the Business community, it is encouraging when both groups come together on a bill that helps put our businesses on a level playing field with other States and puts workers of this commonwealth building projects so that we can continue towards our goal of making Pennsylvania an economic and energy powerhouse. Senate Bill 350 is an important step in streamlining the permitting process so that we can start the projects that will propel Pennsylvania into the future."
By all indications, Gov. Josh Shapiro should be in favor of such reforms. Soon after being sworn into office in January, the governor signed two executive orders to speed up the permitting and licensing process in the Commonwealth: one begins a review of how long it takes agencies to process the licensing, permitting and certification processes, and establishes a date-certain for when applications get feedback on the status of their applications; the other establishes the Office of Transformation and Opportunity within the Governor's Office and the Economic Development Strategy Group, a one-stop-shop for businesses looking to grow and will work to aggressively reignite Pennsylvania's economy.
In a research brief entitled, "PA Taxpayers Continue to Migrate South," Pennsylvania's Independent Fiscal Office (IFO) zeroed in on what the losses mean for the Commonwealth.
The IRS data shows that all age groups recorded net outflows, and all income groups recorded net outflows.
"Nearly three-quarters (74.4%) of the income differential between inflows and outflows was concentrated in the top income group," the brief shows.
A separate analysis showed that Pennsylvania lost $1.2 billion in income due to domestic outmigration between 2019 and 2020 alone.
It's up to officials in Harrisburg to give Pennsylvanians a reason to stay. Making it easier to do business, streamlining the permitting process, and having a state government that works as a partner in compliance, presents a commonsense, bipartisan way to move forward.