Philadelphia Debt Burden $50,000 Per Person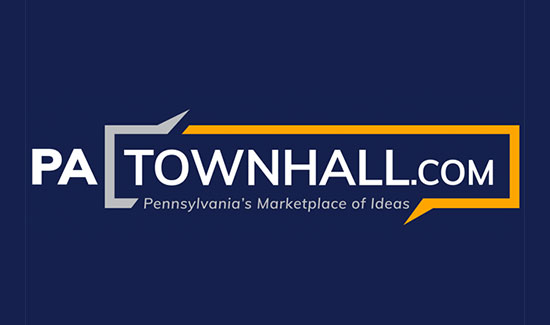 By Dave Fidlin
The Center Square
Philadelphia taxpayers would need to come up with more than $50,000 each just to pay off the debt of state and local governments, according to an independent watchdog's recent analysis.
Of the 10 largest U.S. cities, the "City of Brotherly Love" had the fourth largest taxpayer burden, Truth in Accounting said in its report, "Taxpayers on the Hook." The ranking was based on outstanding debts – including unfunded pension bills – in the city itself, as well as other units of government.
An introductory statement within the 21-page document explains the framework for the analysis, which includes factoring in "underlying government entities."
The goal, according to the organization, is to provide "residents and taxpayers in these cities with a more accurate and holistic view of their respective city's finances."
Bill Bergman, director of research at Truth in Accounting, described the taxpayer burden linked to multiple governing agencies as a "double-barrel problem" for residents in such cities as Philadelphia, where unfunded state liabilities are also a reality.
"The tendency is for older cities and older states to be in worse shape, at least from a debt standpoint," Bergman said.
Truth in Accounting's report further states, "When the unfunded debt of these underlying government units is combined with the county, municipal and state debt, city taxpayers are on the hook for much more than they think."
Based on Truth in Accounting's number crunching, Philadelphia's current burden has clocked in at $50,120 per taxpayer.
Four units of government were included in the financial figure. One of the entities, the Philadelphia Housing Authority, is currently carrying a surplus of $800 per taxpayer, for pensions, other post-employee benefits and other outstanding bills.
But the other entities are carrying large deficits.
The city itself is carrying a per-taxpayer burden of $27,900, while the state of Pennsylvania has a taxpayer burden of $18,800. Also in the mix of agencies carrying negative balances is the Southeastern Pennsylvania Transportation Authority, with a per-taxpayer burden of $4,220.
Bergman said figures revealed in the report can be out-of-sight, out-of-mind for casual observers because of the debt taken out and its maturity in the long road ahead.
"These are not current taxes," Bergman said. "These are obligations facing future taxpayers."
Truth in Accounting's report has raised criticism from at least one state-based organization, the Pennsylvania Budget and Policy Center.
"It's not a red herring, and it's not a real problem," Director Marc Stier said. "[The debt] will shrink at some point in the 2030s."
Stier said the state, in particular, is well poised to address its long-term obligations because of lawmakers' requirement to have regular contributions going into the line item.
"This is not a burden on current taxpayers," Stier said. "We don't see this as a serious problem. This is ongoing, and the cost is being spread out over time."
The other cities named within Truth in Accounting's report, from worst to best, were: Chicago, with the largest taxpayer burden of the top 10 U.S. cities, New York City, Los Angeles, San Jose, San Diego, Dallas, Houston, San Antonio and Phoenix.
Chicago's current total burden, according to Truth in Accounting, is $119,110, per taxpayer, while Phoenix's is $13,290, per taxpayer.