Philly's Crime Surge Puts Suburban Voters on Edge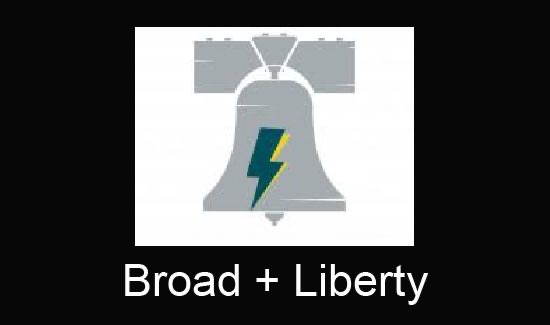 By Todd Shepherd
With the general election bearing down on voters, the issue of crime continues to be among the foremost issues the electorate will weigh when casting ballots this Election Day.
The cynic will argue crime ranks high as an issue because Republicans and Fox News have promoted that narrative ever since the George Floyd summer of unrest in 2020, when protests expanded nationwide like earthquake aftershocks from the Minneapolis epicenter. While many of the protests were peaceful, others devolved into chaos and violence, ironically immortalized later that summer by a CNN report in which the chyron graphics referred to a "fiery but mostly peaceful" protest but 10- to 20-foot flames were visible behind the on-scene reporter.
The crime hawk counters that Philadelphia's homicide rate — a daily number as well known in the city as the weather and the day's high temperature — appears poised to pass the 500-mark for a second straight year, a previously unthinkable tally. Simultaneously, Philadelphia is enduring a carjacking epidemic so pervasive that even a sitting U.S. Representative became a victim when returning to her vehicle after an event at a Philly park.
Anecdotes about crime get shared on Facebook and Twitter, reported on, but anecdotes aren't conclusive. Yet the public also rightly senses that when enough anecdotes have been told, an undeniable trend begins to emerge.
According to private polling reviewed by Broad + Liberty conducted by a Republican firm that surveyed likely voters in Delaware Valley, crime ranks as the number one issue this election, narrowly edging out inflation and the economy. The issue drops in the ratings when the poll queries voters statewide, signaling that the issue might be most acute in the suburbs, which have become a stronghold for Democrats in recent years.
For all of the debate, crime remains a difficult topic to truly grasp mainly because of a lack of reliable data. Yet at the same time, some of the most consequential data is beginning to be revealed: Pennsylvania's beloved Wawa convenience stores have shuttered two locations in Center City. Just as telling was the company's announcement it would put an end to overnight hours at several Bucks County locations, proof positive that some Philadelphia's crime is spilling into the collar counties.
Those developments came after a video in September went viral showing dozens of teenagers and youths ransacking a Philadelphia Wawa, video that was eventually viewed millions of times.
All these elements — Philadelphia's shifting ethos on criminal prosecution under District Attorney Larry Krasner, the question of a suburban spillover, anecdotes, hard data, the politics of crime — melded into one discussion at a recent Republican policy committee hearing held last week at the VFW in Warminster.
"I've lived in Warrington Township for 22 years, and I can't even remember the last time we had a carjacking," said State Rep. Todd Polichock, whose 144th district in Bucks County encompasses Warrington Township. "We recently had a carjacking that ended with the vehicle driven into a building about 500 yards from my office."
The Republican state representatives and their invited guests rarely said Larry Krasner's name, but he loomed over nearly every part of the conversation through easily decoded language.
"The bottom line is the criminals don't know the boundaries — they don't know and don't care about the boundaries between some lawless areas of the state, and some others that may be more law abiding," said Bucks County District Attorney Matt Weintraub.
Weintraub told the policy committee he had assembled no data for his presentation that day. The difficulty for Weintraub is that the number of governments in his jurisdiction makes data analysis difficult. According to a county tourism website, the county has "31 townships, 23 boroughs, 18 census-designated places and five unincorporated communities."
Weintraub told Broad + Liberty last year that aggregating data from so many elements was difficult, but if it could be done, it would help.
"More current data would allow us to see new trends in time to adjust to them and prevent them from becoming widespread, as opposed to reacting to them after they're already a problem for law enforcement," Weintraub said in 2021. "Because Bucks County is so diverse – urban, suburban, rural – we'd benefit from data on a micro level so that we could dedicate resources where they're most needed."
Although he didn't have hard numbers in hand, Weintraub also told the committee that his greatest worry vis-à-vis Philadelphia is gun crimes, especially what he says is an increase in "straw purchases," in which a person with no felony convictions illegally buys a firearm on behalf of someone else who is prohibited from owning a firearm because of their criminal past.
"One trend we're seeing across the state is younger and younger people, especially minors, are the population rising the quickest [for] carrying firearms. And we know that's not legal because [minors] aren't legally allowed to possess a concealed carry firearm until age 21," Weintraub said.
Weintraub encouraged the representatives to support a bill that would establish mandatory minimum sentences for illegal gun possession, legislation that seems directly aimed at a Krasner policy that has infuriated many.
"We do not believe that arresting people and convicting them for illegal gun possession is a viable strategy to reduce shootings," Krasner's office told the Inquirer in January.
Montgomery County District Attorney Kevin Steele recently told Delaware Valley Journal that gun straw purchases were a top concern in his county, and that the collar counties have been working collaboratively to share information to make tracking the criminals and the guns easier.
Where Weintraub may have lacked data because of logistical difficulties, that problem disappeared when moving to the more granular level of an individual township like Bensalem, which shares about 4.5 miles of Philadelphia's northern border.
Bensalem Public Safety Director William "Bill" McVey had no problem linking many of his township's problems to policy shifts in Philadelphia, and told the panel that "theft from auto" is up 50 percent and burglary is up over 100 percent in 2022, and added examples from three specific cases.
"First and foremost, we have to look at our neighboring city. The three cases I provided examples of clearly show what happens when you allow felons to be out on bail when they're supposed to be in prison," McVey said. "This is an ongoing problem with the Philadelphia District Attorney's Office. The District Attorney's Office of Philadelphia has also decriminalized retail theft if it's under $500. This has had a devastating impact not only on Philadelphia, but on all surrounding municipalities. In Bensalem, retail theft is up 29 percent this year, and that's after Macy's is closed, Sears is closed, and K-Mart has closed — stores that typically had the most retail thefts in our township."
When not discussing philosophical shifts from Krasner, the conversation often turned to city leadership like the city council and mayor's office, which recently passed a municipal ordinance called the "Driving Equality Bill." The ordinance restricts police from making certain kinds of traffic stops, and as Broad + Liberty has reported, has jeopardized the Philadelphia Police Department's state accreditation.
"I believe we are seeing more illegal guns on car stops in suburban areas and more crimes as a direct result of this law change," McVey said. "The criminal in Philadelphia no longer has to worry about being stopped by police unless they commit a moving violation. Vehicle stops, as I mentioned before, are one of the most effective tools a police officer has to prevent and deter crime."
McVey also supported Weintraub's ideas about gun possession crimes, telling the panel charges seizures of illegal guns were up 62 percent over the past two years.
While Philadelphia may do a good job of updating its homicide numbers daily — in large part because the public has come to rely on it — other statistics are divulged only at the department's discretion.
Philadelphia Police only occasionally release carjacking numbers, and it does not appear to have any rhythm or routine for doing so. The crime could also potentially be filed under two different statutes, which makes it difficult to track it from court documents. Broad + Liberty once asked the department if it could provide carjacking statistics on the same page as it does homicides.
"Unfortunately, we are unable to accommodate your request," a PPD spokesperson said in response.
Upper Darby, which shares a direct border with Philadelphia to the south, illustrates not only the potential for crime spillover from the city, but also the statistical problems.
According to the Pennsylvania Uniform Crime Reporting database, the township saw as few as one homicide in 2017, and two homicides in 2019.
As crime spiked nationally from the pandemic and the George Floyd unrest in 2020, the database shows eight homicides were recorded that year — the most in the ten years of data that can be accessed from the UCR database. That high of eight homicides then tapered off in 2021 down to five.
This year, however, the homicide count currently stands at seven, close to the 10-year high mark of eight reached in 2020, according to the database.
In some cases, a Philadelphia-spillover effect is obvious. In July, two men were shot and killed while riding in a funeral procession to a cemetery in Upper Darby for a Philadelphia man murdered just days before.
While the data clearly shows a shift occurred in 2020 and has not returned to pre-pandemic levels, there are questions about how reliable the core data presented in the UCR is. As Broad + Liberty reported in August, Upper Darby was underreporting its homicides to the database for parts of 2021 and '22.
The database is one of the very few publicly accessible tools a citizen can use to survey and track crime in the commonwealth.
Outside of the Pennsylvania UCR, the other mainstream crime database is maintained by the FBI. But that database usually lags by more than a year, and has proven to have its own problems.
For example, an Axios report in July stated, "Philadelphia's Police Department failed to fully report its 2021 crime data to the FBI, making it part of the roughly 60% of law enforcement agencies nationwide that gave incomplete data or no data at all, according to data provided to Axios from a partnership with The Marshall Project."
Problems with the FBI's UCR were magnified this year when a change in the method of statistical gathering stirred significant concern among academics and journalists who specialize in tracking, studying, and reporting on crime, both nationally and locally.
"It has been a year and three months since the FBI reported any crime statistics from Pennsylvania," a report from PennLive noted. "Only two other states had equal or less success with the transition than Pennsylvania: Delaware and Florida."
The FBI's new tracking system "will be fertile ground for those who want to distort or exaggerate crime trends for political or commercial reasons," wrote journalist Kelly McBride for Poynter, a journalism advocacy organization. "And, it lays bare a dirty secret about counting crime in the United States: As a nation, we keep horrible, incomplete data that makes it impossible to get an accurate sense of the scope or impact of crime."
Update: The original headline of this article, "Crime looms large in suburban voters' minds, but is difficult to pin down due to shoddy statistics" has been changed.
Todd Shepherd is Broad + Liberty's chief investigative reporter. Send him tips at [email protected], or use his encrypted email at [email protected]. @shepherdreports