PLC Panel Topics, Moderators, Panelists Announced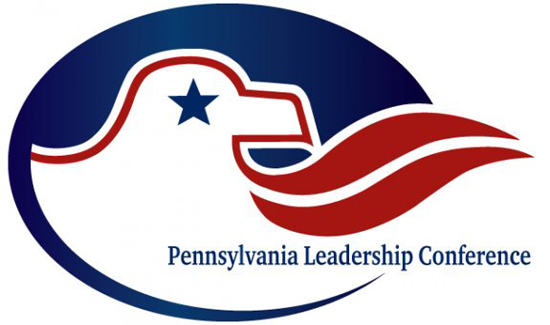 (Harrisburg, PA) – The 2018 Pennsylvania Leadership Conference will feature four interactive panel presentations including Protecting Freedom of Speech moderated by Michael Geer of the Pennsylvania Family Institute; When in the Course of Human Events moderated by Leo Knepper from the Citizens Alliance of Pennsylvania; Lessons in Reform (How Other States Did It) moderated by Lenny McAllister of the Commonwealth Foundation; and Pursuit of Happiness moderated by State Representative Kristin Phillips-Hill. The conference will be held April 6-7, 2018 at the Radisson Penn Harris Convention Center in Camp Hill (Harrisburg), PA.
This year's featured dinner speaker at the Pennsylvania Leadership Conference will be Byron York, chief political correspondent for the Washington Examiner and a Fox News contributor.  Former U.S. Senator Tom Coburn now with Convention of the States; Charlie Kirk, founder and executive director at Turning Point, USA and Greg Wrightstone author of Inconvenient Facts will also speak. Mac Zimmerman, Vice President of Legislative Affairs at Americans for Prosperity and former Congressman Phil English, co-chairman of the government relations practice at Arent Fox will have a Conversation on Tax Reform.
Additional speakers and workshop topics will be announced over the coming weeks.
The Pennsylvania Leadership Conference is the premiere gathering of public policy conservatives each year in the Keystone State.  It is the largest and longest-running of the state-based conservative conferences regularly attracting a long list of conservative elected officials, scholars, journalists and activists for two days of speeches, panel presentations, workshops and networking.
Registration for the conference is now open at www.paleadershipconference.org.
Here is a complete list of panel topics, moderators and panelists:
Protecting Freedom of Speech
Moderator:
Michael Geer, PA Family Institute
Panelists:
Krysti Oschal, University Student
Ashe Schow, Real Clear Investigations
Jeremy Tedesco, Alliance Defending Freedom
Marieke Tuthill Beck-Coon, Foundation for Individual Rights in Education
When in the Course of Human Events
(State Constitutional Convention & Federal Convention of the States)
Moderator:
Leo Knepper, Citizens Alliance of PA
Panelists:
Steve Bloom, State Representative
Steve Davies, Convention of the States
John Eichelberger, State Senator
Frank Ryan, State Representative
Lessons in Reform (How Other States Did It)
Moderator:
Lenny McAllister, Commonwealth Foundation
Panelists:
Matt Batzel, American Majority
Anna Gravely, AFP North Carolina
Tom Newell, Foundation for Government Accountability
Diana Rickert, Liberty Justice Center
Pursuit of Happiness
(Reform efforts including education, business climate, regulations & Welfare)
Moderator:
Kristin Phillips-Hill, State Representative
Panelists:
Otto Banks, REACH Alliance
Warren Hudak, NFIB-PA
Dawn Keefer, State Representative
Greg Rothman, State Representative
Registration for the conference is now open at www.paleadershipconference.org.