PMA Profile: State Senator Scott Martin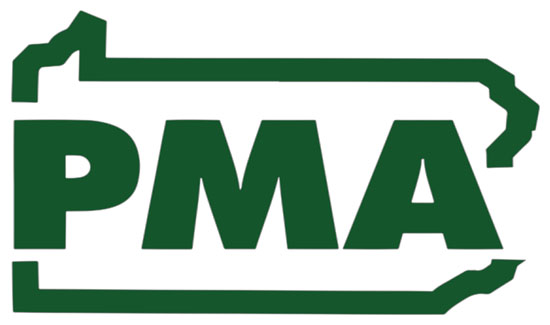 State Sen. Scott Martin's (R-Lancaster) career path in elected office has, in some respects, been inspired by the bad policy decisions of others.
"I was complaining to a friend of mine about leadership in the county (Lancaster)," he says about his decision to get involved in politics and more involved in the community. "He told me to look in the mirror and do something about it."
He served two terms as Lancaster County Commissioner, where he cut spending and opposed tax increases, and then was first elected to the PA State Senate in 2016. Seeing bad policy decisions, and belligerent ones, in Harrisburg inspired him to run for governor. A slip in January on black ice caused injuries far worse than any he sustained playing professional football in the Arena Football League and forced him to drop out.
But in the short time campaigning, his "kitchen table conversations" with the voters made him even more resolute to bring change to Harrisburg: Pennsylvanians, he says, are fed up with high taxes at all governmental levels and fed up with policies that impede job creation by the private sector.
"They get it," Martin said of voters. "They get how we should be unleashing the manufacturing and energy sectors in this state and how that benefits everyone."
He targets both the exorbitant spending side and the obstructive side of government– assigning much of both to Democratic Gov. Tom Wolf, who prefers to end-run lawmakers via costly, needlessly punitive regulations and executive orders, rather than engage them in policy discussions.
He cites the governor's repeated, destructive emergency declarations during the pandemic. Countering it, he co-sponsored a proposed constitutional amendment, which voters later approved, that placed limits on the governor's emergency reauthorization powers, and gives the legislature a role in any reauthorization. He also fought the governor's proposed charter school regulations – he chairs the Senate Education Committee – again taken up with no input from the General Assembly.
In June, the Senate approved a concurrent resolution to block the regulations from taking effect.
During floor debate, Martin said that the regulations would not only limit the number of new charter schools from being authorized but would also result in the closure of some of the smaller charter schools, some that serve students who enroll to escape failing school districts.
"This will rob students of future learning opportunities and send vulnerable students back to school districts that are ill-equipped to meet their needs," he said.
And he voted for a resolution that would disapprove another go-it-alone move by the governor: entering Pennsylvania into the Regional Greenhouse Gas Initiative (RGGI), which will cost the Commonwealth 10,000 high paying jobs in the energy industry in exchange for an infinitesimal reduction in carbon emissions.
"What irritates me is that study after study, even at the Department of Environmental Protection, has shown that there is a minuscule impact on CO2emissions," Martin said in a statement at the time. "We should be proud of the potential we have here to develop clean energy and family sustaining jobs here in Pennsylvania while continuing to build on the 40 percent reduction of CO2 we have already achieved. Instead, families are going to be forced to pay more for electricity on tighter and tighter budgets."
The polices are even more onerous in a state regulatory environment, Martin calls, one of the most punitive in the nation; state agencies imposing more than 164,000 regulations.
"Sen. John DiSanto (R-Dauphin) has a bill that any proposed regulation estimated to cost government or the private sector more than $1 million has to meet with legislative approval."
The Senate approved the bill, SB 520, in May and it now awaits action in the House.
Additional legislation by state Rep. Katie Klunk (R-York) would create the Office of the Repealer, which would scour the books for needless and overly costly regulations. The House approved the legislation last May. State Sen. Kristin Phillips-Hill (R-York), introduced the same while in the House and has sponsored the legislation, SB 32, in the Senate.
On the spending side, Martin has been at the forefront of reducing costs and improving care in the state's burgeoning Medicaid system.
Wolf has vetoed a couple of efforts, including the adoption of cost saving technology and a work or community service requirement for the able-bodied. Martin says the legislation will be back, and notes that come January, Wolf will not be back as a new governor takes over.
"We can both save money and improve care for the truly needy," Martin said. "Now the costs are being spread too thin, not only reducing care for those who truly need it but increasing costs in the private sector due to cost shifting."
Finally, Martin wants to accelerate the reduction in the Corporate Net Income Tax, approved as a partial phase out in June.
"We have to be just as passionate about saving and creating jobs as the other side is in destroying them to advance their agendas," he said.
Martin and his wife Amber are the parents of Alexia, Hayden, Alivia, and Gavin