PMA Receives National Recognition for Election Engagement Project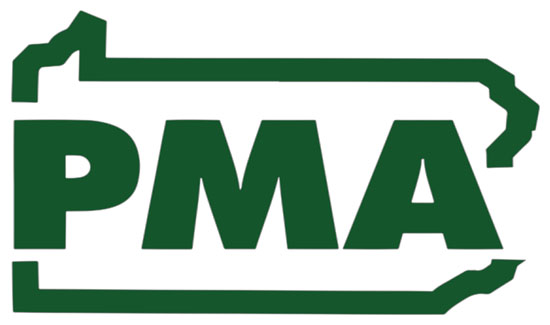 Pennsylvania's leading advocacy group for manufacturers recently received a national business group's top award for its work engaging businesses and their employees in key elections this past November.
The STAR Achievement Award from the Business-Industry Political Action Committee (BIPAC) recognized PMA for both its voter registration and get-out-the-vote efforts as part of the larger Pennsylvania Prosperity Project (P2). BIPAC CEO Jim Gerlach praised PMA for its work in a project that targeted key elections, as well as for its innovative "Donut Forget to Vote" initiative.
"PMA did a superlative job in grasping the importance of engaging and informing employers and employees on critical elections," Gerlach said. "This includes working effectively across the Commonwealth to increase the business community's awareness of important races and the candidates' positions on pro-prosperity issues. PMA is a terrific state partner and we're proud to have them part of our national network."
PMA is one of twenty-five state partners BIPAC works with to advance P2, a year-round, nonpartisan project that keeps employees informed of the positions of elected officials on critical business issues.
This election cycle BIPAC targeted five congressional races in Pennsylvania. Other targeted states included New Jersey, California, Florida and Texas. PMA President & CEO David N. Taylor said the project is part of an ongoing effort to educate private sector employees about the policies that will encourage business location and expansion in Pennsylvania, and which candidates support those policies.
"Working with BIPAC, our goal is to elect candidates who support a pro-growth agenda," Taylor said. "This means continuing to work for government restraint in size and spending, enacting pro-growth business tax relief, ending lawsuit abuse, and improving the regulatory climate."
In its efforts, PMA engaged employers and their employees through regional/local business groups and chambers, the use of targeted websites and communications, social media, and personal visits to host political seminars.
"For some groups, we would do a rundown of all the federal races in Pennsylvania, focus on the ones in their area, and then cover of all the state General Assembly races in their area as well," said Carl A. Marrara, PMA's Vice President of Government Affairs.
"For workplace events, we would either deliver donuts to them along with candidate comparisons on key business issues and ask the employer to give the employee a donut with a 'Donut Forget to Vote' business card with important election day information along with a candidate comparison."
Marrara added that these educational efforts never tell or ask for a vote for a specific candidate, but rather presents policy information about the candidates on business issues that they communicated in candidate interviews, campaign websites, and questionnaires.
Some of the groups PMA partnered with include the Pittsburgh North Regional Chamber, Beaver County Chamber of Commerce, Manufacturers' Association of South-Central Pennsylvania, and the Northeast PA Manufacturers and Employers Association of Schuylkill County. Some businesses included were M&S Centerless Grinding in Bucks County, SSB Bank in Allegheny County, and the Pennsylvania Steel Company in York County. All in all, PMA hosted dozens of events throughout the commonwealth this election season, encouraging employer to employee engagement in the political and public policy process.
"This is just the beginning of the advocacy work we will be doing for years to come," said Taylor. "Now that the political season is over, we will shift our focus to those policy areas that need to be addressed to make Pennsylvania more economically competitive. I want to thank all of the business organizations and individual employers who participated in this year's effort, with special thanks to Carl Marrara, who made it all happen."
If your local business advocacy organization or workplace is looking to partner with PMA and the PA Prosperity Project, please click HERE to email Carl Marrara about your interest. More information about the Pennsylvania Prosperity Project can be found at www.pennsylvaniaprosperity.org