PMA: Tom Wolf's Budget is a Job Killer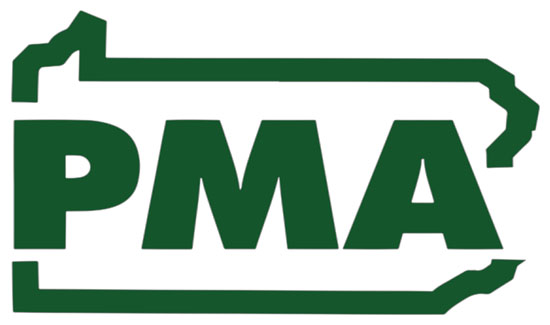 Republican legislative leaders to a person denounced the tax increases and other assorted job-killing initiatives unveiled in Governor Wolf's budget address last week. The GOP leaders can back up the talk with action (or inaction in this case) since they preside with strong majorities in both the House and Senate. Wolf's Big Government agenda, which includes a near 50% increase in the state's Personal Income Tax rate; a government mandated wage rate increase; new, additional taxes on Pennsylvania energy production; mandatory unitary combined reporting tax scheme; and the mass commercialization of recreational marijuana. These items have zero chance of any serious consideration as lawmakers soon begin weeks of budget hearings.
"Governor Wolf's progressive tax proposal is exactly what we predicted," said Senate Majority Leader Kim Ward (R-Westmoreland). "Doing this after closures and restrictions have already devastated our economy is absurd."
PMA President & CEO, David N. Taylor, called the governor's proposals, specifically the new, additional tax on Pennsylvania energy production, "stupid and self-defeating."
"Pennsylvanians are in urgent need of a competent pandemic response by state government including an efficient vaccination campaign, protections against lawsuit abuse for entities following CDC protocols, and cooperative executive decision-making that includes the people and their elected representatives," Taylor said. "Instead of doing that, Governor Wolf has offered up an obscene progressive wish list that disrespects the economic reality of families and small businesses trying to make it through the month."
In an attempt to garner popular support for his income tax increase, the governor pitted lower income earners against higher ones, despite his insistence during his address that "this [the tax increase] is not about putting the rich against the poor."
The PIT would jump from 3.07 percent to 4.49 percent with an expansion of low-income exemptions. The administration claims that two-thirds would pay less or the same amount, while the top one-third would pay more. But government is the only winner in the zero-sum game in the proposed 46 percent increase, as shown in analysis by the Commonwealth Foundation.
"While Wolf proposes a questionable 'tax forgiveness' scheme, families at the median family income—with fewer than five children—would pay more," the analysis shows. "Even with the tax forgiveness, Wolf's proposal is a net $2.96 billion tax increase, representing $232 per resident (or $927 per family of four)."
"Questionable" in the aforementioned quote refers to the constitutionality of the Governor's plan. Pennsylvania's tax uniformity clause prohibits the bracketing, or tiering, or tax rates. The way the Governor plans to skirt this constitutional clause is to grossly increase the poverty threshold so that anyone under the newly established "poverty" line would receive a tax rebate from the state. Lawmakers are skeptical this proposed plan would muster when challenged in court.
Small businesses would suffer as well: "Most small businesses (over 80%)—sole owners, partnerships, LLCs, and S-Corporations—pay the Personal Income Tax. Approximately 855,000 small business owners paid the Personal Income Tax in 2018," according to the same Commonwealth Foundation study.
The plan to put the additional revenue to public education also warrants a reality check. Again, from the Commonwealth Foundation analysis:
"Pennsylvania school districts have already received more than $3 billion in emergency funding while sitting on $4.6 billion in fund reserves. Districts haven't seen any reductions in state subsidies—even though enrollment has declined by 50,000 students this year as parents seek other options during the pandemic."
Governor Wolf's proposal to start inflating the government-mandated minimum wage to $15 an hour is yet another job killer. A recent report from the nonpartisan Congressional Budget Office shows that raising that the $15 minimum on the federal level, as proposed by many congressional Democrats and President Joe Biden, would cost 1.4 million jobs. Furthermore, prices would increase for goods and services that rely on entry-level labor, and the layoffs would put an additional strain on unemployment benefits and health care programs. This increase would further delay entry by many young people into the workforce, worsening an already severe skilled workforce crisis.
The addition of a new tax on Pennsylvania energy production, along with the possible creation of a carbon tax by joining Regional Greenhouse Gas Initiative, only makes an already bad proposal worse.
"Governor Wolf's proposal for a new, additional tax on Pennsylvania energy production threatens our commonwealth's business competitiveness and America's role as a global energy leader," David N. Taylor said. "The best way for state government to get more revenue out of the natural gas industry is to help it grow. The industrial dynamism that will be fueled by gas development will be bigger than the drilling activity itself."
And the best way is to restart the economy is to get Pennsylvanians vaccinated and end the lockdowns that have killed businesses and family incomes. Yet, Pennsylvania is near dead last among states in getting the vaccines to its residents. The word "vaccine" or "vaccination" was not mentioned even once during the Governor's address.
"The governor and his administration should have no other top priority than getting Pennsylvanians vaccinated," said House Majority Leader Kerry Benninghoff (R-Centre). "Getting vaccines into the arms of Pennsylvanians is the most significant key to getting Pennsylvania back to normal and beginning to solve many of the problems the governor outlined today [in his budget address]."
In May, a proposed constitutional amendment will be on the primary ballot that would limit the length of a gubernatorial disaster declaration to 21 days, unless the Legislature agrees to extend it in whole or in part. Under current law, the governor has no limits on how long he can extend a declaration and, in the case of the pandemic, the lockdowns. Left to his own devices, it's clear that Wolf through his lockdowns, and tax and spend proposals, would make Pennsylvania a model for government bullying and ineptitude. Lawmakers can keep him in check on his spending plans, and now with the hope of the passage of a constitutional amendment, on his repeated extensions of the emergency declaration and his arbitrary lockdowns.