Poll Shows Barletta Leads in GOP Gubernatorial Race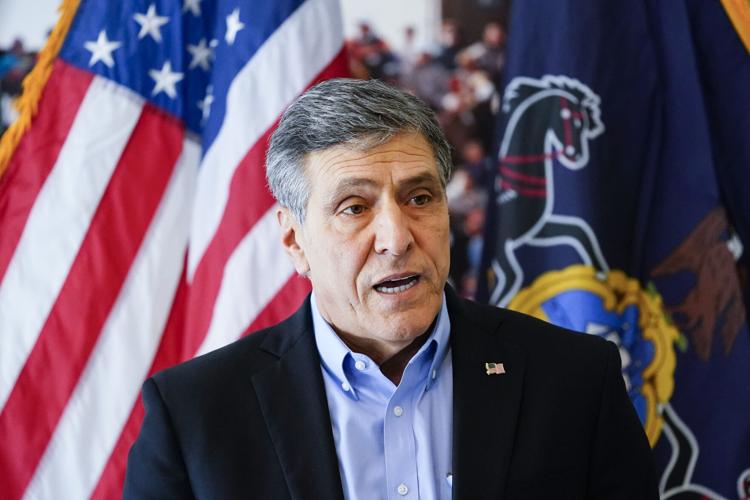 (The Center Square) – A new Republican primary poll for Pennsylvania governor shows former U.S. Rep. Lou Barletta leading the field, though the percentage of undecided voters remains high.
A survey of 1,070 likely 2022 Republican primary voters conducted during the first four days of February shows 24.1% back Barletta "if the 2022 Republican primary for governor were held tomorrow."
Pennsylvania's primary elections are scheduled for May 17.
The poll was conducted by the Trafalgar Group, a political and corporate market research firm that bills itself as "the consistently most accurate pollster of 2016, 2018, 2020, and 2021 election cycles." The margin of error on the poll was 2.99%
State Sen. Doug Mastriano, R-Franklin, received the second-highest percentage of support with 19.9%, followed by Senate President Pro Tempore Jake Corman, R-Bellefonte, with 5.1%, former U.S. District Attorney William McSwain at 4.4%, and state Sen. Scott Martin, R-Strasburg, with 4%.
Those figures, however, are dwarfed by 29% of likely voters who told Trafalgar they still are undecided or would not vote. Another 13.6% of respondents would prefer another candidate.
"It really seems to be trending toward Barletta, but with this many undecided, either of the top two could have a shot at it," Trafalgar chief pollster Robert Cahaly told The Center Square. "We also don't know if (former President Donald) Trump is going to endorse in this race."
Cahaly said about 60% of Republican voters would consider Trump's endorsement important.
"I think if Trump wanted to weigh in, he could sway it in either direction," Cahaly said, adding that campaign spending could be another key factor in the race. "It's by no means over, but there's some clear trends developing."
A demographic breakdown of survey respondents shows 82% were over age 45, 87.6% were white and just over half were men.
The poll was conducted around the same time the Pennsylvania Republican Party announced it will not endorse a candidate in the primary fields for governor, U.S. Senate and lieutenant governor. Committee members told The Associated Press the party held a voice vote against endorsement, confirming months of speculation.
The Trafalgar poll included only five of 13 declared candidates for the GOP gubernatorial primary, though Martin since has left the race.
Martin, who has represented Pennsylvania's 13th Senate District since 2016, cited a leg injury he sustained in January for bowing out.
"The injuries to my leg were beyond a simple broken bone and included a severing of numerous ligaments and tendons in my ankle that are going to require greater and longer rehabilitation than I originally hoped would be necessary," Martin said.
"Continuing to campaign in the coming months would put my future ability to walk without impediment in danger, which is something I cannot do to my own family," he said. "I would also mean that I would be unable to campaign in the manner I feel the people of Pennsylvania and the countess supporters who have come out to our effort deserve."
In the Democratic gubernatorial primary, Pennsylvania Attorney General Josh Shapiro will face off against Tega Swann. Swann, of Aliquippa, is an activist of socioeconomic justice and a doctoral student at the Pittsburgh Theological Seminary.
The Pennsylvania Democratic Party endorsed Shapiro and his running mate, state Rep. Austin Davis, D-McKeesport, in late January. Gov. Tom Wolf endorsed Shapiro to replace him in May 2021.
Campaign finance reports through the end of 2021 showed Shapiro went into the election year with $13.4 million, with $8.4 million coming from labor unions and donors who contributed $50,000 or more.
Delaware County businessman Dave White led in fundraising on the Republican side with $3.5 million in the bank, followed by Corman with about $2 million. McSwain, meanwhile, has touted the support of the Commonwealth Partners Chamber of Entrepreneurs, which he said plans to spend up to $20 million on his campaign, NBC Philadelphia reported.