Post Labor Day Look at Presidential Race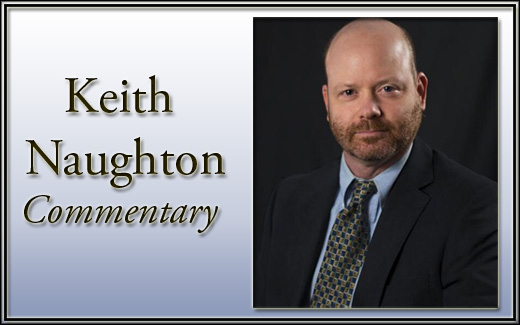 (This article first appeared in The Hill.)
After nearly a year of candidacy announcements, a series of early debates and the typical posturing and sniping, the Democratic field has come into focus.  We are down to three top tier candidates.  Kamala Harris is now running for Vice President.  Joe Biden remains on top, if not very securely and he also remains the strongest Trump opponent.  Not a single candidate, including President Trump, has a net favorable rating with the American public.  Just like 2016, the next President will be the least objectionable among an objectionable field.
The bottom line in all the polling is simple, Biden is on top of everyone.  In some cases, not by a lot, but he is the clear frontrunner for both the Democratic nomination and for President in the general election.  Since he announced on April 25th (and before) every single valid poll shows Biden running stronger than every other Democrat in a head-to-head matchup with Trump.
Biden averages two points better than Sanders and four points better than Warren against Trump.  Biden leads Trump by an average of 8 points since the end of April (49-41), insignificantly different from his average August advantage (49-40).  Sanders has an average advantage of 47-42 both since April and in August.  Warren is further back at 44-43 but has improved to an average of 45-42 in August.  Democratic voters have noticed.  In an Economist poll, Democrats rate Biden as having the best chance to defeat Trump (66-13).  Sanders (60-18) and Warren (58-16) trail.
Biden looks even better at the state level.  He polls better than every Democrat against Trump in every state.  Biden leads Trump in all the critical swing states (and possible swing states), except Florida (47-47 tie).  In the Trump must-win states of Ohio and North Carolina, Biden leads by 8 points in the most recent polling.  It should be noted that there are far fewer state polls than national polls and these polls can be of uneven quality.  But the Biden advantage is universal and durable.
But can this advantage last?  Once you move beyond that ballot test, Biden's numbers get a lot worse.  In the Economist poll, his favorable/unfavorable numbers are below water at 39-47, about the same as Trump.  His numbers among Independents are worse than Trump with a favorable rating of just 28% against 47% unfavorable.  Trump rates at 41-48.  Both Sanders and Warren have better overall favorability ratings at 41-46 for Sanders and 39-39 for Warren.  Among Independents Sanders and Warren are also under water but do better than Biden.  Sanders is down 35-44, while Harris is behind 29-40.  Even so, Biden had a narrow lead over the field.
The big problem for Biden and all the Democrats is that it is looking increasingly likely that independent voters will decide the race.  Self-identified Democrats are unified against Trump, while Republican voters are reflexively opposed to any Democrat.  Consider that 30% of Republicans have an unfavorable opinion of Democratic candidate Wayne Messam — a candidate who polls so badly he doesn't qualify for a seat in the audience for the debates.  As a result, whichever Democrat gains the nomination has some catching up to do with Independents.
Will Biden get the Democratic nomination?  His frontrunner status looks more like a bet on his polling against Trump than appeal to Democratic primary voters.  His post-announcement bounce has faded, dropping from 39% to an August average of 29%.  Sanders have barely moved, down 0.4% since May.  Warren has been the biggest mover, ascending from 8% to 15%.  All three have roughly the same favorable rating among Democrats.  Biden and Warren are both at 71%, Sanders at 72%.  Warren's unfavorable is somewhat lower at 13% while Biden and Sanders are at 21% and 22%, respectively.
As for the rest of the field, nobody has been able to break into the top tier.  Kamala Harris had a two-month stretch where she was polling in the double-digits and matching both Sanders and Warren.  Those days have passed.  Harris' August polling averaged at 7.7%, over 20 points behind Biden and well off the pace of Sanders and Warren.  In only one poll has Harris broken the 10% mark.  The remaining Democrats have shown very little movement.  At this point, Harris is running for Vice President.
The country sits in three camps, Democrats (who are viscerally opposed to Trump), Republicans (who are viscerally opposed to the Democrats) and Independents who don't like anyone.  The new faces of the Democratic Party have barely made a dent.  2020 looks to be a race between a collection of disliked geriatrics with the final result still anyone's guess.