Presidential Character and Competence: A President's Day Reflection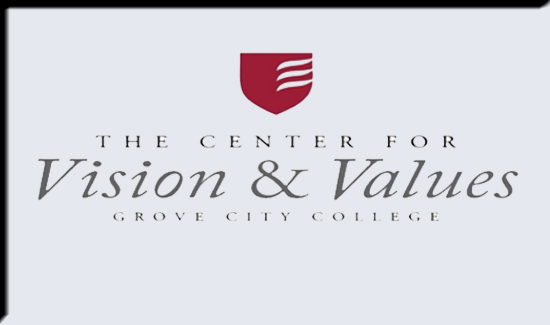 Donald Trump's presidency has raised anew the question: How much does the character of the president matter? Trump has frequently been castigated for narcissism, vindictiveness, lying, sexual improprieties, and crudeness. In a July 2017 Gallup Poll, 65 percent of respondents cited Trump's character and personality as an explanation for why they disapproved of him; only 16 percent said they disapproved of him because of concerns about his policies or stances on issues.
Nevertheless, some scholars, pundits, and average Americans contend that the character of a president matters little. To them, presidents are like the plumbers who fix our toilets; their personal morality is insignificant. What counts is our presidents' competency—as measured by their policies and performance of their official duties—not their private behavior.
Numerous scholars insist that a president's personal conduct and political effectiveness are largely unrelated. They stress, for example, that presidents who have not been sexually faithful to their wives have often been better leaders than those who were. They point out that personally virtuous leaders have sometimes carried out detrimental policies, while politicians, like Bill Clinton, with a badly flawed character have significantly advanced the public good. Clinton's critics labeled him "the poster boy for defective character in the 1990s," but many scholars rate his presidency highly.
Others counter that the president should uphold the nation's highest values and serve as its moral leader. As the embodiment of the state, the president's character and actions should be consistent with the nation's religious heritage and its most venerated values. Popular author David McCullough insists that "character counts in the presidency more than any other single quality."
In "The Character Factor: How We Judge America's Presidents," James Pfiffner contends that most students of American politics agree that character is as significant as intelligence, leadership abilities, or public speaking skills. Pfiffner emphasizes that presidents' character strongly influences their behavior. Many Americans expect chief executives to not only exercise political power in ways that promote the public good, but also to be moral exemplars. Pfiffner argues that the character traits of trustworthiness, honesty, integrity, self-restraint, compassion, consistency, and prudence are especially valuable in presidents.
Biblical writers and Greek philosophers stressed that the character of rulers is closely associated with the welfare of their subjects. The Old Testament is replete with examples of how Israel prospered under kings with godly character and foundered under those with a despicable character. In Plato's "Republic" character is the most important qualification of rulers. Both biblical authors and renowned philosophers assert that "the flourishing of character," rooted in cardinal virtues, is essential to providing social justice, and the record of history confirms this judgment.
The founding fathers argued that the success of America's democratic experiment depended upon the character of its leaders and citizens. In Federalist 64 John Jay expressed his hope that Americans would choose presidents "whose reputation for integrity inspires and merits confidence." "The destiny of the republican model of government," George Washington declared in his First Inaugural Address, depended on Americans practicing a high level of both private and public morality. By his personal example, Washington endowed the presidency with a prestige that has helped it function effectively for almost 230 years.
The term "character" enjoyed its greatest popularity in the United States during the nineteenth century, when it was typically associated with reputation, integrity, honor, duty, citizenship, and "manhood."  Americans have long measured the character of individuals by their diligent work, productivity, upright moral conduct, and willingness to make sacrifices for the common good.
While all presidents have appealed to character, duty, and honor, these concepts were especially important to William McKinley and Theodore Roosevelt. Although doing one's duty might produce anxiety and peril, McKinley argued, it was "always sure and safe and honorable." The American republic, Roosevelt, maintained, rested "on the moral character and educated judgment of the individual." "The foundation-stone of national life is, and ever must be," he added, "the high individual character of the average citizen."
Sadly, some recent polling data and elections indicate that many Americans believe that a president's personal behavior is largely irrelevant to his or her potential effectiveness as the nation's leader. Some do so because they espouse a postmodern philosophy that rejects the concept of transcendent truth and believe instead that right, wrong, truth, and character are subjective. Many, however, who contend that there are ultimate standards for character and conduct, most notably evangelicals, have strongly supported Trump and have been willing to overlook his character flaws because they support his policies. This has led to extensive criticism of evangelicals as self-serving hypocrites, tarnished their reputation, and reduced their cultural influence. Ironically, two decades ago evangelicals wanted to impeach a president for his sexual transgressions and mendacity.
Responding to Clinton's moral misconduct, in 1999 a group of 140 religious leaders, including numerous evangelicals, declared in a "Declaration concerning Religion, Ethics, and the Crisis in the Clinton Presidency" that "certain moral qualities are central to the survival of our political system, among which are truthfulness, integrity, respect for the law, respect for the dignity of others, adherence to the constitutional process, and a willingness to avoid the abuse of power. We reject the premise that violations of these ethical standards should be excused so long as a leader remains loyal to a particular political agenda and the nation is blessed with a strong economy."
As we celebrate Presidents' Day, let us give thanks for our chief executives who have been exemplars of character, pledge to hold current and future ones to a high standard, and strive to live by this standard ourselves.
—Dr. Gary Scott Smith is the retired chair of the history department at Grove City College and is a fellow for faith and politics with The Center for Vision & Values. He is the author of "Suffer the Children" (2017), "Religion in the Oval Office" (Oxford University Press, 2015), "Faith and the Presidency From George Washington to George W. Bush" (Oxford University Press, 2009), "Religion in the Oval Office" and "Heaven in the American Imagination" (Oxford University Press, 2011).