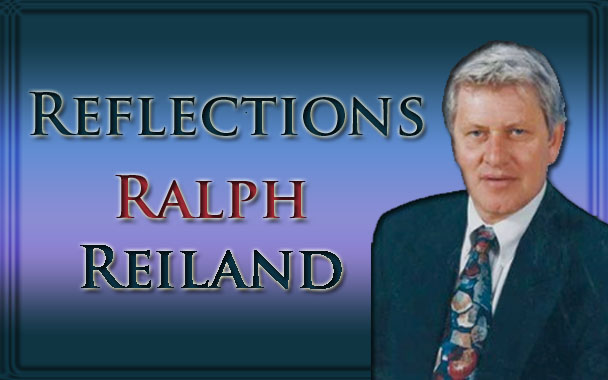 In "Guess Which President Really Oversaw Economic Booms," Bloomberg columnist Justin Fox calculates annual economic growth rates per presidential term from Eisenhower through Obama, contrasting inflation-adjusted GDP totals in each president's first and last quarters in office.
The Kennedy and Johnson presidencies had the highest annual growth rates at 5.5 percent and 5.2 percent, respectively, stimulated by Kennedy's pro-growth policies and subsequent tax cuts, more than doubling the 2.5 percent annual growth rate in the preceding Eisenhower terms.
Going forward, the Kennedy/Johnson growth rates exceeded the annual GDP growth rates in each of the next eight presidencies: Nixon through Obama, 1969 to 2017.
The key sections of Kennedy's tax cut program were signed into law on February 26, 1964 by Johnson, 96 days after Kennedy's assassination.
The Revenue Act of 1964 cut the federal marginal tax rate on top incomes from 91 percent to 70 percent, reduced the corporate tax rate from 52 percent to 48 percent, and reduced the tax rate in the bottom bracket from 20 percent to 14 percent.
Following the February 1964 enactment of the Kennedy tax cuts, inflation-adjusted annual rates of U.S. economic growth increased from 5.8 percent in 1964 to 6.5 percent in 1965 and 6.6 percent in 1966.
Correspondingly, the national unemployment rate, 6.6 percent in 1960, the year prior to Kennedy's January 1961 inauguration, dropped from 5.2 percent in 1964 to 4.5 percent in 1965,  3.8 percent in 1966 and 3.4 percent in 1968, Johnson's final year in office.
The U.S. tax system "exerts too heavy a drag on growth" Kennedy stated in an address to the Economic Club of New York on December 14, 1963.
"America's rise to world leadership in the century since the civil war," he continued, "has reflected more than anything else our unprecedented economic growth," a growth essential to national security and rooted in private enterprise, economic freedom, limited government, and growing levels consumer expenditures and business investment, key sectors of GDP.
Devising a kick-start to economic growth, Kennedy outlined the function of government and central role of private spending. "The federal government's most useful role is not to rush into a program of excessive increases in public expenditures, but to expand the incentives and opportunities for private expenditures."
By means of the denigrating label "trickle-down" economics, some argue that Kennedy's reforms in the 1960s, and Reagan's tax cuts and deregulation in the 1980s, overloaded benefits to business and top income earners while bottom members of society received only a trickling down of petty benefits.
To the unemployed and underemployed on the receiving end of the 11.2 million jobs created during the Kennedy-Johnson terms, more than double the 4.8 million jobs created during Eisenhower's preceding two terms, the belittled "trickle" was more like a tidal wave of higher incomes, less hardship, and more upward mobility and economic security.
Similarly during the Reagan presidency, 1981-1989, the Economic Recovery Act of 1981 cut the highest marginal income tax rate on top earners from 70 percent to 50 percent, reduced estate taxes and lowered business levies.
Five years later, the Tax Reform Act of 1986 cut the highest marginal income tax rate from 50 percent to 28 percent and the corporate tax rate from 50 percent to 35 percent.
In "Which President Created the Most Jobs," economics columnist Kimberly Amadeo ranks job creation by presidential term from Franklin Roosevelt through Obama. "For a two-term president, the percentage winner was Ronald Reagan with a 16.5 percent increase in jobs."
—-
Ralph R. Reiland is associate professor of economics at Robert Morris University and a Pittsburgh restaurateur. His e-mail: [email protected]