Pressure Grows on Wolf to Release Business Wavier Details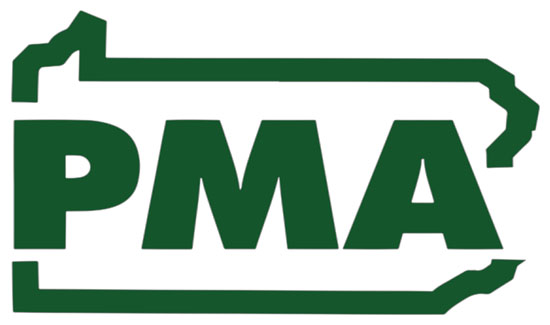 Pressure grows daily on the Wolf administration to reveal its rationale, if any exists, behind a waiver process that classifies some businesses as "essential," but forces others to close during the coronavirus emergency.
The secrecy surrounding the selection process by the governor's Department of Community and Economic Development is adding fuel to a rebellion among some counties, with only small pockets of the coronavirus, to transition into the governor's "yellow" reopening phase and save some businesses and family-sustaining jobs from catastrophic failure.
Senator Mike Regan (R-Cumberland), who with his colleague Doug Mastriano (R-Adams), is leading the fight for transparency and for the counties trying to save their businesses. Both said the constituent calls have been unending.
"I received thousands of calls to do something about this," Regan said. "I keep telling people it's not us, it's him. They say, 'Well, then do something about him.'"
On Monday, Senate Republicans petitioned the Commonwealth Court to force the governor to release documents that could reveal why certain businesses were required to close and others were not. In the court filing, the Senate asked the court to enforce an earlier Senate subpoena that sought the records to determine if the General Assembly should intervene to open the process and make it more equitable. The governor failed to comply with the subpoena.
"At every turn, Governor Wolf has refused to listen to the stakeholders, haphazardly issuing commands with total disregard as to their real-world impact," said PMA President & CEO David N. Taylor. "True leadership seeks knowledge before acting, which is an approach this administration might want to try sometime."
On another front, the Senate was scheduled on Wednesday to consider legislation, SB 327, that would give the counties the authority to determine when they should reopen for business — local officials being the best judges of that, Regan said.
On May 11, with strong bi-partisan support, the Senate Community, Economic and Recreational Development Committee, chaired by Senator Tom Killion (R-Chester and Delaware), approved House Bill 2388 and House Bill 2412 which would grant waivers allowing all manufacturers, barbers, real estate operations and other industries to operate in Pennsylvania under the COVID-19 emergency declaration.
Additional legislation to force the governor's hand is coming. However, Regan said he expects a "pile of vetoes," but that doing nothing is not an option.
As of this writing, Doug Mastriano said that 11 counties, many in the southcentral part of the commonwealth, are poised on Friday to move into the yellow phase in defiance of the governor's schedule, despite with his threats of withholding emergency funding.
"The governor obviously enjoys being the sole arbiter," Mastriano said. "And under the emergency law, he can keep extending this as long as he likes."
Arbitrarily shutting down businesses with no firm timeline for reopening wasn't the purported goal at the start of the crisis. It was to "flatten the curve" and ensure that necessary health care resources were available for the those infected, especially those most vulnerable.
But in another outcome of the administration's failed policies, the most vulnerable are precisely the ones being put at the highest risk. To date, 70 percent of Pennsylvania's 3,806 coronavirus deaths occurred in long term care and nursing home facilities.
Mastriano said that horrifying pattern is a direct outcome of Health Secretary Rachel Levine's policy of requiring nursing home patients who had been transferred to hospitals for coronavirus treatment to be returned to their original facilities when hospital treatment was complete.
Earlier this week he called for Levine to resign.
"The very same people our secretary of health said were going to be vulnerable," Mastriano said a press conference on the Capitol steps. "It unleashed heck upon our dearly beloved fathers, mothers, grandparents, aunts, and uncles. I think that's unconscionable, unacceptable, and that secretary needs to be held accountable for that awful decision."
The governor's office has shut-out the press as well. Spotlight PA, a collaboration of the state's top government reporters, recently released a story about the inconsistency and secrecy in the waiver process. In some instances, businesses earlier granted waivers received notices from Harrisburg that they now must close, while their competitors were permitted to remain open. Further reports indicate that waivers were revoked retroactively, just prior to the administration's release of some of the information requested in the Senate's subpoena.
"Given the high stakes, news organizations across the state — including Spotlight PA, The Philadelphia Inquirer, and many others — have for weeks requested documents related to the waiver process, arguing that immediate transparency was necessary given the potential harm that could be caused by a process that was unequal or unfair," the story said.
"But the Wolf administration put the requests on ice, saying it would make information available eventually but without giving a timeline."
It's as Mike Regan said: "None of this makes any sense."