'Pro Act' An Assault on Worker Rights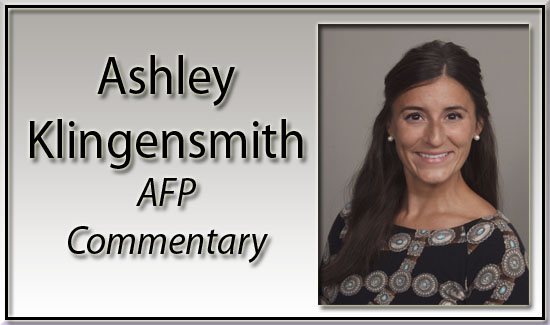 From capitals across the country to Washington D.C., lawmakers are considering what we can do to stop the virus so that we may then emerge from this pandemic in a way that propels our economic recovery for the benefit of all Americans.  One certain way to get the economy moving again is to clear the way for people to get back to work both quickly and safely.  From Harrisburg to our nation's capital, lawmakers should be exploring the expansion of opportunities to employment.  Instead, the inverse is happening.  For example, in our own state capitol, Representative Mehaffie, LD106, has introduced legislation that would force personal trainers to abstain from providing nutritional and dietary advice to their clients unless they become registered dietician nutritionists.  The creation of new occupational barriers like these are the opposite way members of our general assembly should be thinking.
At the federal level, we have 7 members of our congressional delegation who have signed on to the Protecting the Right to Organize Act, known as the PRO Act, H.R. 842, legislation that would undermine the choice and dignity of individual workers while granting unequal privileges to labor unions.
This legislation has many harmful provisions, but we'll walk through a few of the most significant.  First, it would invalidate right-to-work laws enacted in 27 states.  Right-to-Work gives private sector employees the same freedom as all public employees to choose whether they wish to be members of a union and pay fees out of their hard-earned paychecks.  Right-to-Work states have significantly greater employment growth, lower taxes, and higher relative incomes than on-Right-to-Work states.
Second, it would restrict the ability of millions of people to work as independent contractors.  The PRO Act would institute a California-style "ABC" test that also subjects reclassified workers to unionization.  The vast majority of independent contractors prefer their existing arrangement to traditional employment, yet the PRO Act reduces workers' ability to control their own schedules and provide services to a broader range of clients as they see fit.  Now more than ever because of the COVID-19 pandemic, working parents need flexible work to accommodate childcare and volatile school schedules.  In an economic downturn, independent contracting also provides an opportunity to bring income in the door and stay connected to the workforce while transitioning careers.  It would also eliminate franchising and contractor-subcontractor arrangements as we know them.  Vague and confusing join-employer standards would fundamentally change how contractors and subcontractors work together, and even undermine relationships between businesses and vendors, all of which currently create important and accessible opportunities for entrepreneurship.
Third, it would infringe on the privacy of workers.  Employers would be required to provide extensive employee contact information to union, including workers' home addresses, personal phone numbers, and more.  Labor union officials use this information to confront workers anywhere and everywhere, often in intimidating manner due to the leeway they are given in communicating with workers.  The PRO Act could also deprive workers of the right to a secret ballot to vote on whether they wish to be represented by a union, subjecting them to further harassment and intimidation from union organizers.
Last, the PRO Act would slant organizing efforts heavily in favor of unions.  This bias would come at the expense of employee and employer rights by limiting legal communication, drastically shortening election timeframes to stifle discussion and education opportunities and limiting the ability of employers to challenge concerning union practices while awarding unions organizing victories without proper elections under certain circumstances.
So, as an organization that promotes influence in the form of action from advocates who care deeply about our first amendment rights that guarantee the freedom of American workers to choose who they associate with and who speaks on their behalf, we ask you to visit votenopro.com and sign the letter that will go to your member of congress.  This takes under 30 seconds and is so very important for accountability moving forward.  208 cosponsors currently exist for H.R.842.  While there's no official trigger for the Speaker of the House to move a bill, 218 cosponsors is the acknowledgment that this legislation can pass.  Our delegation has lended bipartisan support for this harmful anti-worker legislation.  The following members have signed on: Fitzpatrick, Boyle, Doyle, Wild, Scanlon, Dean, Cartwright and Lamb.  Please, thank your member if they've resisted cosponsorship and hold those just named accountable by signing the letter and votenopro.com and by using the hashtag #VoteNoPRO on social media and tagging your member.  Let's protect workers' rights and foster a stronger economic recovery for our commonwealth and nation at large.  I'm Ashley Klingensmith, State director with Americans for Prosperity-Pennsylvania.
Ashley Sisca Klingensmith | State Director | Americans for Prosperity – PA
m: 412.915.1551 | e: [email protected] | @AFPPennsylvania