Probation Reform Garners Bi-Partisan Support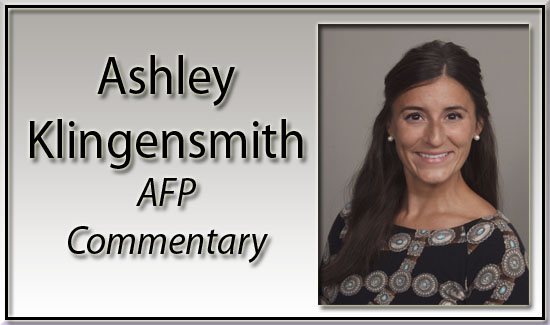 By Ashley Klingensmith
Probation is the quick sand of the criminal justice system.  The more you try and get out, the more it pulls you back in." -Rep. Jordan Harris. "Too often we have the mindset of trail em, nail em and jail em." -Sen. Camera Bartolotta.  "Our greatest asset is human capital and we are wasting human capital." -Rep. Mike Jones.
On September 24th, Americans for Prosperity-Pennsylvania joined over 150 activists and the policymakers I just quoted, among others, in the first lobby day hosted by the coalition Pennsylvanians for Probation Reform, a group of citizens from all corners of the Commonwealth representing rural, urban and suburban regions.  The coalition included members from organizations such as Commonwealth Foundation, Families for Justice Reform, the American Civil Liberties Union and the American Conservative Union.  The bills the groups focused their advocacy on were House Bill 1555 and Senate Bill 14, probation reform legislation.
At Americans for Prosperity, we believe an effective criminal justice system protects people and preserves public safety, it respects human dignity, it restores victims, it removes barriers to opportunity for people with criminal records and it ensures equal justice for all under the law.  It is in the spirit of that vision that we support probation reform through the aforesaid vehicles of HB1555 and SB14.  Through this legislation, we can join 30 other states in putting limits on how long someone has to stay on probation before their sentence can end.  The legislation will allow courts more flexibility to avoid unnecessarily revoking probation for minor technical violations of release conditions that do not put the public at risk.  The bill will also implement incentives for good behavior by allowing more people to earn more time credits against their term of supervision, increase the frequency that supervision officers can revise conditions of supervision, and implement a graduated system of penalties to give law enforcement more flexibility to deal with minor rule in infractions instead of simply defaulting to reincarceration.
A few points about the specific provisions of the legislation.  Reform one:  early termination of probation.  This legislation permits the early termination of probation when a person completes half the original probation sentence or two years, whichever is later.  If the court does not terminate probation, the court must review the person's record every two years after that unless that individual is later convicted of a felony or misdemeanor.  This expands the court's discretion.  Second reform:  limiting the length of probation sentences.  This legislation caps probation terms for felonies at 5 years and for misdemeanors at 2 years.  Reform three:  eared credits for compliance with probation conditions.  14 days credit awarded for every calendar month that a person complies with probation conditions.  And fourth reform:  earned credits for completing programs or education while on probation.  This legislation will permit 90 days off a term of probation if a person earns a high school diploma or GED or successfully completes a certified vocational, technical or career education training program.  These are exactly the types of incentives we should be offering and behavior we should be rewarding.
A poll recently released by the Justice Action Network shows strong support on this issue, with 75% of those surveyed saying the probation system needs reform.  The poll surveyed 500 registered PA voters.
Please visit americansforprosperity.ivolunteers.com and search "this bill will bring greater criminal justice reform to Pennsylvania" and sign your support to that letter, which will be sent to both your state representative and state senator.  We support smart-on-crime soft-on-taxpayer reforms that make our communities safer and improve lives.  Please find us on Facebook by searching our page, @PAAFP and on Twitter by searching @AFPPennsylvania.  I am Ashley Klingensmith, State Director.
Ashley Sisca Klingensmith | State Director | Americans for Prosperity – PA
m: 412.915.1551 | e: [email protected] | @AFPPennsylvania