Proposed Electric Vehicle Tax Credit a Job Killer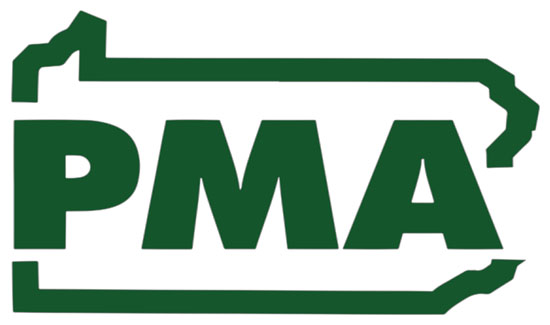 The blow to the nation's economy from the massive expansion of the nanny state in Joe Biden's Build Back Better (BBB) proposal would extend beyond fueling an already troubling level of inflation. In a bow to anti-fossil fuel fanaticism, the measure now before the Senate contains a competition-killing electric vehicle (EV) tax credit that will deliver a near knock-out blow to a significant part of the auto industry in Canada – and, in turn, domestically, as the industries in both countries are so seamlessly integrated.
The credit covers only EV cars manufactured in the US, including a higher credit for vehicles made in union shops, which Canadian officials pointed out in a stern December 10 letter to Congress amounts to an effective 34 percent tariff on Canadian assembled electric vehicles. And since 50 percent of the parts come from below the Canadian border, it's a direct punch to American workers as well.
"The ruinous spending in BBB will intensify the steeply rising rate of inflation, which is a thief that steals from everyone," said PMA President & CEO David N. Taylor. "To make matters worse, new government subsidies for electric vehicles will further distort our energy markets, while also alienating our most important trading partner, ally, and neighbor."
The credit under the proposal is $8,000 if the vehicle is made at an open shop U.S. plant but rises to $12,500 if it's made in a union-organized plant. The credit is reduced by $500 if the car's battery isn't made in America, and after 2026 only cars assembled in the U.S. would qualify for the basic $7,500 credit.
Canada can't be left out in the cold on this, and not just for the sake of thousands of high-paying Canadian jobs but American jobs as well. As Canadian Minister of Finance Chrystia Freeland, and Minister of International Trade Mary Ng, pointed out in their letter to Congress, the U.S. and Canada have been building cars together for the better part of 50 years.
"Given the deep integration of our respective automotive industries, the proposal would have important repercussions in the U.S., affecting American production and jobs," the letter stated. "Canada is the number one market for U.S. automotive exports, buying about 10 per cent of U.S. production. Canadian-assembled vehicles also contain approximately 50 per cent U.S. content and Canada imports over $22 billion worth of automotive parts from the U.S. annually. These parts come from suppliers in numerous states."
The credits, moreover, violate the United States-Mexico-Canada (USMCA) trade agreement, and U.S. World Trade Organization commitments.
In response, the Canadians are threatening to launch a dispute for settlement under the USMCA, and place tariffs on American exports across multiple industry sectors.
Concessions "could include suspending USMCA dairy tariff-rate quotas and delaying the implementation of USMCA copyright changes," the ministers stated. "In the coming days, we are preparing to publish a list of U.S. products that may face Canadian tariffs if there is no satisfactory resolution of this issue. While including the auto sector, our proposed retaliatory actions will extend across several sectors. At the same time, we intend to make clear which U.S. businesses and workers will be impacted."
The ministers also make clear that their position on the credits should in no way be interpreted as a stance of opposition to electric vehicles. Canada is in full support of the vehicles as part of a plan to cut greenhouse gas emission by as much as 45 percent below 2005 levels by 2030. And the country is committed to having 100 percent of light duty vehicles be zero-emissions by 2035. Penalizing their EV production through a one-sided tax credit will add a needless hurdle to achieving those goals.
The EV tax credit would be another in a series of economic blows that the far left, emboldened under the Biden administration, has delivered to Canada, as pointed out in recent commentary by the editors of the Wall Street Journal. On his first day in office, Biden nixed the Keystone XL pipeline that would have carried Canadian oil to refineries in America. He later placed new tariffs on softwood lumber, a major Canadian export to the U.S.
"He has also failed to support U.S. treaty obligations and order Michigan Gov. Gretchen Whitmer to cease her efforts to shut down Pipeline 5 that carries oil products to the Midwest," the editors noted.
The good news in all this is that Senate Democrats, locked in a 50-50 tie with Republicans, need West Virginia Senator Joe Manchin's vote, and they don't have it. The moderate Democrat recently restated his opposition to BBB.
"There have been no conversations after I made my statement," he told reporters at the Capitol earlier this week. "I was very clear. I feel as strongly today as I did then that the unknown with COVID – here we are. I've got an N-95, I see all of you do. So, there's different concerns that we have right now that we haven't had for a while, so that's a concern. Inflation is still a concern. It's still over 6%."