Putin's Actions: Strong Leader, Strong Russia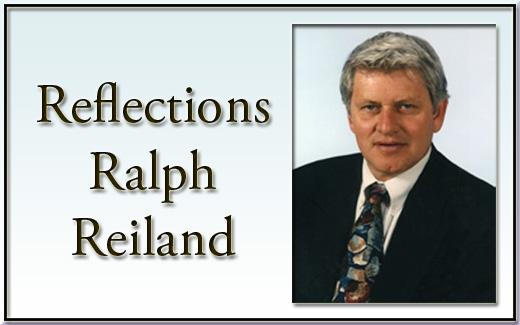 If I had to bet, I'd say it's more likely I'll meet my end while trying to work the latest complexities of the jumble on my dashboard than by being shot in a crossfire between competing drug gangs, or being killed at the local shopping mall by MS-13 tough guys gone berserk in the Tommy Hilfiger section of Macy's.
It's probably true that the end of us will more likely come from an accidental fall, an unlucky lightning strike, the overprescribing of a legal drug or a botched hospital treatment than by being part of a multitude obliterated en masse by a nuclear barrage launched at the U.S. by the ruthless, aggressive and shirtless Vladimir Putin (there's a song about Putin's torso on Randy Newman's latest album, with lyrics "When he takes his shirt off, makes me wanna be a lady") or by the missiles of the offbeat and funny-sized Kim Jong-un, or Kim the Third as he might be smartly and affectionately called by his close relatives who haven't been killed, or by, as Kim is officially titled, the Supreme Leader of Korea, the Marshal of Korea, and incongruously the leader of the Workers' Party in Korea, an authoritarian position that prevents workers in Korea from having a voice.
Regarding the baffling dashboards, in our recently purchased car there is a surplus of one-note channels that only play one artist, Shaggy ("wasn't me") for example, or Amy Winehouse, the eclectic, unique and erratic English singer and songwriter and five-time Grammy winner ("They tried to make me go to rehab, I said 'no, no, no,' I won't go, go, go").
It would've been nice, and perhaps helpful in saving some people, if she had done a more inspirational follow-up but she was found dead at her home in North London in 2011, at age 27.
BBC News, in its Jan. 8, 2013, report, "Amy Winehouse inquest: Singer drank herself to death," reported that the hearing of the second inquest showed Winehouse was more than five times the legal limit when she died, having 416 milligrams of alcohol per 100 milliliter of blood in her system, while the legal driving limit is 80 milligrams.
It was determined to be a "voluntarily consumed" case of "alcohol toxicity," resulting from "a level of alcohol commonly associated with fatality." Additionally, it was reported that "two empty vodka bottles" were on the floor next to her bed when her body was discovered.
The post-mortem examination identified Winehouse's cause of death as alcohol toxicity that produced a respiratory arrest.
Her death came less than two months after her latest release from a rehabilitation program and weeks following a disastrous performance where she was booed off stages by disappointed fans.
Winehouse died at the same age, 27, as did music legends Jimi Hendrix, Janis Joplin and Jim Morrison.
And what's Putin saying on the world stage, sitting in trees and topless while riding his horse and fishing?
It's the Old Spice macho man — "Be a man, man." Or as NBC News put it "K-G-Beefcake," — a strong leader, a strong Russia.
Ralph R. Reiland is Associate Professor Emeritus of Economics at Robert Morris University and a local restaurateur. Email him at [email protected]