Radical Green Delusions Deliver Energy Crisis in New England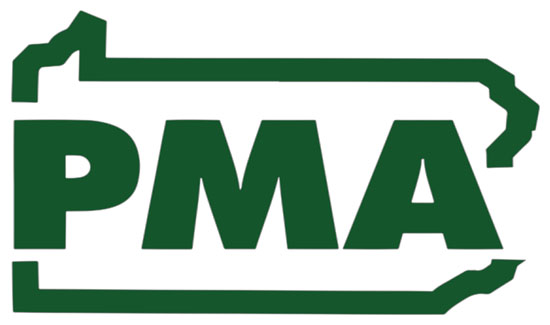 The power outages from last week's storm that dumped more than two feet of snow in some parts of New England were isolated and temporary. They got lucky.
Before the blizzard struck, the CEO of the New England Independent System Operator (NE-ISO), Gordon van Welie, feared that an "unexpected weather event" would cause rolling blackouts this winter. "We have managed to keep the lights on here through a combination of skill and luck," van Welie, told Politico for a December article about the dire state of the power grid there.
But should a snowstorm in the Northeast United States be considered "unexpected weather"? Or is it simply that the energy policies of the New England States have failed the region, its citizens, and industries?
New England has adopted a European style energy model that stems from a fanciful pivot to windmills, solar panels, and other "green" energy sources. The result is a power grid that is unreliable on a mass scale, costly to operate, (in many regions homes and businesses pay double what Pennsylvanians pay for power) and, yes, just like Europe, increasingly dependent on Russian natural gas.
Affordable and plentiful natural gas from Pennsylvania should be a big part of the answer; the superabundant Marcellus Shale formation, after all, lies just a few hundred miles away. However, planned pipelines that could safely and cheaply deliver the gas have been blocked by political leaders caving to a small minority of anti-fossil-fuel extremists. Compounding the absurdity is a dictatorial directive from Gov. Wolf forcing Pennsylvania to join ten New England and Mid-Atlantic states in a failed carbon reduction compact, the Regional Greenhouse Gas Initiative (RGGI). RGGI is obviously responsible for New England's high-power rates and a grid that relies on luck to keep it from collapsing.
"The 'green-at-any-cost' mentality has deprived New England residents and businesses greater energy reliability and lower costs," said PMA President & CEO David N. Taylor. "At the same time, it has denied Pennsylvania producers hundreds of thousands of grateful customers and billions in sales."
Since October 2019, Governor Tom Wolf has pushed for joining RGGI over the objection of a majority of state lawmakers and three of his own advisory panels. Wolf recently vetoed legislation that would have blocked our entry into the compact.
As a member of RGGI, power producers and industrial plants are required to participate in an auction to buy credits to offset carbon emissions. The auction has become wildly expensive.
"In 2019, the state predicted that clearing prices for the credits bought at auction would not rise above $3 per ton," state Senator Gene Yaw (R-Lycoming) wrote in a commentary recently published in the Delaware Valley Journal. "RGGI's most recent auction, completed on Dec. 1, set a clearing price of $13 per ton – more than four times the rate DEP forecasted and a 40 percent increase over the Sept. 8 auction clearing price alone. At current prices, the Wolf RGGI scheme translates to an approximately $750 million annual tax on Pennsylvania consumers."
All of this is unwise and unnecessary. The minimal reduction in carbon emissions from joining RGGI would be offset by increased generation in non-RGGI member states. Ohio and West Virginia would no doubt be delighted to step in and supply power to the grid cheaper than we would be able to generate it in Pennsylvania.
Moreover, we have enough resources to remain competitive as a supplier of power and take on new customers as well – in other Mid-Atlantic states and New England, for instance. However, in 2016, then New York Gov. Andrew Cuomo blocked the proposed Constitution pipeline that would have delivered natural gas from Pennsylvania to New England via New York. Additional gas projects were squashed as well.
New England is left with relying on burning more coal and foreign oil. These have higher carbon emissions than natural gas and are necessary to meeting their energy needs, especially during peak power demands. Moreover, New England relies on imported liquefied natural gas, from Russia and other foreign sources.
NE-ISO bears some of the blame in all of this as well.
Biden's Federal Energy Regulatory Commission recently approved ISO-NE's request to terminate a contract with the proposed Killingly Energy Center, a 650-megawatt natural gas power plant in Connecticut.
"ISO-NE is less than subtle in its pursuit of applause from the right-minded," wrote the American Enterprise Institute's Benjamin Zycher. "It's 'vision' is 'to harness the power of competition and advanced technologies to reliably plan and operate the grid as the region transitions to clean energy.'"
The green power revolution is backfiring. Europe now relies on Russia for close to 40 percent of its natural gas – giving Vladimir Putin tremendous leverage as he threatens to invade Ukraine.
Now, Joe Biden in a counter move, is asking natural gas producers, part of a fossil fuel industry he all but promised to crush, for help with increasing supplies to Europe. Thereby, lessening Russia's grip in the region.
It boils down to this: Pennsylvania energy leadership is American energy leadership; and American energy leadership stabilizes the geopolitics of the world. But anti-energy policies at the state level will have dire consequences all across the globe.
Note: Biden didn't propose sending Europe windmills instead.