Reality of a Responsible State Budget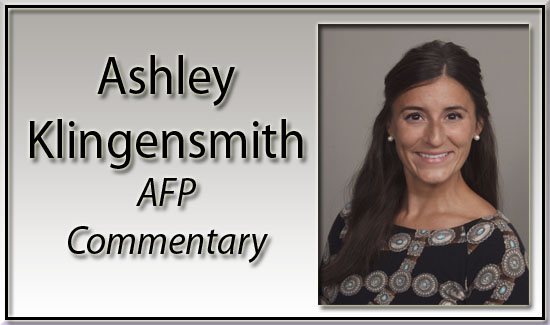 We've flipped the calendar and entered June, the month the General Assembly will use to negotiate a budget.  There are 15 scheduled session days for the House and Senate throughout the month, beginning June 7th and ending the 30th, the date that marks the budget deadline.  Appropriations hearings will occur regularly and we'll each get to witness what the different caucuses and chambers value and prioritize.  What is critical for each of us to continue to scale throughout the month is the necessity for the legislature to prioritize us, the taxpayers who make the expenditures they appropriate possible.  The reality of summer of 2022 is quite different than that of 2021.  In June of 2021, consumer prices increased 5.4% from the same time in 2020, the biggest monthly gain since August 2008.  Inflation increased 4.5%, the largest move since September 1991.  This year, we're realizing inflation over 8%, remaining near 40-year highs.  The impacts of inflation coupled with the fact that analysts are now claiming gas prices could soon top $5/gallon warrants a strong sign from Harrisburg that the state can be antidote to the harmful spending and policies coming from Washington.
Last January, at the start of the Legislative Session, House State Government Chairman Seth Grove reported the Taxpayer Protection Act from committee.  This legislation would amend the constitution to establish spending limits that the Commonwealth must abide by each fiscal year, limiting the amount the Commonwealth's spending may increase, based on a three-year average of the Commonwealth's inflation and population growth. The cap may only be exceeded by a 2/3 vote of both chambers of the General Assembly.  Sixteen months have passed since the bill was reported from committee with the House not considering the legislation on third consideration.  This means, only the members of the House State Government Committee can be held to voting for a budget within these spending limits.  However, this lack of action shouldn't be a pass for the rest of the chamber.  Americans for Prosperity will communicate ideas and specific spending figures for this budget cycle to members in both chambers.
First, in accordance with the controls set forth in the Taxpayer Protection Act, we believe state spending should not grow faster than inflation and population. We see many ways to reduce waste and improve efficiencies in our government. Reducing the burden of state spending on the hardworking taxpayers of the Commonwealth can help them get through these difficult times.  General fund spending should not exceed $38.8 billion for FY2022-23. Including supplementals, the general fund spending for FY2021-2022 was $37.48 billion, an increase of $2.88 billion from the prior fiscal year. Pennsylvania population has grown by 0.41 percent from 2018 to 2021, and inflation has increased by an average of 3.12 percent from December 2018 to December 2021. Governor Wolf's proposed general fund spending of $43.71 billion would be a 16.6 percent increase.  So, the legislature will need to reduce the Governor's proposal by over $4.91 billion to be within the Taxpayer Protection Act limit.  We used the population change from 2018 to 2021 in percentage terms and divided by three. Inflation is CPI-U for December 2021 minus December 2018 (as a percentage), divided by three.
Second, we support a comprehensive approach to budgeting, which would help us set priorities and budget more carefully. Only one-third of the state's spending passes through the annual, 17-bill appropriations process. Fully two-thirds of Pennsylvania's spending is in the shadow budget and isn't included in each year's budget review. Special tax credits, deductions, exclusions, and other forms of spending through tax code are also absent from our regular process.  A budget should be one, unified document with all spending and all revenue. Any funds that come into and go out of state coffers belong in the budget. Putting everything together would let us take a holistic approach to priorities and give us more ability to change them across different categories. Many other states already have just one budget bill, including Virginia, Indiana, Florida, and North Carolina.
Responsible spending growth and a real budget would create the greatest value to our fellow Pennsylvanians today. They would also help build a strong foundation for our commonwealth's future. This month, Harrisburg has an opportunity to deliver a budget that places taxpayers first and provides relief from the harmful spending decisions in D.C.  As always, Americans for Prosperity will be watching and reporting.  I'm Ashley Klingensmith, State Director with Americans for Prosperity-Pennsylvania.  Find us on Facebook by searching @PAAFP and on Twitter by searching @AFPPennsylvania.
Ashley Sisca Klingensmith | State Director | Americans for Prosperity – PA