Regulatory Burden Crushes Energy Development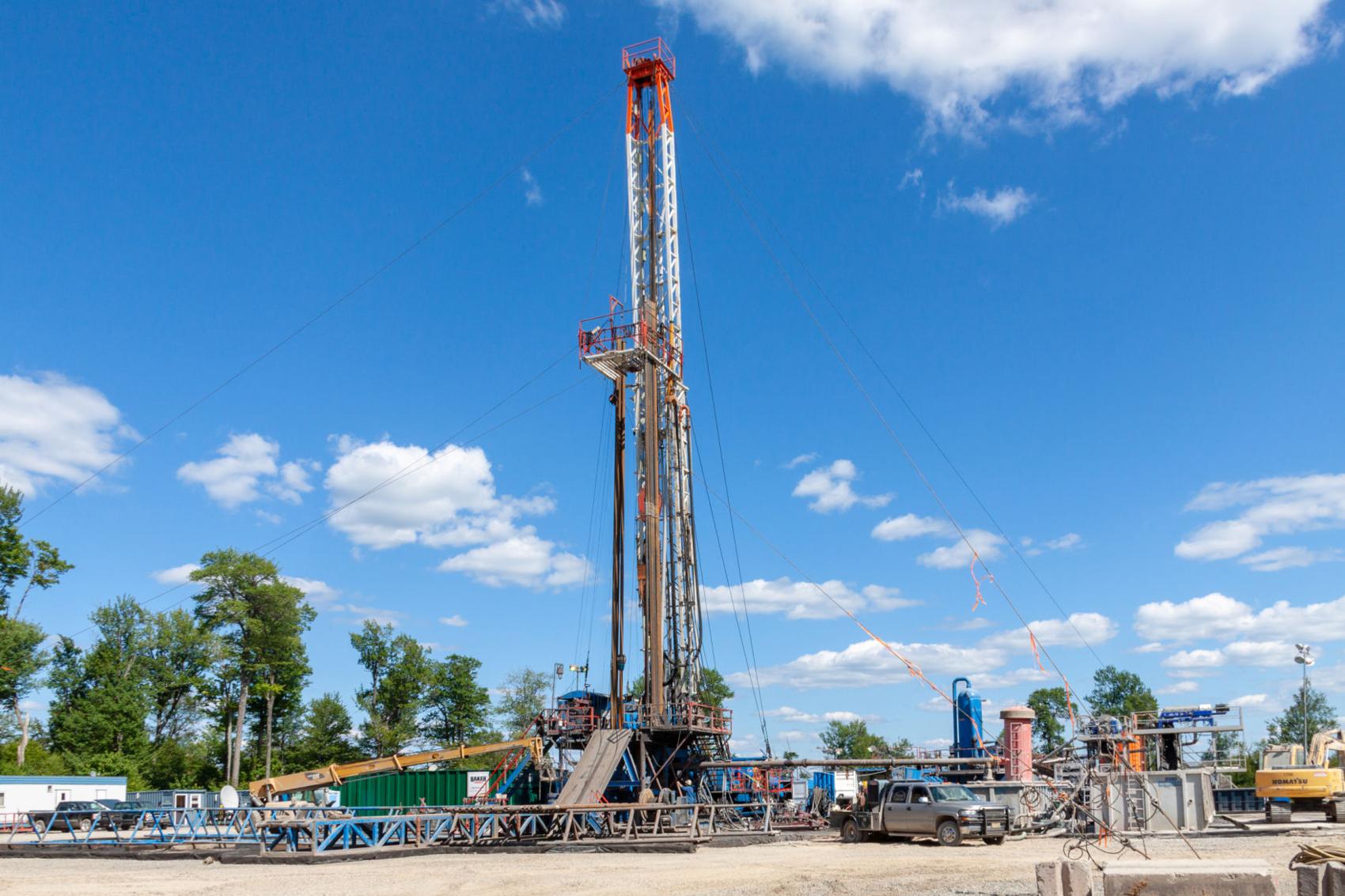 (The Center Square) The push to bring more economic development to western Pennsylvania, West Virginia and Ohio – referred to as the shale crescent region – has encountered a major glitch after an $8 billion Atlantic Coast Pipeline plan was cancelled in Appalachia and other projects have been slowed or halted. Cancellations come after state regulations and environmental opposition increased.
Production from the Marcellus Shale was expected to rebound after some states reopened after coronavirus shutdowns. Fracking in the region has driven down natural gas prices and helped to make the U.S. a net exporter of the fuel for the first time, Bloomberg News reports.
In June, the U.S. Department of Energy announced a major initiative in response to President Donald Trump's Executive Order 13868, "Promoting Energy Infrastructure and Economic Growth" to assess opportunities to promote economic and energy growth in the Appalachian region.
"The energy-rich Appalachian region is now the single largest natural gas producing region of the country and increasingly is becoming a major producer of natural gas liquids, including ethane, propane, and butane," Secretary of Energy Dan Brouillette said in a statement. "These resources can serve as feedstocks for new opportunities in low-cost power generation, petrochemicals, and the manufacturing industry. Harnessing these opportunities will decrease our reliance on foreign-sourced supply-chains, as showcased by the COVID-19 pandemic, and bring back U.S. jobs to this important region of the country."
Richmond-based Dominion Energy Inc. and Charlotte-based Duke Energy Corp. abandoned plans to construct a major pipeline from the region to southern states. Canceling the Atlantic Coast Pipeline project, the companies said in a statement, was due to "ongoing delays and increasing cost uncertainty which threaten the economic viability of the project."
Dominion was also impacted by the Virginia Legislature enacting a law in April requiring it to be 100 percent carbon free by 2045.
Both companies sold their natural gas assets to billionaire investor Warren Buffett's Berkshire Hathaway Inc. – the largest deal announced in 2020 to buy U.S. energy assets, according to Bloomberg data.
Berkshire purchased more than 7,700 miles of natural gas transmission lines, with roughly 20.8 billion cubic feet per day of transportation capacity and 900 billion cubic feet worth of gas storage.
In February, Oklahoma-based Williams Cos. cancelled its Constitution natural gas pipeline after it was unable to repeatedly gain a water permit from the state of New York. In May, it also announced it wouldn't refile another application for a different gas pipeline that would have routed gas from Appalachia to the state.
Some projects have been stalled until early 2021, such as the $4.7 billion Mountain Valley Pipeline being developed by EQM Midstream Partners and utility giants NextEra Corp., Consolidated Edison Inc. and others.
And earlier this year, gas shipments from Appalachia were disrupted by unplanned outages after sections of Enbridge Inc.'s Texas Eastern conduit went offline after an explosion. The disruption has created a gas constraint of roughly 1 billion cubic feet per day, Bloomberg News reports, as gas can only be rerouted on nearby lines.
With these cancellations and delays, a bottleneck of gas production and distribution is expected to occur.
"Current and potential bottlenecks highlight both the need for new pipelines and the big hurdles that the U.S. energy industry faces in building new infrastructure amid intensifying opposition to fossil fuels," Bloomberg New reports. "The day after Dominion and Duke's decision to cancel Atlantic Coast, citing escalating costs and delays, Energy Transfer LP was ordered by a judge to shut its Dakota Access oil pipeline, and the Supreme Court stood by a lower court's decision blocking a key permit for TC Energy Corp.'s Keystone XL oil-sands pipeline."
"Environmental groups have been enormously successful at blocking pipeline approvals in court," Bloomberg adds.
Such opposition, Dominion Chief Executive Officer Thomas Farrell said in a statement, has created an "increasing legal uncertainty that overhangs large-scale energy and industrial infrastructure development in the United States. Until these issues are resolved, the ability to satisfy the country's energy needs will be significantly challenged."
But the most profitable use for Marcellus Gas, Greg Kozera with Shale Crescent USA, told the Center Square, "is to increase demand in the region."
The June DOE report confirms what Shale Crescent USA has been saying for four years, he argues: U.S. weaknesses and deficiencies come from relying on resources and products made overseas, especially from China.
"So much of our medical PPE, medical equipment, medications and other critical manufactured products come from overseas, especially from China," Kozera said.
"The Appalachian (Shale Crescent USA) region is the logical place for this increased U.S. manufacturing because of abundant natural gas and NGLs in the Marcellus and Utica," he adds.
The DOE report emphasizes that "private capital is an engine for economic growth, and if the public sector invests in a pro-growth business environment, public infrastructure, workforce development, and innovation, it acts as a catalyst" to encourage private capital investment and new business opportunities.