Relaxed Medical Regulations Should be Made Permanent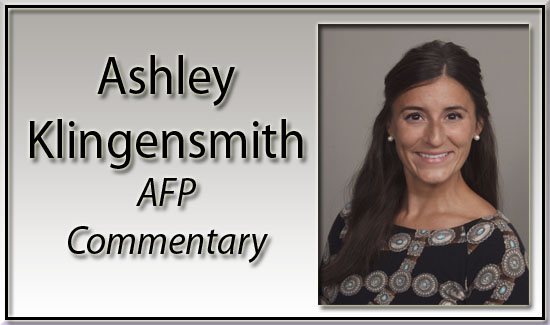 Several months ago we talked about health care policy and what Pennsylvania could and should do to help patients and providers.  More doctors and nurses have been able to care for more patients due to Governor Wolf's loosening of controls over telemedicine and occupational licenses.  Empowering these professionals to do what they know best (help people live safer and healthier lives) is what each policymaker both in Harrisburg and Washington should be focused on.  We're asking for health care professionals to have more flexibility in providing health care as they and their patients see fit.  83% of Americans want this too, according to a poll conducted by YouGov and Americans For Prosperity in mid-April. Here in Harrisburg, there's been some movement, but not nearly enough.  Overly burdensome regulations and licensing restrictions have been lifted during COVID-19-now the legislature needs to act and make these changes permanent.
The number of Department of State waivers of licensing requirements has shown that government has unnecessarily stood in the way of health care professionals providing what people need when they most need it.  Doctors and nurses are the real heroes of this pandemic.  If they can practice with greater flexibility now, why not trust them to do so permanently?
On March 18th, the Depart. of State issued a notice that Governor Wolf granted out of state practitioners the ability to treat PA patients through telemedicine services, but only during the emergency.  PA is one of only 8 states without a comprehensive structure governing telemedicine.  What's the consequence?  A limited provider option to treat Medicaid patients and greater costs to all patients.  Telemedicine is proven to lower costs, as the overhead considerations of an in-office visit aren't realized.  According to the Wall Street Journal, routine online consultations typically cost about $45. That compares with $100 or more for an in-office visit, $160 for a visit to an urgent-care clinic and $750 or more at a hospital emergency room. What does that math generate?  Telehealth can reduce some costs by 90%.  Senate Bill 857 passed the general assembly with bipartisan support but was vetoed by Governor Wolf on April 29th, due to disagreements with the legislature on prescribing technicalities.  There's another vehicle, that has bipartisan support that doesn't comingle the prescribing issue:  House Bill 15.  The House Insurance Committee should act now to get this bill on its way to the Governor.
When it comes to two glaring cases of inaction, PA patients should look squarely at the House Professional Licensure Committee.  Since 2013, yes, that's 7 long years ago, advanced practice nurses and certified nurse anesthetists have fought for two policies that would enable them to better serve PA patients.  We've seen the administration improve licensing flexibility, but only during the COVID-19 emergency.  If there was ever a time for the legislature to send a message to our heroes, our front-line health care professionals, that we trust their education and training, it's now.  Senate Bill 25/House Bill 100 would give full practice authority to experienced nurse practitioners and immediately increase access to care, relieving the provider shortages PA has.  Over 540,000 Pennsylvanians reside in communities that face a severe shortage of physicians.  This doesn't have to be the case.
Senate Bill 325/House Bill 1064 simply make a technical change to the Nursing Law, giving CRNAs proper title designation.  Because there's no definition for CRNA's, they're recognized only as RN's.  A critical issue has arisen throughout the COVID-19 contagion:  as CRNA's furloughed due to the pause of elective surgeries sought to help in ICU's with ventilator operation and management, they were denied because of liability concerns around their credentialing.  These men and women operate vents in ORs but can't currently be positioned to do so in ICU's where their skills could serve patients most in need.  This change in law would merely provide recognition for credentialing purposes.  We're one of only two states that have forced CRNA's into this position.
Delaying now compromises our footing to deal with a potential second wave of the virus or any future public health threat.  The status quo will no longer be acceptable to Keystone State health care providers and patients.  The world has changed, and Harrisburg must follow suit.  Prioritizing patients over politics is the only suitable route for the House, Senate and Governor to take.
Please, visit americansforprosperity.ivolunteers.com and sign the letter entitled "Tell Lawmakers:  Don't wait to pass crucial health care reforms!"  Without your voice being scaled in the conversation, we can't apply the pressure that is warranted after this long a period of inaction.  Let's be certain members here the message to not delay one more month, and especially not one more session.  To find us on Facebook, search @PAAFP and on Twitter by searching @AFPPennsylvania.  I'm Ashley Klingensmith, State Director for Americans for Prosperity-Pennsylvania.
Ashley Sisca Klingensmith | State Director | Americans for Prosperity – PA