Rep. Valerie Gaydos Brings Business Experience into Office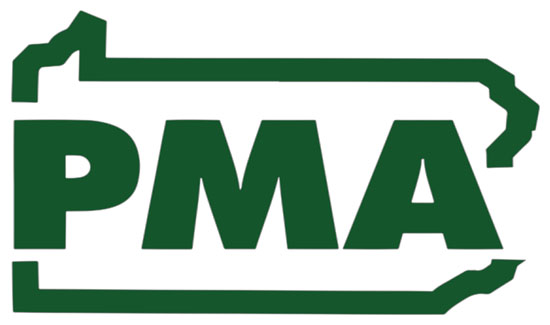 Perhaps the top qualification for State Rep. Valerie Gaydos (R-Allegheny) to serve as an elected official is that, for most of her career, she never set out to be one. Her first passion was business, where she developed her cardinal rule for making business and government run properly – fiscal accountability.
"I've been involved in running businesses for 25 years," the first term lawmaker said. "I've always been about fiscal accountability in business and it's still about that now that I'm a lawmaker."
It's that approach to her new job that sets her apart as a promising new lawmaker.
"Rep. Gaydos understands that government must limit spending and enact pro-growth policies so that the people who risk and invest and do the work have the best chance to compete and succeed in the marketplace," said PMA President & CEO David N. Taylor. "She understands that because she's lived it, and we are so grateful to have Rep. Gaydos' private sector worldview inside the General Assembly."
Gaydos did begin her career with a few stints in government, interning with former U.S. Republican Senator John Heinz, and working for former State Senator, and now U.S. District Circuit Judge, Mike Fisher, after graduating from Dickinson College in 1989, where she majored in Russian and economics.
But the business bug struck. She ventured off to start a series of online publications: the first all the way back in 1994 with the advent of the internet, a new technology at the time, that some thought was little more than a passing novelty. The product was Capital Growth, a newsletter that kept tabs on the flow of venture money. She was among the first to develop an online credit card system for subscriber payments.
"It was the Walmart of publications at the time," she said. "Instead of paying $3,000 a year for financial information you could get it for $300."
She became a key figure in the venture and angel investment community; she was the first woman president of the Pennsylvania Angel Network, and continues to work with Hivers and Strivers, a venture group of mostly military veterans. Other publications included the Pennsylvania Report, a high regarded insider view of leading political and business figures, started by her late husband, Bruce Johnson.
The seeds for office were first planted when as a member of the PAC board of the now defunct Pennsylvania Business Council, she found herself educating prospective pro-business candidates for the General Assembly instead of interviewing them.
"I can remember walking away from some interviews wondering, is this the best we got?" She said.
Helping her mother through a long battle with Parkinson's disease turned her frequent visits back to her home in Sewickley into a permanent stay.
Then in January 2018, former Rep. Mark Mustio (R-Allegheny) announced his retirement in the 44th, and Gaydos started knocking on doors in a district she says wants less government intrusion, not more.
"The district fits perfectly into my message that life is full of burdens and government shouldn't be one of them," she said.
The first order of business in Harrisburg were visits to the Department of Community and Economic Development, the Public Utility Commission, Pennsylvania Emergency Management Agency, and other state agencies because, as she said, being a lawmaker isn't just about getting bills passed, but finding the best way to represent your community.
She, with colleague, Mike Jones (R-York), started the Economic Growth caucus, with the admission being that you have signed the front of paychecks, not just the back of them.
She is encouraged by how many freshmen lawmakers, both Republicans and Democrats, understand how vital business development is in the Commonwealth.
And she called the recent budget process, her first, a "chaotic and beautiful thing."
"It's really the way the Founders intended," she said. "Everyone was in there fighting for something for the district, and in the end it all comes together with a balanced budget."
She delights in the story about former U.S. Senator and presidential candidate Democrat George McGovern, who post political life lamented his lack of business experience after buying and running a bed-and-breakfast in New England.
"Instead of putting band aids on problems, let's enact policies that will create jobs," she said. "Jobs will solve a lot of those problems."
The 44th Legislative District includes portions of Allegheny County, including the townships of Aleppo, Crescent, Findlay, Moon, North Fayette and Ohio, and the boroughs of Bell Acres, Edgeworth, Glen Osborne, Glenfield, Haysville, Sewickley, Sewickley Heights and Sewickley Hills.