Republicans Must Reassess After Mixed Mid-Term Election Results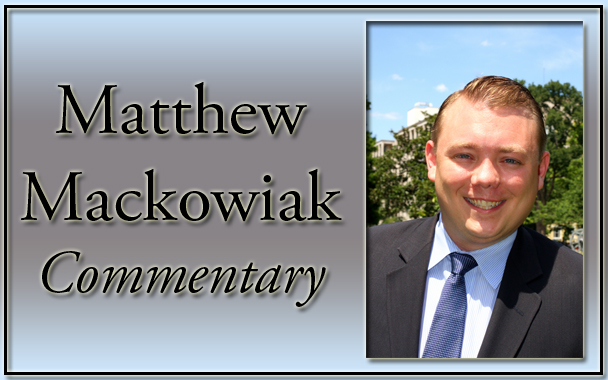 The blue wave never came ashore.
Despite hundreds of millions of dollars spent, this midterm election was no earthquake; rather it was a standard midterm result.
Indeed, both political parties can take some comfort in how the vote went.
Democrats can cheer winning back control of the House of Representatives, which will enable them to protect Obamacare for the next two years, aggressively investigate President Trump, his family, his staff, and his Cabinet with newfound subpoena power, and pursue articles of impeachment if they choose.
Additionally, Democratic prospects for taking back the Senate in 2020 narrowed considerably after Tuesday. Their best two pick-up opportunities are Maine and Colorado, but they must also defend Alabama, while needing to net at least four seats if everything holds.
I am not sure this midterm election will change much about the parties operate, although it should.
Both sides are trying to spin the result as a victory, delaying the need for introspection and strategic adjustment.
Here are a few important observations that I can offer:
First, Republicans need to solve their policy and messaging problem on health care. Unyielding repeal votes in the Obama years opened their members up to persuasive attacks over the popular pre-existing health conditions issue, which Democrats hammered for much of 2018. Republicans need to coalesce behind a coherent, workable, free-market alternative to Obamacare that protects insurance coverage for those with health problems. Their failure to do so is the most direct cause of the Democratic House takeover.
Second, historically high GOP incumbent retirements made the Democratic takeover not just possible, but probable. The GOP conference needs to do more to dissuade retirements in competitive seats. This falls on the emerging House GOP leadership — pure and simple.
Third, President Trump was directly responsible for gaining valuable Senate seats. His relentless fundraising and campaigning in red states for GOP challengers made a difference — especially in North Dakota, Missouri and Indiana, as well as Tennessee, Texas and even Florida. Mr. Trump energized grass-roots Republicans and helped drive massive margins in rural areas that led to several high-profile Republican victories.
Fourth, Republicans have a problem in the suburbs. Strong congressional incumbents lost in the suburbs of Kansas City, Salt Lake City, Dallas, Houston, Los Angeles, Chicago and Washington D.C., among other cities. College-educated white women, who are disproportionately located in these suburban districts, swung away from the GOP sharply, presumably over health care. The GOP must change this dynamic and develop a comprehensive strategy that they execute every day for the next two years.
Capitol Hill will change in January. The White House and the Democratic-led House will be at war every day. As many as two dozen ambitious Democratic presidential contenders will be attacking Mr. Trump as they tack left to attract progressive support.
Republicans need a new strategy for the coming fights. The White House will need to operate with far more discipline that it has up to this point.
Where this story goes from here is anyone's guess.
 Matt Mackowiak is president of Austin, Texas, and Washington, D.C.-based Potomac Strategy Group. He's a Republican consultant, a Bush administration and Bush-Cheney re-election campaign veteran and former press secretary to two U.S. senators.
———————————————————–
Matt Mackowiak
President
Potomac Strategy Group, LLC
AUSTIN: 807 Brazos St, Ste 408, Austin, TX, 78701 | office: (512) 469-9090 | fax: (512) 532-0999
WASHINGTON: 1238 Wisconsin Ave, Suite 401, Washington, DC 20007 | office: (202) 350-2647 | fax: (202) 318-8590
Twitter: @MattMackowiak
Podcast: "Mack on Politics"
(iTunes, Google Play, Stitcher, MackOnPolitics.com)
Texas tipsheet: MustReadTexas.com
Firm website: PotomacStrategyGroup.com
———————————————————–