Saving the Grand Old Party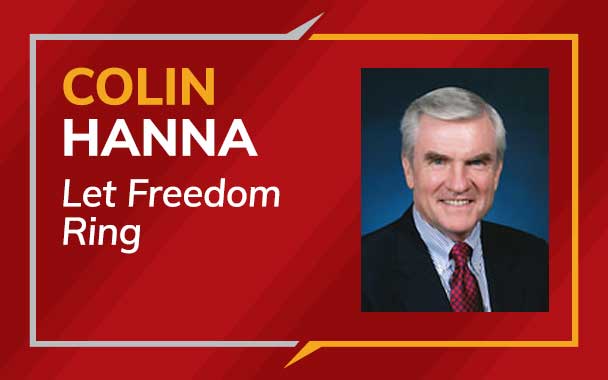 The week before last was a terrible week for the Republican party nationally – and yet buried within the stories of electoral defeats and dire warnings about the implications of those defeats for the 2024 Presidential election, there are three bits of good news that could be the political salvation of the Republican Party.
Attempting to crown winners and losers in the first two televised Republican debates was both risky and inconsequential, and most pundits sidestepped prognostication, but last week's third debate was different. USA Today, the New York Times, Washington Post, The Hill and Politico all concurred that Nikki Haley had won the third debate.  The New York Times Opinion section was one of the few major media outlets that did attempt to measure winners and losers in all three debates, and they published an interesting graphic chronicling each candidate's performance on a 10-point scale. On that scale, Nikki Haley won all three debates. Every other candidate had ups and downs. DeSantis rose from fourth in the first to second in the next two debates. The withdrawal of Mike Pence and Tim Scott, two of the most decent and admirable individuals in politics, further secures both Haley and DeSantis in their respective positions of first and second. Christie and Ramaswamy are at the bottom. This has all been well-covered, often with a discounting perspective that the debates are of little ultimate relevance, since Donald Trump enjoys a substantial, historically unprecedented, and probably insurmountable, lead for the Republican nomination.
Two other events that happened last week may be more significant than the debate, and they too advantage Nikki Haley. The first was Monday's release of a New York Times Siena College Presidential poll, and the second was Tuesday's off-year election, especially in Virginia, Kentucky and Ohio. The Times poll stirred up a lot of angst among the commentariat and Democratic party loyalists because it showed Donald Trump ahead of Joe Biden in five of six battleground states. But buried far down in that poll were some cross-tabs that may well turn out to be more significant than the top line showing Trump ahead of Biden. In a theoretical matchup between Nikki Haley and Joe Biden, she was ahead by eight points overall and in all six battleground states. That's significant. The same poll gave Ron DeSantis a much narrower lead over Biden: one point overall, winning four states by small margins, and losing two. The most obvious conclusion, even if it's hypothetical this early in the process, is that Haley is a stronger candidate than either Trump or DeSantis. Good news for Haley and for the GOP.
The second event was Tuesday's off-year elections: The always-savvy Washington Post political writer Dan Balz wrote this: "Voters delivered very few bright spots for Republicans and much to worry about. Once again, Democrats outperformed expectations, as they did in the 2022 midterm elections. If not a blue wave on Tuesday night, the results reinforced the worries among some Republicans that their brand has become too toxic to many voters and that whatever weaknesses they see in President Biden, their own problems are acute."
That doesn't sound like good news for Republicans, except when you realize that on the top issue that hurt Republicans, abortion, Haley alone staked out a principled position that reaffirmed her own pro-life convictions while articulating a basis for credible cooperation with those who are pro-choice. Again, advantage Haley and probably good news for the GOP as well, by demonstrating a threading of the needle on this hot topic that other Republicans could adopt. As Heather Higgins argues in a recent column in Real Clear Politics, the GOP needs a needs an empathetic and credible narrative, not just a sound policy.
How do these three observations fit together logically? They point in one direction only: in favor of Nikki Haley's candidacy. She's already ahead of DeSantis in New Hampshire, and if she wins there and in South Carolina, as appears likely, DeSantis will be badly damaged by the end of February if he is even still around.
So what will it take for her to best the incredibly resilient Donald Trump?. I'm convinced that his lead is in much greater jeopardy than current polls and pundits suggest. His legal troubles, revelations that he was more directly involved in encouraging the January 6 uprising than had been known, that his business acumen is both figuratively and literally over-valued and concerns that a second Trump term would be focused on revenge, paybacks and authoritarian excess can only result in an eventual cratering of his support. It may not happen until January or even February, but it will happen, and then suddenly the 2024 Presidential race will look a lot different than it does now. What then? The sole person on the current horizon who can rescue the Republican Party from self-immolation in 2024 is Nikki Haley. That's not political advocacy. It's political analysis.