School Choice Advocates Angry at Wolf Budget Proposals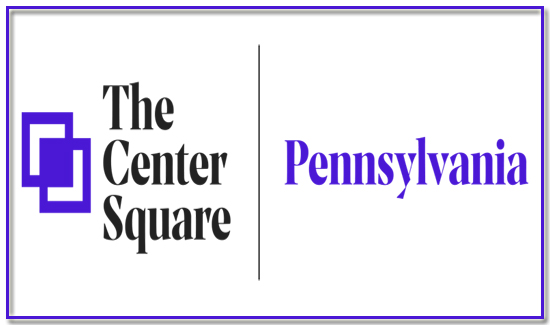 Charter school and school advocates were bracing themselves ahead of Gov. Tom Wolf's annual budget address Tuesday for comments and proposals that would make life difficult for their sector of education.
By the time the speech had concluded, it was clear that their concerns were well-founded. In a speech largely focused on all the things he hoped state government could do to make life better for everyday Pennsylvanians, the governor saved his harshest remarks for charter schools and cyber charter schools.
"There's an important role for charter schools to play in offering parents choice and providing competition and innovation that can benefit all students, no matter what school they attend," Wolf said before a joint session of the Senate and House of Representatives. "But as you know, too many charter schools here in the Commonwealth have strayed from that purpose. Some are little more than fronts for private management companies, and the only innovations they're coming up with involve finding new ways to take money out of the pockets of property taxpayers, like setting up sham online schools or exploiting a loophole in special education funding."
Since last summer, the governor has introduced a series of measures designed to crack down on what he sees as the excesses of the charter school system, including by implementing a "fee-for-service" model that makes charter schools basically pay for the privilege of being subject to government oversight.
To school choice advocates, the governor's remarks Tuesday show that he's not done taking swings at their sector.
"The level of hypocrisy from our Governor knows no bounds," Ana Meyers, executive director for the PA Coalition of Public Charter Schools, said in a statement. "He was elected (twice) on the basis of being committed to 'restoring funding' for public schools and now he wants to cut funding, but only for certain students who do not attend the school districts they are assigned to based on their address."
Meyers said that Wolf's proposed cuts for special education funding for charter schools would lead to a $113 million reduction in funding in Philadelphia.
"In addition to funding cuts, the Governor's 'reform' plan includes several legislative and regulatory changes that would limit enrollment in charter schools (at a time when thousands of children remain on waitlists), puts a moratorium on new cyber charters and provides greater opportunities for school districts to abuse their power over charters," Meyers said.
Charles Mitchell, president of the nonprofit Commonwealth Foundation, saw the governor's proposals similarly.
"He proposed massive cuts to charter school funding and attacked these schools, which educate 140,000 Pennsylvania students, as exploiters of loopholes," Mitchell said in a news release. "In doing so, the governor turns a blind eye to tens of thousands of families on waiting lists for a chance at a charter school seat. More families will be trapped in schools that don't meet their needs if Gov. Wolf gets his way. We support reasonable charter school reforms. This is anything but."
Senate Majority Leader Jake Corman didn't immediately comment on the governor's pointed remarks toward charter schools, but he did note that the savings the governor touted by redirecting funding away from charter schools was already spent elsewhere in the budget.
"We've been working on charter school reform with them, the only thing I would mention is the savings, he spent," Corman said during a news conference. "So essentially, it's not really a savings to the school district. He spends it by making them spend it in ways that he sees fit through either teacher salaries or other spending that he proposed. So the net effect is no savings for the school district. They just pick up new expenditures mandated by the state."
Wolf, who last year vetoed legislation that would've dramatically increased the Educational Improvement Tax Credit, thereby allowing tens of thousands more Pennsylvanians to take advantage of school choice options, argued that his plans would make for a stronger school choice ecosystem in the long run.
"Our charter school system is in desperate need of reform," he said. "It's time to close the loopholes. It's time to establish real standards, and it's time to level the playing field. By doing so, we can continue to provide parents with real choices."