Second Phase of Energy Growth Plan Unveiled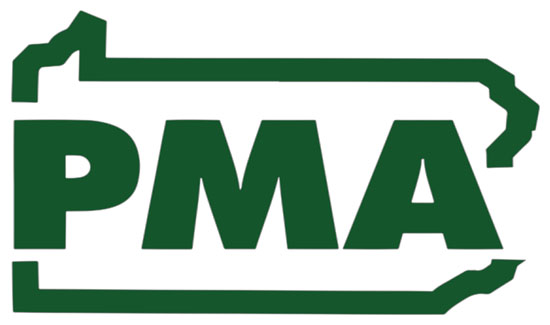 A 2017 Wall Street Journal article covering the massive (and still growing) investment in the petrochemical industry in the United States contained a warning of sorts for Pennsylvania. Not for what it said about Pennsylvania, but for what it didn't say about Pennsylvania's role in the $185 billion investment in the industry cited in the article. It wasn't a slight. Pennsylvania is simply missing out on most of the big capital investment opportunities in manufacturing, processing, and storage in the petrochemical industry that the shale revolution has opened. Yet, we sit one of the world's largest reserves of shale gas, which offers not just affordable, clean burning heating and power generation, but the feedstock for plastic, foam, rubber, coating, solvent, pharmaceutical, and hundreds of other manufactured products.
In an effort to map out the way forward, the state's business leaders have outlined a growth agenda in the recently published Forge the Future: Ideas for Action report. Now, an all-out public education plan is being deployed so Pennsylvania doesn't miss out on many tens of thousands of new jobs, higher tax revenues, and broad-based economic growth made possible by shale. At the release the theme was consistent: Pennsylvania must act quickly before the opportunities are lost forever.
"Pennsylvania's vast energy resources can help our state become an epicenter of next-generation advanced manufacturing and drive significant job growth across the Commonwealth," said David N. Taylor, President & CEO of the PMA. "But the window of opportunity for Pennsylvania to realize this vision is short. We must take action now."
In Phase I of Forge the Future, Chevron and Peoples Gas invested in a state-wide econometric study to establish a fact base and strategic directions for economic opportunities resulting from the state's natural gas reserves. Ideas for Action is an effort to coordinate business, academia, organizations, associations, and government to implement the ideas highlighted in the report.
The potential growth numbers cited in the report are staggering. We are looking at a $60 billion increase in the Commonwealth's gross domestic product; the addition of more than 100,000 jobs; several billion dollars in additional tax revenue; an increase in natural gas demand of four to five trillion cubic feet.
For all that to happen, the main goals in Ideas for Action must be achieved. The main goals are:
• Create Awareness and Education: A communications and education effort, involving the energy industry, the statewide business community and government leaders, must be initiated to help Pennsylvanians achieve a more thorough understanding of the historic economic growth potential afforded by our vast energy resources.
• Make Energy a Priority: There are billions of dollars in economic growth, wages and investment potential in play. Pennsylvania should have a Cabinet-level energy official with a focused staff/team and the funding necessary to lead a successful energy-enabled economic development strategy.
• Review/Reform Tax Policy and Incentives: Pennsylvania tax policy should be reviewed and revised in the context of our potential growth in energy and manufacturing to better maximize downstream development of industries that will use our vast natural gas and NGL resources.
• Collaborate on State Workforce Development: Currently, there is an array of workforce development programs across the state, but little to no coordination. Pennsylvania should review all workforce development programs and identify opportunities for broad-based collaboration.
Pennsylvania has a recent history of standing in its own way. Last year, Philadelphia lost out on a $675 million polypropylene manufacturing facility. The Philadelphia subsidiary of Braskem USA chose Texas instead.
In Texas, businesses can often get a permit in a day instead of the three months or more it takes here, and the overall cost of doing business is lower. In Pennsylvania, we have a governor who has been doggedly persistent about assessing an additional, industry-specific tax on natural gas extraction. To a potential investor, that's the same as saying take your plans, your money, and your jobs somewhere else.
"To say that Pennsylvania is the only producing state without an extraction tax is a nonsensical argument," Taylor said. "An investor looks at the overall cost of doing business in one jurisdiction versus another jurisdiction. Texas has no corporate income tax, while we have the highest tax in the nation. Whether it's permitting, infrastructure, or the regulatory climate, it's simply easier and cheaper to do business there."
Gene Barr, President and CEO of the Pennsylvania Chamber of Business and Industry, noted that the gas industry in Pennsylvania has created the equivalent, in jobs and investment, of two Amazon headquarters.
"States are offering all sorts of deals to lure Amazon's second headquarters," Barr said in announcing "Ideas for Action." "All we want to do with the drilling industry, which was offered nothing to invest here, is tax it."
With the report in hand, look for the authoring organizations and their allies to push the outlined legislative agenda for growth early in the next legislative session.
To read the full report, Ideas For Action, click here. (https://paforgethefuture.com/pdf-2/Pa-Forge-The-Future-2.pdf)