Senate Republicans Threaten to Strip Lt. Governor Fetterman of His Powers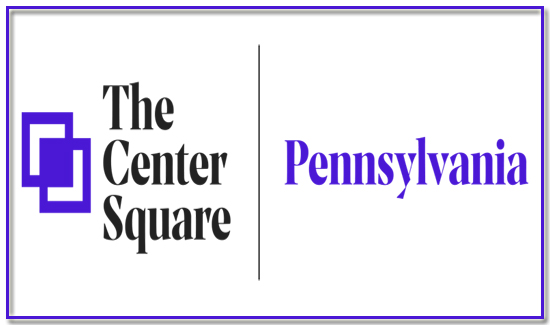 Pennsylvania's Senate Republican Caucus rebuked Lt. Gov. John Fetterman in a letter sent to him Tuesday over what they said was "his willful disregard for the Rules of the Senate of Pennsylvania" during session last week.
The letter also threatens to remove Fetterman from his responsibilities as senate president if he ignores the rules again.
"Even though several days have passed since the proceedings of June 26, we continue to have grave concerns regarding your dereliction of duty and defiance as the presiding officer of the Senate," the letter, signed by all 28 members of the caucus, opens.
As lieutenant governor, Fetterman presided over the Senate last week when debate on a controversial bill to eliminate Pennsylvania's General Assistance program devolved into extended shouting and mutual accusations of a flagrant disregard for proper procedure.
The program, also known as cash assistance, provides about $200 a month to certain vulnerable populations in Pennsylvania, including the disabled and victims of domestic violence. It was eliminated in 2012 and resurrected last year as the result of a court challenge, but Republicans in the legislature intended to eliminate it again this year, saying it lacks accountability.
During debate on a bill to eliminate the program, Democrats attempted to add amendments to it to keep parts of the program alive. After the first amendment failed, Senate Majority Leader Jake Corman, R-Bellefonte invoked a parliamentary procedure that would close debate and forbid the consideration of further amendments, moving straight to a vote on the original bill.
Shouting ensued on both sides of the aisle, and Fetterman refused to act on Corman's call for a vote.
"Mr. President, please take control of the chamber!" Corman shouted as Fetterman stood off to the side during the vote. Corman's motion passed and Democrats walked out of the chamber.
When they returned, Fetterman ignored Corman's insistence that the chamber proceed with a final vote on the measure and instead allowed Sen. Katie Muth, D-Royersford, to read a testimonial from a beneficiary of cash assistance.
Video of the proceedings went viral on social media and drew the attention of some Democratic presidential candidates.
"Even though you have a sparse foundation in the Rule of the Senate, those Rules were adopted unanimously by a vote of the Senate pursuant to the Constitution," the letter to Fetterman says. "You know full well that on Wednesday you chose to simple ignore those Rules on numerous occasions. This arrogance was the principal driver of the chaos of the day…"
"If you choose to do this again, we will immediately reassign your duties to a member of the Senate as provided by the Rules," it continues.
The letter also accused Fetterman of mistreating Senate Parliamentarian/Secretary Megan Martin, saying he repeatedly dismissed her "and went so far as to actually gesture at her to be silent."