Senator Gene Yaw Seeks Testimony on Rising Cost of Regional Greenhouse Gas Initiative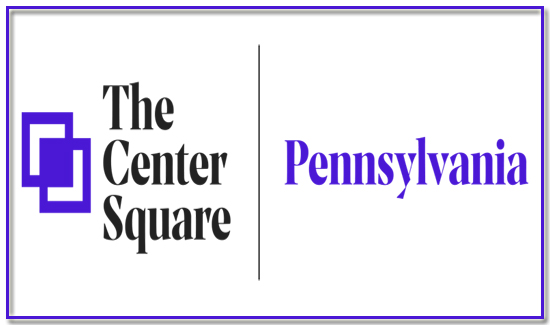 (The Center Square) – A Pennsylvania lawmaker is urging the Wolf administration to testify about inaccurate taxpayer-funded modeling for the cost of joining the Regional Greenhouse Gas Initiative (RGGI).
State Sen. Gene Yaw, R-Williamsport, chair of the Senate Environmental Resources and Energy Committee, penned a letter to Pennsylvania Department of Environmental Protection (DEP) Secretary Patrick McDonnell to urge him to reconsider an invitation to testify before the committee at a hearing scheduled for Tuesday.
The letter is the latest development in a years long dispute between the Wolf administration and state lawmakers regarding the RGGI, a carbon tax consortium of New England and Mid-Atlantic states that would require Pennsylvania's 58 fossil fuel-burning electric power plants to purchase credits at auction for each ton of carbon released into the atmosphere.
Wolf signed an executive order that would enter Pennsylvania into the consortium this year, and modeling by ICF International on behalf of the DEP predicted the credits would cost less than $3 per short ton.
Auction prices set Dec. 1, however, exceeded $13 per short ton – four times the forecast and 40% above prices set Sept. 8 – bolstering the argument from Republicans in the General Assembly that joining the RGGI will increase energy bills drastically for consumers and cost the state thousands of jobs.
"Earlier today, I was told that you and staff from the (DEP) had opted out of our Jan. 18 hearing to review the skyrocketing RGGI allowance prices," Yaw wrote Thursday to McDonnell. "This is disappointing."
"The modeling performed by ICF International at the Department's request is already outdated. Information provided to the Environmental Quality Board, the Independent Regulatory Review Commission and the General Assembly has been proven wrong, most notably the RGGI credits," the letter read. "The Department authorized over $400,000 in taxpayer-funded money to pay for this modeling, questions need to be asked and answers need to be provided.
"Given recent developments, historic RGGI carbon tax inflation, overall inflation pressures, recent default service rate increases, the time is now to discuss this issue," Yaw wrote.
The letter came less than a week after Wolf vetoed Senate Concurrent Regulatory Review Resolution 1, which would have ended the state's involvement in the RGGI. Wolf said, "RGGI is a solution that would stimulate the economy to the tune of $2 billion while reducing harmful greenhouse gases."
The governor claimed the plan to join the RGGI is backed by 72% of residents and would lead to 30,000 fewer respiratory hospital visits. He touted RGGI as an important part of his plan to reduce greenhouse gasses in Pennsylvania by 80% by 2050.
Yaw is among 162 state lawmakers who voted for the resolution in opposition to RGGI, citing the state's status as the second-leading natural gas producer and top energy exporter. Opposing lawmakers also have noted that nearly all states that joined RGGI sought legislative approval, while the Wolf administration aims to join through executive action.
In a statement earlier this week urging colleagues to override Wolf's veto, Yaw pointed out Pennsylvania has reduced emissions by 38% since 2006 without the RGGI – "more than all the 12 participating states combined" – while maintaining electricity rates 30% to 60% lower than RGGI states.
"RGGI will spell disaster for our state," Yaw said. "The program's de facto carbon tax levied on power producers will translate into electricity bills spiking by double digits, ballooning fuel costs and price increases on just about everything we use daily. Thousands of jobs will disappear. And zero carbon emissions will be removed from the atmosphere."
The General Assembly's resolution in opposition to RGGI passed both chambers with just a handful of votes shy of the two-thirds needed to override Wolf's veto.