Seth Williams: Fighting Philadelphia Wave of Gun Homicides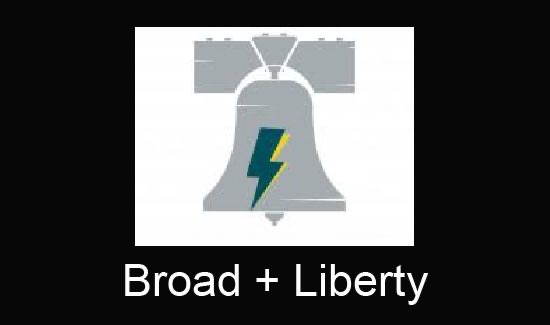 This week the city of Philadelphia recorded its 500th homicide. Some days the level of violence and self-destruction is just too much for me to process, and I have to put my smartphone down, close the laptop and turn off the news.
But while this level of death is horrifying, it is not a new problem.
Since 1967, the year I was born, at least 200 people have been murdered in our city every year. For at least the last 30 years this carnage has been disproportionately concentrated in black and brown communities. For myself and many of my fellow Philadelphians these numbers have names, these are not just statistics on a tally board. Everyone in Philadelphia who grew up as I did, as a working-class African-American, knows someone who was shot and killed.
In the wake of a year of record violence we must confront again a familiar question: Can this problem be solved when the extremes of our political leadership control the debate on every issue, including gun violence?
In Philadelphia, like other cities around the country, the far left has demonized and marginalized police and prosecutors who pursue consequences for criminal conduct while the far right has mocked and undermined prosecutors and social service providers who pursue solutions that treat criminals as capable of redemption and reform.
I have been on the receiving end of both the left's demonization and the right's mockery. I was the elected District Attorney in Philadelphia in 2009 and I was prosecuted and incarcerated in federal prison in 2017.
As a young prosecutor, I handled thousands of gun possession and shooting cases. As a child Sgt. Frank VonColn, a friend of my father, was shot and killed directly across the street from our home. Then as the DA, I stood in the trauma unit with former Philadelphia Police Commissioner Charles H. Ramsey and former Mayor Michael Nutter at Temple University's Hospital when Sgt. Robert Wilson III was pronounced dead — also the victim of gun violence.
As DA I partnered with Commissioner Ramsey and Mayor Nutter, and together we created and implemented community-based prosecution, GunStat and Focused Deterrence, through the Gun Violence Task Force we investigated and prosecuted straw purchasers, gun traffickers and those that profited off of the bloodshed. We achieved record lows for homicides, as well as fatal and non-fatal shootings. I was proud to continue that work with Mayor Kenney and Commissioner Ross. Those efforts were all eliminated, reduced or abandoned.
As a federal inmate I learned to see the men who had been shot and/or had been shooters as three dimensional humans — more than just the case numbers I had seen as a lawyer.
By living with, playing chess with and teaching GED classes with men like these, I learned why they had resorted to using guns, how easily they got them, the trauma many of them had experienced themselves, and their poor or non-existent conflict resolution skills. I spent many hours listening as they shared how most of them desperately wished to take back the destruction and pain they had caused.
As a prosecutor I learned that urban gun violence is a cycle that feeds on itself. One shooting leads to five shootings. Those shootings are committed by and against a small active percentage of the population. As an inmate I spent hours on end with individuals from that small and active percentage of the population. I learned about and from the men who drive the cycle of violence.
We must remember that we are far more likely to change behavior rewarding positive behavior than punishing the negative but we must use both. If we are ever going to make real progress reducing gun violence we need to understand both of these perspectives and incorporate them into our solutions. We need to effectively use the carrot and the stick.
To reduce shootings we need to break the cycle. In order to break the cycle we need direct and effective intervention with the individuals driving the violence. The unfortunate truth in Philadelphia is that the supermajority of shooters and those being shot are African-American men — black men shooting and killing themselves. Any proposal that does not include direct intervention and the inclusion of these men will fail.
There are many strategies based on the idea of direct intervention with the part of the population driving gun violence. These solutions have been tried with varying success here in Philadelphia and in other cities.
They include: conflict-resolution training, recreational and arts programs, violence-interrupter programs, early diagnosis and community based mental health treatment, peer mediation, churches, civic associations, trauma and grief counseling, town watch groups, vocational training and it all starts in our own homes.
It is too easy to point fingers and blame others. We all must do our part to end the violence. We all are responsible, we are all accountable.
READ MORE: Jabari Jones: Politicizing gun violence is killing Philadelphia — literally
In Pennsylvania we must report when our cars are lost or stolen. Doing the same with firearms will reduce the number of shootings. Almost all guns used illegally were at one point legally owned.
We should limit the sale of guns to individuals to one per month. We should continue gun buy-back efforts. We should support individuals like Scott Charles of Temple University's Hospital who provide free gun locks to the public to help lawful owners become more responsible owners and reduce the number of child related accidental shootings, domestic violence and suicide attempts. All of these efforts collectively make an impact.
Yes, we must address the systemic racism and classism that are fundamental to our unequal and broken criminal legal system. In my opinion a false narrative has been sold to voters across the county. It is a false choice to think we must pick between either fixing the system or improving public safety. We must do both simultaneously.
We must not only ensure due process for all accused, we must use the resources of the government more efficiently to prevent gun violence and more effectively hold those responsible accountable. And when I say accountable, I do not mean longer or more draconian sentences. Criminological research shows us that it is not the severity of punishment that deters crime it is the certainty. Currently in Philadelphia there is little or no certainty of accountability.
The Police Department's current clearance rate for fatal shootings is hovering around 12 percent. We must do all that is necessary to give the police the resources they need to improve the evidence gathering capabilities so that they may expeditiously and accurately arrest and bring to justice. Those responsible for killing Philadelphians.
In 2017, the conviction rate for individuals that illegally possessed firearms (Violation of the Uniform Firearms Act) was 73 percent. Today it has plummeted to 41 percent. In 2017 the District Attorney's office dismissed 17 percent of the illegal gun possession charges that we initiated. Today that number has more than tripled to 61 percent. They have also eliminated Community Based Prosecution, GunStat and Focused Deterrence.
Some argue that the increased homicide rate is reflective of national trends, and that there is nothing that we can do locally. We can look as close as Chester, Pennsylvania where homicides are down 63 percent compared to 2020, and fatal shootings are down 43 percent. It can be done.
Delaware County D.A. Jack Stollsteimer hired former Philadelphia prosecutors to replicate and improve Focused Deterrence. Through the Chester Partnerships for Safe Neighborhoods, they have created a strong working relationship between the D.A., Police Commissioner Gretzky, Mayor Thaddeus Kirkland, faith based organizations and community groups. The greatest irony may be that in August members of Philadelphia's City Council wisely traveled to Chester to listen and learn from those responsible for Chester's successful replication and improvement of our own Focused Deterrence.
We must be willing to see what is working around the world and try to replicate what we can. Another strategy that seems extremely worthy of our attempt at implementation here is Chicago's R.E.A.D.I. Program — Rapid Employment and Development Initiative.
I think the best use of our taxpayer dollars will be to invest in an effort that has never been attempted in America. Through the Focused Deterrence and Group Violence Intervention data gathering/analysis ability of our city we must identify the approximately 8,000 or so individuals that are at the most risk and develop an almost "man on man" coverage in case management for them: dIrect intervention, counseling, drug treatment, vocational training, workforce development, conflict resolution, mentors, stipends.
Philadelphia is the birthplace of our nation and the home of many important "firsts." We gave America the Declaration of Independence, the Constitution and the First Fire Department. People came together for the common good to boldly save lives.
Today we face an even greater public health and safety crisis. The time is now, and demands that we again be bold and show the world we are committed and willing to reduce gun violence and the saving of lives in a new and profound way.
We must utilize a holistic approach that focuses on long term prevention, swift and certain legal accountability, and direct intervention strategies that engages those most likely to be shot or to shoot and involves them in the answers.
If we make this commitment of boldly directing overwhelming resources to this very small population of Philadelphians that drive the violence, we will make history again for the right reasons.
Seth Williams is formerly the district attorney for Philadelphia, and was the first African-American elected as a district attorney anywhere in the commonwealth.