Signs of the Economic Times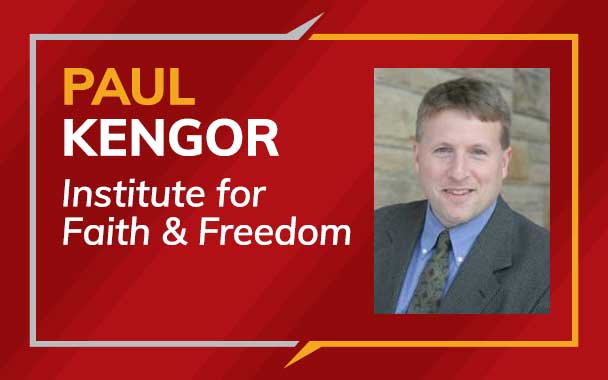 Last week I rented a car, a standard SUV. I do that often, but this time was very different. The price was shocking. It was $650 to rent from 4:30 p.m. on Friday until 4:30 p.m. on Tuesday, before insurance and other costs. I actually didn't need the car until Sunday evening to drive to Washington, DC, for a lecture I was giving on Monday morning. The vehicle sat unused in my driveway until Sunday evening.
Why did I rent the car starting on Friday? Because the rental place closes on Friday for the entire weekend. It's no longer open even on Saturday morning. If you want a car for pickup on Sunday or Saturday, the charge starts on Friday.
Why is the rental place no longer open on weekends? Because it can't find employees.
That, of course, is a chronic problem everywhere. The day that I booked my reservation, my wife and I had just returned from a two-night getaway at a nice lakeside hotel. Both nights at the hotel restaurant, we had to order the buffet. We detest buffets. You eat too much. It takes heroic self-control to not pig-out at a buffet.
Why did the hotel restaurant only offer buffets? Because it can't find enough employees to be waiters and waitresses. As everyone reading this surely knows, this is a problem for restaurants everywhere.
The economic statistics in America, dismal as they are, are not capturing true unemployment. A huge number simply are not working. There are plenty of jobs.
And meanwhile, inflation rages. It's the highest since 1981. It can be felt in practically every sector, from groceries to gasoline to cars.
That brings me back to my rental.
My rental price was so outrageous that I used my personal points to reduce the price by $150. I couldn't bring myself to charge my host to reimburse me for that much. They might never ask me back to speak again. I probably won't give them my gasoline receipts. Those, too, are rather frightening.
Why didn't I drive my own car? That's another grim tale of the economic times.
We have three cars for our large family. The 2015 Chrysler Town & Country must remain home with my wife and kids. Another is a 2005 Mitsubishi that my oldest son bought last summer. It has 150,000 miles on it. The price he paid was so exorbitant that my wife and I helped him out. He had just gotten a full-time job out of college and needed a car, and we were proud of him insisting that he buy it himself. But he couldn't afford it. We chipped in. He was left with about $200 in his nearly wiped-out savings account.
The third car is our 2010 Ford E-350. It has about 200,000 miles. It needed a new transmission: $3,300. Why didn't I buy a new van? Because the price of new vans is utterly obscene, unconscionable. I refuse.
Inflation in America is terrible. The economy is awful. My personal anecdotes—just a few isolated examples from a typical day in the life—are illustrative of what so many Americans are struggling with.
These are bad economic times, unlikely to improve anytime soon. How bad will it get? I am not optimistic. We are either headed for recession or already mired in recession. And this one is not going to be a mild one.