Speaker Cutler: Thumbs Down to Wolf Federal Relief Spending Plan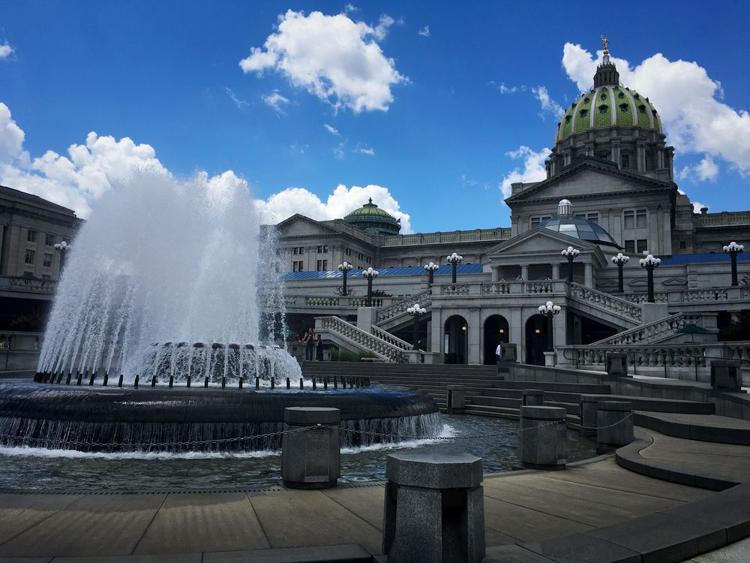 (The Center Square) – Pennsylvania House Speaker Bryan Cutler is pushing back on Gov. Tom Wolf's proposal to spend $1.7 billion in federal relief on direct assistance programs for the commonwealth's families and businesses.
Wolf unveiled the spending plan at a news conference Wednesday that touted bipartisan achievements during the governor's seven-year tenure and disparaged Republicans in the General Assembly for not doing more.
"Over the last seven years of Gov. Wolf's and legislative Democrats' tax-and-spend approach to budgeting, including the last two unprecedented pandemic years, House Republicans have been the line of defense against progressive fiscal policies that would squander taxpayer resources at the expense of national Democratic talking points and take more hard-earned money from the pockets of Pennsylvania's families," Cutler, R-Lancaster, said.
"During that same period, House Republicans have moved this commonwealth forward by increasing our investment in both public education and school choice initiatives; delivering on historic pension reform legislation; and fighting for frontline workers, small businesses, families and students in the wake of this governor's unilateral pandemic-era rule," he said.
"By contrast, Gov. Wolf and his Democratic allies have only put forward the largest cradle-to-grave tax increases in Pennsylvania history and proposals that will increase the cost for Pennsylvania families to heat their homes to fuel their desired unchecked spending regardless of the economic circumstances."
Wolf demanded the General Assembly move immediately to approve plans to spend the commonwealth's remaining federal pandemic relief on programs targeting workers, families, small businesses, health care workers and climate change-focused conservation and community revitalization efforts.
Wolf's proposal would send $500 million to the Pennsylvania Opportunity Program, $225 million to the COVID Relief Statewide Small Business Assistance Program, $204 million to the Property Tax Rent Rebate Program, $325 million for retention and recruitment of health care workers, and $450 million for Wolf's Growing Greener climate change initiative.
The spending, Wolf said, is in addition to the proposed state budget he plans to unveil next week. He characterized the plan as a critical lifeline for Pennsylvania families and businesses to recover from the pandemic. Wolf and legislative Democrats said their colleagues are offering "nothing" from the other side of the aisle.
Republicans in the General Assembly have a different perspective.
"The only reason the economic difficulties that have been brought upon the nation by federal Democratic leadership over the last year have not happened in Pennsylvania sooner is because Republican leadership has kept this administration in check," Cutler said.
"After years of the same old song and dance from this administration and Democratic leadership, Pennsylvanians should have no faith that their tune this year is genuinely any different," he said. "The proposals by the governor and Democratic leaders were developed in a fiscal fantasy land where concern for future fiscal years apparently doesn't exist."
Republicans have argued that with current spending and revenue projections, Pennsylvania's budget will reach fiscal balance at the end of the federal stimulus period in 2024, and additional spending eventually would require tax increases to keep the commonwealth in the green.
"As we work constructively to conclude next year's budget over the coming weeks and months, House Republicans will continue to do what we always have: to put taxpayers first, keep our commitment to Pennsylvania students and families, and maintain a manageable financial position so we can responsibly grow Pennsylvania for years to come," Cutler said.