State Lawmakers Back Congressional Term Limits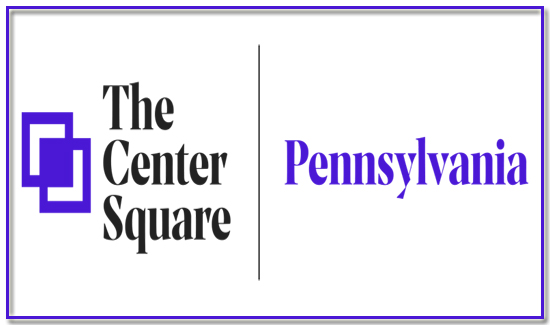 By Kim Jarrett
Three Republican Pennsylvania lawmakers have joined efforts to limit terms for members of Congress.
State Reps. Ryan Mackenzie, Frank Ryan and Paul Schemel introduced House Resolution 144, which asks their fellow legislators to support a constitutional convention that would address how long U.S. House and Senate members can serve in Congress.
Two-thirds, or 34 of the 50 states must ask for a constitutional convention under Article V of the U.S. Constitution. The amendment would need approval of 38 states before it could be added to the Constitution.
"We believe a concurrent resolution making an application to Congress, on behalf of the people of Pennsylvania, to call an Article V convention for proposing a congressional term limits amendment is the ideal mechanism for limiting the number of terms an individual may serve as a member of either the U.S. House of Representatives or the U.S. Senate," the lawmakers said in a memorandum.
Twenty-seven states have passed legislation or resolutions indicating support for an Article V convention on term limits, according to the website termlimits.com.
The idea of term limits has bipartisan support among voters, U.S. Sen. Ted Cruz, R-Texas, said during a June hearing of the U.S. Senate Subcommittee on the Constitution.
He cited a 2018 poll from McLaughlin and Associates that indicated 82 percent of Americans supported term limits. The poll showed 89 percent of Republicans supported them along with 76 percent of Democrats and 83 percent of independent voters.
Term limits are needed because Americans have lost confidence in Congress, Nick Tomboulides, executive director of U.S. Term Limits, testified.
"So, term limits is a check on arrogance, it is a check on incumbency, and it is a check on power," Tomboudlides testified. "It is a way to restore political courage while bringing fresh faces and ideas to Washington."
Former South Carolina Sen. Jim DeMint said issues including the $22 trillion national debt, wasteful spending and the power of special interests wouldn't go away completely with term limits, but things would change.
"In Washington, fundraising would become less important, and so special interests would be less powerful and partisanship less personally or politically rewarding," DeMint said. "Term limits might open up space – now closed – to action on politically thorny issues like entitlement reform, health care, immigration and budget reform."
But term limits would create a "revolving door" from lobbying to Congress, testified Casey Burgat, senior governance fellow at the R Street Institute.
"Many lawmakers forced out of the chamber will want to cash in on their experience and connections instead of letting them go to waste," Burgat said. "Wouldn't it be a better return on the public's investment to allow that earned experience to stay in Congress, where the people have a say in reelection, rather than let it be used to peddle special interests with much less accountability?"
Enacting term limits also would takesaway power from the voters, Burgat testified.
"Neither Congress' job performance nor the public's dissatisfaction with its work will be improved by automatically forcing out duly elected, experienced members," Burgat said. "In fact, the effects of term limits are more likely to harm the institution than help it."
Pennsylvania House Resolution 144 has not been assigned to a committee or come to a floor vote but could be addressed when the Pennsylvania Legislature returns in September.T