State Rep. Barb Gleim: Passionate About Improving PA's Economy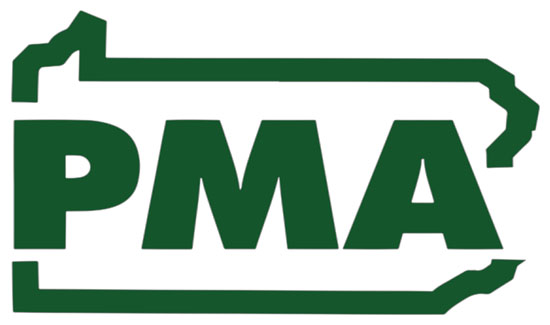 State Rep. Barb Gleim (R-Cumberland) was delayed from her initial phone interview for this publication because of a meeting with a constituent, a concrete contractor, with a problem all too common in Pennsylvania. The contractor was a down-the-line victim of a holdup in state permits.
"He wasn't getting paid because the business he did the work for wasn't getting its permits," the first term lawmaker said. "He has seven employees he has to pay. It's precisely these kinds of problems that keep us from growing businesses here."
Her other worries for businesses: an overly burdensome regulatory environment, a highest-in-the-nation tax climate – and the one she is most passionate about – a significant lack of skilled employees. She has been engaged with the Cumberland County Economic Development's Workforce Development Committee to grow the pool of qualified candidates for available jobs in health care, construction, and manufacturing.
She witnessed skills gap crisis firsthand, during a recently completed tour of businesses in south central Pennsylvania with members of the House Republican Policy Committee. The number one challenge limiting business growth was difficulty finding skilled workers, and perhaps greatest among them is one of the easiest to solve; getting more workers with commercial driver's licenses, CDLs.
"We are not talking minimum wage page here but $16 an hour and up," Gleim said. "Giant Foods with 28,000 employees can't find enough drivers with a CDL."
Her passion for helping business grow has made her one of PMA's top allies in this legislative session.
"From day one, Rep. Gleim has been focused on making state government move at the speed of business," said PMA President & CEO David N. Taylor. "Barb Gleim is working for a more prosperous Pennsylvania, and we are grateful for her leadership."
Her private-sector background is the perfect preparation for service in the General Assembly.
She served as the Director of Operations and then Director of Business Development at John W. Gleim Jr. Inc. Excavating, where she was part of the leadership team employing key business strategies to help the company emerge successfully from the economic downturn that began in 2007-08. She was also a project manager for Ahold Delhaize (the parent company of Giant Foods) and Daymon Worldwide, where she led several marketing and sales initiatives.
She served on the Cumberland Valley School Board for eight years and considered a state House run only when former state Rep. Steve Bloom (R-Cumberland) announced a run for Congress. She won the General Election in November with 14,733 votes to 9,866 for her Democratic opponent.
But one of her top credentials for serving in the Legislature is her background in the oldest manufacturing business of all: agriculture. Her husband owns and operates Hayman Farms, just minutes from the state Capitol. The passion for the industry led her to introduce legislation that would do away with patchwork of taxes and regulations governing agritourism and help protect farmers from being harassed by frivolous lawsuits.
"We, like a lot of farmers, had tourist attractions, a maze, a petting area, and hayride to augment our income," she said. "For a lot of us that can mean the difference between operating in the red and making a profit. But with the taxes and the risk of lawsuits we couldn't afford it anymore."
She said the legislation would require that farmers post multiple signs warning visitors of the risks, or ask visitors to sign a waiver of liability before participating in activities.
"It doesn't take away the right to sue if the farm truly acted in a negligent manner," Gleim said.
Along these lines, she has enlisted and received support from an unexpected delegation – a group of Philadelphia lawmakers. She said many were surprised to learn that Philadelphia has the largest Future Farmers of America chapter in the state.
Another big impetus for the legislation is exposing young people to farming.
"There's only so much you can learn from a book," she said.
This mantra in mind, she is a proud member of the Conservative Leaders for Education, chaired by former Education Secretary William J. Bennett. The organization seeks to advance commonsense education policy goals in the 50 states.
After navigating her first budget cycle and exploring the inner workings of state government, she is delighted with how helpful colleagues have been. She cites the assistance of State Rep. Frank Ryan (R-Lebanon) with a package of municipal government reform bills she is cosponsoring. The work to improve Pennsylvania's business competitiveness surely won't stop there.
She and her husband, Tracy, have three grown children. Contained entirely within Cumberland County, the 199th district includes Carlisle Borough, North Middleton Township, Middlesex Township, Dickinson Township, West Pennsboro Township, Newville Borough, Upper and Lower Frankford townships and Upper and Lower Mifflin townships, as well as a part of Silver Spring Township.