State Rep. Eric Roe: Free Market Enthusiast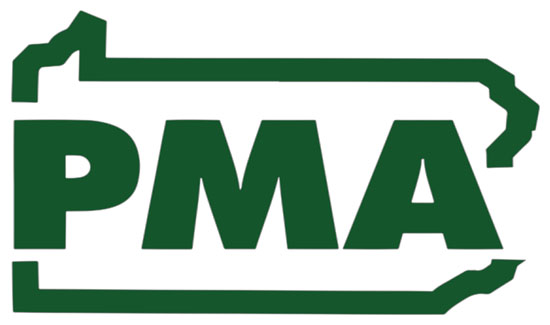 State Rep. Eric Roe's (R-Chester) embrace of the free market has both intellectual and sentimental underpinnings.
He studied its arc through American history: formally in 2014, through a resident fellowship at John Jay Institute in Philadelphia; less formally in his own study of the stirring revival of the marketplace under the Reagan presidency.
"The change in the economy (from the Carter years) was clear and dramatic," he said.
He watched his parents prosper in a free market. His mother was the first female evening news anchor in the Midwest. She now works as an announcer for QVC, the West Chester-based online shopping channel.
"They started out in a tiny town in northern Minnesota, and worked hard and followed their opportunities," he said. "It's the reason we're in Chester County."
He also spent enough time in the United Kingdom — earned his M.Sc. (Master of Science) in public policy from University College London—to see the downside of socialist programs.
"It's not strictly a socialist country but it does have socialist programs that just don't work as well," he said.
Roe's first two years in office have been impressive to watch, said David N. Taylor, PMA President & CEO. "Eric Roe has the qualities of leadership Pennsylvania needs to build a better future," Taylor said. "He understands the primacy of individual initiative and risk-taking in adding value to the economy, and that elected officials best help encourage prosperity by improving the competitive environment."
Roe's resolve was tested during the 2017 budget season, his first one. Governor Tom Wolf proposed cutting $30 million in state funding to the University of Pennsylvania's New Bolton Center, the school's veterinary care and research center in Kennett Square. Roe succeeded in maintaining it.
"The cost of cleaning up after a disease that hits livestock would have been far greater than the amount of the funding," he said.
And it was tested again that same year when he woke to the news that a tax on warehoused goods was being floated in the Capitol. He rallied businesses in his district, including Manfredi Cold Storage & Distribution in Toughkenamon. Before the day ended, the plan was dead.
"My district and the surrounding area are so well positioned for warehousing and distribution with our access to the entire East Coast," he said. "A tax on warehoused goods would have been devastating."
He adds that Manfredi distribution and the mushroom business in this district – Kennett Square is after all the "Mushroom Capital of the World" — are "beautiful" examples of the power of the marketplace.
"Generations of immigrants have come here and built this (mushroom) business," he said. "Manfredi started shipping boxes of mushrooms and one day someone asked if he could deliver pineapples. He worked it out. Now he has trucks full of produce coming in from the Port of Wilmington and he ships to groceries all up and down the East Coast."
Roe backed a regulatory reform package introduced by the House Republican Caucus because there's no reason Pennsylvania can't be one of most "business-friendly states in the nation someday"
"It should not take years to get permits to do business," he said.
He's a big proponent of curbside voting and was prime sponsor on a bill to remove politics from the congressional redistricting process.
In Harrisburg, he's pleased by the comradery among lawmakers on both sides of the aisle but is a little put off by the seniority at times.
"Leadership has been great," he said, "but with some lawmakers you're in that category of being seen and not heard."
And he was surprised to find that sometimes in Harrisburg it's not so much Republican v. Democrat but the rest of the state against the southeast.
Roe is fluent in Spanish and French and has been abroad on multiple mission trips, including to Haiti, Mexico, Dominican Republic and China teaching English and serving as an interpreter.
He and his wife, Alice, live in Marshallton with their twin boys.