State Representative Judy Ward: A Pro-Business Lawmaker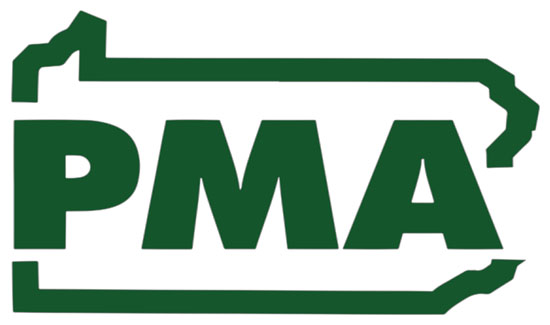 Trained as a nurse, state Rep. Judy Ward (R-Blair) nonetheless has a mind for business. She calls herself an "up-and-down the line" pro-business legislator who takes offense when people chastise her for wanting to "make things easier for business."
"People who never ran, or were directly involved in a business, don't understand how difficult it is to run one," Ward said. "It's the taxes, the regulations, insurance, employee assistance programs that help people with drug addiction and other personal problems. All these costs add up."
"Everything flows from business," she continued. "Jobs, income, our tax base, and even the arts. So yes, I do want to make it easier for business."
David N. Taylor, PMA's President & CEO, said that Judy Ward has repeatedly demonstrated her support for business in voting to limit state spending, hold the line on taxes, and reduce the commonwealth's regulatory burden.
"We need more leaders like Judy Ward in the General Assembly," Taylor stated.
Ward was a Republican committeewoman in 2014 when her predecessor, and friend, Jerry Stern told her he was not running for re-election. She ran a list of potential candidates through her mind and decided she was as qualified, or more, than anyone. "I wasn't lying in wait for Jerry to retire. Not at all," she said. "Running for the seat never occurred to me until he announced he would retire." She credits Penn State's Rural-Urban Leadership Program (suggested to Ward by Stern) with giving her the tools, including public speaking training, for the job.
Ward resides in Hollidaysburg with her husband, Bill. They have two grown sons, Bill Jr. and Adam.
Her first impression of the Legislature was one of delight at the diversity in backgrounds, cultures, and work experience that people bring to the job.
However, at times the process has frustrated her. A constituent, who is a Vietnam vet, approached her last year about getting a Purple Heart registration plate for his motorcycle. (The plates are currently available only for passenger cars or trucks.) He told her he wanted to put it on his bike while he was still young enough to ride.
"This is one bipartisan bill that should fly right out the door," Ward said. "It did pass the House unanimously but was then amended in the Senate and got stuck. He (constituent) keeps asking me, and I'll keep trying."
In May, she backed a package of house bills (HB 209, 1237, 1959, 1960) to lessen the regulatory burden on businesses. "The specific request I have heard from numerous business owners across Blair County as a way to help the business community is to reduce the amount of burdensome regulations that hamper business growth and success," she said.
"These are all simple steps that would have a significant impact on those doing business in Pennsylvania. The amount and types of regulations a state has can be a deterrent to businesses locating in a certain state or hinder existing business growth. By instituting these types of regulatory reforms, we can better position the Commonwealth for economic success."
Her efforts aren't lost at home.
Joe Hurd, President & CEO of the Blair County Chamber of Commerce, said that Ward was involved with the Chamber long before she became a lawmaker. She is a graduate of the Chamber Leadership Blair County Program. "Judy is a strong conservative; a business voice for us," Hurd said. "This is the kind or representation we need in Harrisburg for all types of business issues."
Ward was the first to lead the effort to save jobs at Harbison Walker International, a refractory in southern Blair County, when they announced its closing earlier this year. "Judy started making calls and organized the meetings to keep the plant open," said Steve McKnight, President & CEO of the Altoona Blair County Development Corporation.
She was also one of the first lawmakers to advance the conversation of modernizing the PA Industrial Development Authority (PIDA), the 60-year-old program that provides low interest loans and lines of credit to eligible businesses.
"We are working on a thematic change with PIDA," McKnight said. "The change is to focus as much on retaining jobs as creating them. Judy has been at the forefront of that change."
Ward is now running to succeed state Senator John Eichelberger (R-Blair), who ran in the Congressional primary that was ultimately won by Dr. John Joyce to replace Congressman Bill Schuster. She says she will bring the same passion for economic development and helping her constituents to the Senate.
"It's like nursing," she said. "I get to help people, but on a larger scale."