State Sen. Scott Martin Enters PA Governor Race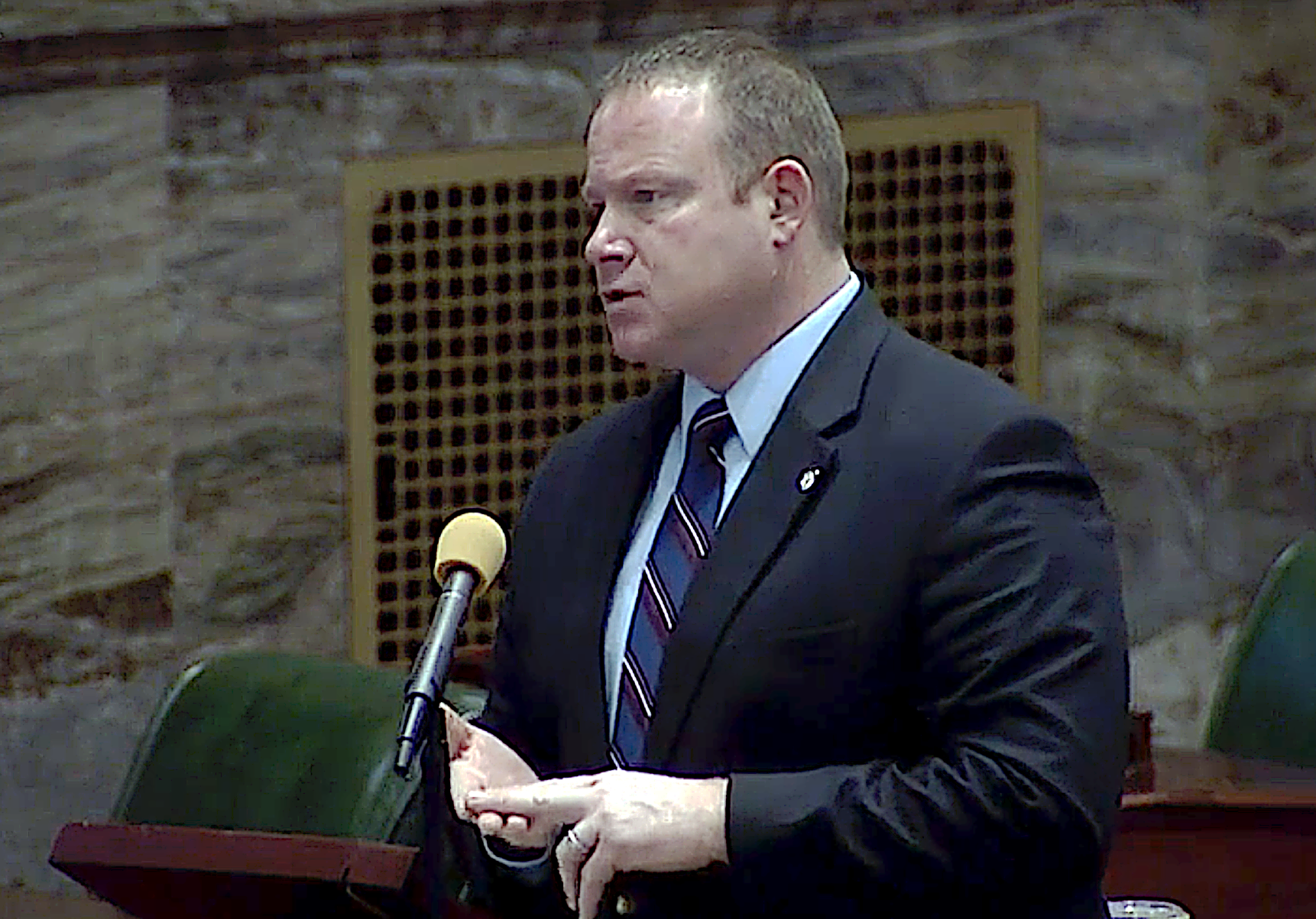 (The Center Square) – A Pennsylvania state senator has entered the race to replace Gov. Tom Wolf, joining a dozen other Republicans vying for the job.
Lancaster County Sen. Scott Martin posted a video to Facebook explaining why he is running for governor and what he has to offer, while stressing his intent to "focus on the little things."
"As a county commissioner, we didn't give grand speeches and fight to put a man on the moon," Martin said in Saturday's video. "We focused on the little stuff that cleaned up a dysfunctional local government, brought common sense reforms to improve efficiency, and focused our work on real priorities of real folks in Lancaster County, all without ever voting to raise taxes.
"Those little things that focus on the details meant we were able to reduce debt by $40 million and lower costs for taxpayers through privatization and employee benefit reforms. In other words, by focusing on the little things we protected the tax dollars of real people, hardworking families and retired seniors, and made sure we didn't spend more than what we had."
Martin, 49, said he was guided by the same values as an effective state senator with 27 pieces of legislation included in new law since he was elected five years ago. He touted successful efforts to curb the governor's power and vowed to keep his sights set on the priorities of common citizens.
"I'm running for governor not because I seek some grand title or big lofty perch," he said. "I'm doing it because I know we can change everything for families and small businesses by focusing on the small things government can actually do get out of the way and to ignite and empower our greatest resource: our people."
Martin denounced "government insiders" and "big businesses" that control government and big media and tech companies that drive division. He bemoaned unaffordable health care costs and "schools that ignore parents and fail to meet the needs of our kids year after year."
Martin, chair of the Senate Education Committee, is a strong proponent of school choice and fiscal restraint, and he has voted with his party on most issues, including gun rights, abortion and elections.
Martin also championed the Pediatric Cancer Research Fund with successful legislation that allows residents to voluntarily donate $5 when renewing a license or registration, as well as an effort to provide tax credits for donations to cancer research.
He joins a crowded Republican field in the gubernatorial race that includes former U.S. Reps. Lou Barletta and Melissa Hart, state Senate President Pro Tempore Jake Corman, former U.S. Attorney William McSwain and others.
Pennsylvania Attorney General Josh Shapiro, endorsed by Wolf, is the only declared Democratic candidate.
Martin, a father of four, is the son of a career law enforcement officer and a Catholic school teacher, and a lifelong resident of Lancaster County. He graduated from Lancaster Catholic High School and has a criminal justice/sociology degree from Millersville University, where he played football.
Martin continued his football career in the professional Arena Football League before serving on the Lancaster County Board of Commissioners from 2008 to 2016, when he was elected to represent the 13th Senate District.
Martin was reelected with 55% of the vote in 2020.