State Treasurer Grilled Over Budget Maneuvers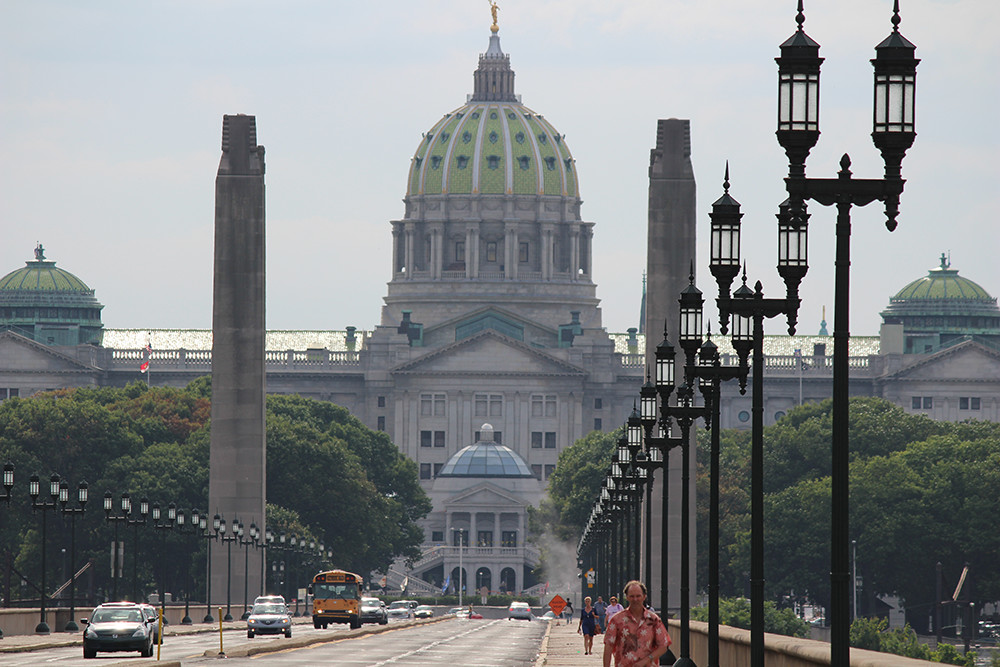 Pennsylvania Treasurer Joe Torsella came under heavy scrutiny Wednesday before members of the state House Appropriations Committee who questioned his actions – or lack thereof – on a couple budgetary issues.
Republican members pressed the first term official from Philadelphia on the Pennsylvania Farm Show Complex and Expo Center agreement that provided $200 million to the state coffers, asking why the state's Board of Public Grounds and Buildings didn't review the transaction.
Rep. Greg Rothman, R-Camp Hill, said the arrangement, which calls for the state to pay back about $370 million over the next 27 years, included higher than expected interest rates and fees.
Torsella, who sits on the board, said his initial expectation was for the board to review the agreement. However, officials in Gov. Tom Wolf's administration said the agreement ended up not being a lease, and the treasurer repeatedly urged lawmakers to question them about the agreement.
"I can't opine on something I don't see as a lease," Torsella said.
Rep. Matt Gabler, R-DuBois, asked Torsella if he had the authority to place capitalized interest into the state's bonds and, as a result, add to the state's debt by delaying interest payments and whether it should have been done since state law does not allow it. Gabler noted in the first quarter of 2018, the state added more than $40 million of capitalized interest to its bonds.
Torsella and Christopher Craig, the department's chief counsel, said they received direction from bond counsel and outside law firms that it was legal. However, even Torsella admitted the practice needs to be examined by state lawmakers.
"To be clear, if you're asking me would I support a broader legislative effort to establish clearly that it's not a good idea going forward, my answer is I would," the treasurer said, noting that support would depend on how such a bill is written.
Rep. Fred Keller, R-Mifflinburg, still criticized the treasurer for approving the move, noting the department's mission to be responsible for taxpayer funds and adding that previous state officials declined to authorize such actions.
"If we think and we believe that's that, we would not have signed off on that, or I wouldn't have," Keller said.
Rep. Matt Bradford, D-Norristown, fired back at his GOP counterparts, saying Republicans in the legislature failed to pass a budget that brought in revenues sufficient enough to meet expenditures. The committee's Democratic chair likened the questioning of Torsella to criticizing "a fireman for the work of an arsonist."
Rep. Stan Saylor, the committee chairman, fired right back, however, noting that Wolf's budget failed to include any reserve funding. The Republican from Red Lion also noted that elected officials, such as Torsella, run on serving as someone who will keep check on state expenditures and actions. He told Torsella he can't refrain from commenting on those matters.
"You have a fiscal responsibility, I believe that was pointed out today, to comment on those things," Saylor said.
Facebook
Twitter
Email
Print
Save
Tags
Joe Torsella State Lawmaker Economics Finance Institutes Politics Commerce Treasurer Stan Saylor Budget