Stop the 'Blue State Bail-Out'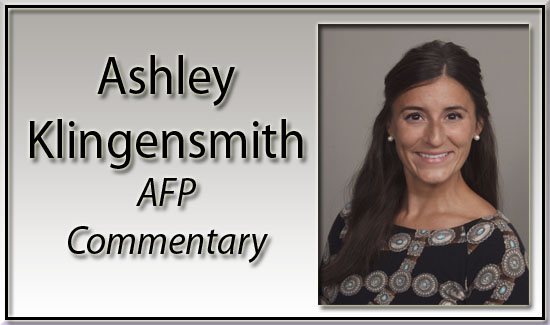 On April 16th through a letter addressed to the President, Governor Wolf requested an additional $500 billion in federal aid for states.  The letter was also signed by Michigan Governor Gretchen Whitmer and Wisconsin Governor Tony Evers.  They acknowledged the $71 billion already made available to state and local governments, and their call for this 5x infusion of D.C. dollars was echoed by both New York Governor Andrew Cuomo and the head of the National Governors Association, Maryland Governor Larry Hogan.
The money that's been spent through the first few pieces of COVID-19 related relief packages totals trillions.  Calls from U.S. Senators like Georgia's David Perdue and Wisconsin's Ron Johnson and our own Senator Pat Toomey to wait and see what the initial impact on states looks like is both prudent and responsible.  What isn't are the pleas from states like our Commonwealth that have failed to transform their budget processes and spending practices that have existed for many sessions, predating the coronavirus.
The Tax Foundation ranks the health of state's rainy day funds and ours, Pennsylvania's, ranks 47th healthiest, tied with New Jersey.  That means we have failed to allocate more than three days' worth of funds to sustain our state's operations.  We have virtually no cushion to navigate an economic downturn.  Additionally, Harrisburg has failed to pass critical reforms like the Taxpayer Protection Act, sponsored in the House by Representative Ryan Warner and in the Senate by Senator Camera Bartolotta.  As a Commonwealth that ranks 7th least taxpayer friendly state by Kiplinger and by Wallethub ranks 3rd in the nation for greatest net tax burden, behind only IL and CT being worse, it's evident that revenue from state and local taxes is not the issue.  Rather, it's Harrisburg's addiction to spending.
In January, the Governor's budget address called for an additional $1.5 billion in spending over last year's budget.  He's renewed the call for this increase in spending even in light of the reality that we now face, with revenue shortfalls projected at $4 billion or more.  If the Taxpayer Protection Act were enacted, the growth of spending would be slowed by tying increases to the rate of inflation and population growth.  Thus, we wouldn't be having the argument about increased spending that the Governor seems to want to engage in.
States like Pennsylvania don't deserve a federal bailout.  Consider the perverse incentive for a state like ours.  A signal would be sent that we can continue to place reforms like the Taxpayer Protection Act on the backburner and continue down a path that has left us dolling out hundreds of millions of dollars in corporate welfare and keeping antiquated systems like the liquor control board in place instead of ending the monopoly, selling off state stores and immediately saving taxpayers hundreds of millions of dollars in administrative costs.  Now is the time for Harrisburg to make bold decisions to best position taxpayers to navigate the post-coronavirus recovery period.
What is verifiable are the following realities:  Congress has spent $3.6 trillion in response to COVID-19, providing $1.1 trillion to support state and local government budgets, including $500 billion Federal Reserve lending facility, $150 billion Coronavirus Relief Fund, Medicaid FMAP expansion, and Unemployment Insurance funding.  States are using this crisis to jockey for handouts to pay for their past mistakes in the name of helping those who have been hit hardest.  What congress must do is pause to see what the effect of the aforesaid spending will have on states.
What will better protect Pennsylvanians from economic harm is allowing people to get back to work safely, not a Washington bailout.  Pennsylvania owns and should be responsible for their own economic recovery.  Now, it's up to taxpayers from Philadelphia to Pittsburgh to join us and reject the bailout of states who have had a long history of irresponsible spending practices that predate the COVID-19 pandemic.
If the 20 members of our delegation don't receive thousands of pledges demanding they oppose the request of governors for billions in state bailouts, they'll have an excuse to make that vote.  So, please visit rejectbailouts.com and sign and share the pledge.  Our 2 U.S. senators and 18 members of the U.S. House need you to share your expectation that you won't accept their vote for bailing out states.   To find us on Facebook, search @PAAFP and on Twitter by searching @AFPPennsylvania.  I'm Ashley Klingensmith, State Director for Americans for Prosperity-Pennsylvania.