Sullen Dems Sit Out Trump Bipartisanship Offer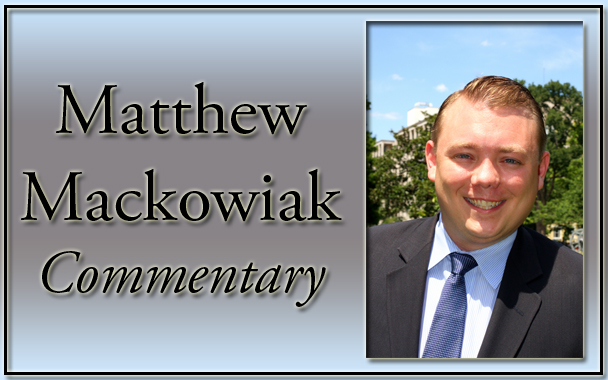 Sullen Democrats sit out Trump's offer of bipartisanship
By Matt Mackowiak
Thursday, February 1, 2018
The Washington Times
ANALYSIS/OPINION:
The maxim that a picture is worth a thousand words was never truer than during President Trump's first State of the Union address.
Everything in Washington these days has a partisan element to it, but last night was particularly striking.
Here is an incomplete list of unobjectionable topics that those sedentary congressional Democrats refused to celebrate: record low jobless rates for blacks and Hispanics; worker bonuses tied to the new tax cut law; 2.4 million jobs created last year; the need to respect the American flag; the need to fight the opioid epidemic; a more secure border; recognizing Jerusalem as Israel's capital; and, even, the national motto "In God We Trust."
When the Congressional Black Caucus refuses to celebrate record low black unemployment, it makes you wonder what their organizational mission is.
The reviews for the speech were uniformly encouraging for the president. Both CNN and CBS News found 70 percent or more of those who viewed the speech rated it positively.
Mr. Trump set out to achieve two things.
First, he detailed the successes of his first year in office — a strengthening economy, hundreds of billions of dollars in new investment from the tax reform bill, conservative judges being confirmed, a significant regulatory rollback, and the large-scale defeat of the Islamic State across the Middle East. This is a solid list. According to Senate Majority Leader Mitch McConnell, "2017 was the best year for conservatives in the 30 years that I've been here."
Second, Mr. Trump laid out a bipartisan vision for 2018, on a variety of issues including: immigration, infrastructure, trade, and defense spending to prescription drug prices, paid maternity leave, and fighting opioid addiction. Mr. Trump and his White House team recognize that any successful legislation this year will require 60 votes in the Senate in 2018, which means at least nine Democrats must be on board. He opened the door to bipartisanship last night and provided clear direction to Congress.
Perhaps most importantly, he stirred all Americans with examples of heroic stories, whether it was a North Korean defector raising his crutches, the parents of two children killed by MS-13 gang members, the police officer and his wife who adopted a child who was born to a heroin-addicted mother, or the boy who inspired a movement to place tens of thousands of American flags on the grave sites of veterans. Anyone watching was surely proud to be an American, to live in a country with people who are capable of such strength, courage, generosity and resolve.
Will one speech change everything? I doubt it. Few State of the Union addresses prove memorable over time.
But this address was given at an important moment for the president.
The speech was well-received by those who watched it, and apart from liberal partisans, the news coverage has been mostly positive.
Mr. Trump again showed that he can rise to the moment that a major speech requires, as he did in his first joint session address last year, as well as in important speeches in Saudi Arabia, Israel, Germany and recently at Davos. He offered a hand of bipartisanship to Democrats.
They appeared unwilling to move in his direction. Will that hold?
The tax reform law is already working, forcing Democrats into the unenviable position of rooting against good economic news.
As one Republican member of Congress noted, "The tax reform law is not Obamacare," and will not be the political liability for Republicans that the health law has been for Democrats.
The left wing may demand opposition to Mr. Trump at all costs, but individual Democrats will begin to do their own calculation, especially the 10 Democratic senators who are up for reelection in 2018 from states that Mr. Trump won in 2016.
Tuesday's address offered those Democrats a chance to begin to break with the party leadership. The midterms are not that far away."
Matt Mackowiak is the president of Austin, Texas, and Washington, D.C.-based Potomac Strategy Group, a Republican consultant, a Bush administration and Bush-Cheney re-election campaign veteran and former press secretary to two U.S. senators. His national politics podcast, "Mack on Politics," may be found on iTunes, Google Play, Stitcher and at MackOnPolitics.com.
———————————————————–
Matt Mackowiak
President
Potomac Strategy Group, LLC
AUSTIN: 807 Brazos St, Ste 810, Austin, TX, 78701 | office: (512) 469-9090 | fax: (512) 532-0999
WASHINGTON: 1238 Wisconsin Ave, Suite 401, Washington, DC 20007 | office: (202) 350-2647 | fax: (202) 318-8590
Twitter: @MattMackowiak
New podcast: "Mack on Politics"
(iTunes, Google Play, Stitcher, MackOnPolitics.com)
Texas tipsheet: MustReadTexas.com
Firm website: PotomacStrategyGroup.com
———————————————————–