Texas Power Grid Fiasco Demonstrates Foolishness of Wolf's RGGI Proposal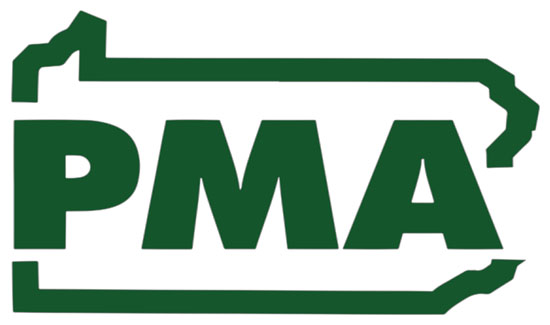 The rolling blackouts in Texas stemming from a freak-shot of bitter weather demonstrated the unreliability of boutique power, and, by mere chance, coincided with an important decision in Pennsylvania.
Last Tuesday, Pennsylvania's Independent Regulatory Review Commission (IRRC) recommended that the Wolf administration delay for a year a plan to impose a carbon tax by joining the Regional Greenhouse Gas Initiative (RGGI). Over that year, the IRRC recommendations call for substantiating the promised health and environment benefits from joining RGGI, and asks the administration to further study the impact on jobs and higher consumer costs. IRRC also questioned why the administration failed to engage the General Assembly in the decision-making process when the legislatures in 10 of the 11 RGGI member states did so.
IRRC's concerns are justified. Joining RGGI would not only destroy an estimated 8,000 jobs in the state's energy industry but also make us more reliant on intermittent solar and wind energy; and as we saw in Texas, those sources failed just when they were needed most.
Texas electric grid regulators reported that though wind and solar still make up a relatively small share of the state's overall energy mix, they accounted for 40 percent of the capacity shutdown by the storm. Out of the 45 gigawatts that went dark, 18 gigawatts were from solar and wind.
And the Texas Public Policy Foundation reported that "as temperatures dropped further Sunday night and electricity demand started rising, wind generation also began to drop, eventually bottoming out at 2% of installed capacity."
Combine this with the fact that Pennsylvania's carbon emissions have already been cut dramatically as our share of electric generation has increased from the burning of natural gas – which Pennsylvania has in abundance – the arguments for joining RGGI disappear.
As PMA's President & CEO, David N. Taylor, and Vice President of Government Affairs, Carl Marrara, summed up in testimony presented to IRRC: "RGGI poses significant policy, legal, and ethical challenges. And to gain what environmental benefit that isn't already being realized?"
"DEP's own modeling," they continued, "shows a negligible impact because the private sector is already reducing CO2 emissions at a steady pace. The remaining CO2 emissions in Pennsylvania that would hypothetically be shuttered due to RGGI will simply shift to coal and natural gas plants in neighboring, non-RGGI states, like West Virginia and Ohio. In attempt to ignore this inevitability, the DEP has used creative forensics to grossly misrepresent any health or monetized benefits to the commonwealth from the RGGI proposal. This is indeed a solution in search of a problem."
The proposal faced opposition from all angles when the governor signed an executive order in October 2019 directing his Department of Environmental Protection (DEP) to draft rules for entering the program in 2022. The Pennsylvania Senate and House Republican Caucuses, as well as eight of Pennsylvania's U.S. Representatives, submitted comments to the DEP's Environmental Quality Board discouraging joining the program over concerns that it will increase electricity prices and cripple the state's energy industry. Three of DEP's own advisory councils recommended against joining RGGI. Industry and labor advocates are lockstep in their opposition to the proposal.
In an open letter posted on the Power PA Jobs Alliance website, Boilermakers Local 154 Business Manager John Hughes wrote,: "Throughout my jurisdiction alone over ten of our job sites are currently at risk of closing if our state joins RGGI, which will generate misfortune and hardships for my members and their families. Boilermakers have depended on these well-paying jobs throughout the energy industry for over 100 years to support their families and our economy has grown to become dependent on affordable and accessible energy."
Rep. Jim Struzzi (R-Indiana), sponsor of legislation to give lawmakers a say in the RGGI decision-making process, legislation supported by both parties but vetoed by the governor, was delighted with IRRC's recommendations.
"RGGI is a job-devouring machine that ends up negatively impacting taxpayer's energy bills both in and outside of Pennsylvania," Struzzi said in a statement. "We are the No. 1 state for energy exportation, which means our neighbors depend on us. Gov. Wolf is attempting an end run around the state Legislature because he knows he doesn't have the necessary votes. This is even more evidence of a lack of regulatory 'votes.'"
Finally, no state in RGGI has the coal and natural gas resources of Pennsylvania or relies as much on these resources for power generation. A carbon tax would be far more damaging to the state's economy than to other RGGI states, and the timing of it would be especially cruel as we emerge from the governor's extreme lockdowns – another ill-advised decision made without legislative input