The Beto Fairy Tale Goes National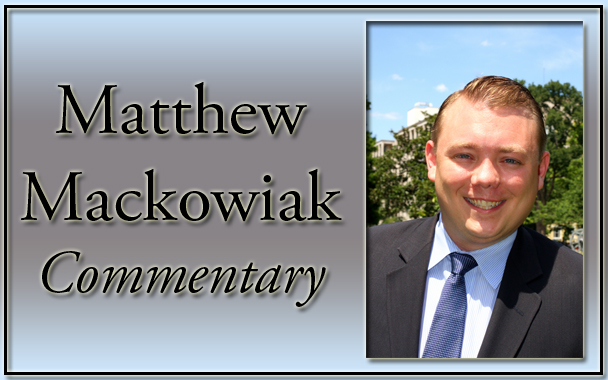 Crowing to Vanity Fair, former U.S. Rep. Robert "Beto" O'Rourke claimed he was "born to do this" when asked if he would seek the presidency.
After a funk that lasted several months, Beto claimed his destiny as the 15th Democratic candidate to seek the presidency in 2020.
Texas Democratic elected officials responded with a shrug.
On the morning he announced his decision, 30 elected officials announced they were supporting the other Texas Democrat running for president, former HUD Secretary and former San Antonio Mayor Julian Castro.
Perhaps now is an appropriate time to ask this simple question: What is the single most significant accomplishment in Beto's career?
The answer is elusive.
In three terms in Congress, he authored only one bill that became law (renaming a courthouse).
Beto has never made a consequential decision, apart from deciding to run for office.
If you study his life, it's clear he has been the beneficiary of the exact kind of white privilege that liberals claim they abhor.
He attended a tony private high school, went to Columbia University, wasted time on lazy pursuits, and he always found himself failing up. He could fall back on his family's business and his father's political connections, and then leverage his father-in-law's fortune to begin his political career.
No one would know who Beto is had he not used a Super PAC (partly funded by his father-in-law) to defeat an incumbent Democratic congressman in a primary.
After term-limiting himself through his legislatively irrelevant career in Congress, he chose to challenge Sen. Ted Cruz (R-TX) in 2018.
He overperformed through much of that race, building an enthusiastic following and setting a fundraising record for any U.S. Senate candidate (about $80 million raised). In the end, he lost by 2.5 percent, providing down-ballot help that swept in more than a dozen Democratic candidates across Texas.
Beto thinks that since he caught lightning in a bottle once, he can do it again.
But he is ignoring significant differences between his Senate campaign and a presidential bid.
Every Democrat with a pulse wanted to help him beat Ted Cruz. In fact, the majority of his financial support came from outside Texas. Now, he is just one of 15 announced Democrats.
O'Rourke skated through his Senate bid with virtually no vetting by the Texas media. That has already changed. National reporters are digging through his time on the El Paso City Council to see if he did favors for his wealthy father-in-law. They are looking into his DUI, when police claimed he attempted to leave the scene (Beto has denied this).
O'Rourke took some policy positions in the Senate race, but he will now be forced to make hard policy choices immediately. Progressives will demand to know why he didn't cosponsor the "Medicare for All" bill in Congress. Does he support the "Green New Deal"? Does he support reparations? Does he support impeachment? Does he support free college?
Beto does have some advantages.
First among them is he has a rare combination: He's a fresh face with proven fundraising ability.
Sen. Kamala Harris (D-CA) surprised everyone when she raised $1.5M in the first 24 hours after she announced. Sen. Bernie Sanders (I-VT) dominated the field when he hit $6M in the first 24 hours. How much will Beto raise? If it's a big number, his momentum will grow.
The media loves Beto. They love his earnestness. They love his charisma. They love his approach. As evidence of this, all three cable news networks carried his first campaign event in Keokuk, Iowa. No such opportunity was afforded Gov. Jay Inslee (D-WA).
I believe Beto is a first-tier candidate in this race.
He will raise sufficient money to win the nomination. He will hold dozens (hundreds?) of town hall meetings across Iowa and New Hampshire. He will capture the imagination of thousands of hungry Democrats. He will remind many of Obama.
But when the race gets down to issues and substance, he will wilt. We witnessed it firsthand in Texas. He was below average in the debates. He could not make the shrewd political decisions needed to win.
Set aside the theatrics: His presidential bid began long before this week. In Texas, Beto ran as a national candidate, refusing to move to the middle on even a single issue to try to win independents and soft Republicans.
We've seen the Beto fairytale in Texas.
Can he scale nationally? Can he handle the national vetting? Can he demonstrate that he has substance? Can he throw some elbows when he needs to?
Beto is a talent. But he's also a fantasy.
Shouldn't a legitimate presidential candidate need to have at least one real professional accomplishment in his life?
 Matt Mackowiak is president of Austin, Texas, and Washington, D.C.-based Potomac Strategy Group. He's a Republican consultant, a Bush administration and Bush-Cheney re-election campaign veteran and former press secretary to two U.S. Senators.
————————————
Matt Mackowiak
President
Potomac Strategy Group, LLC
AUSTIN: 807 Brazos St, Ste 408, Austin, TX, 78701 | office: (512) 469-9090 | fax: (512) 532-0999
WASHINGTON: 1238 Wisconsin Ave, Suite 401, Washington, DC 20007 | office: (202) 350-2647 | fax: (202) 318-8590
Twitter: @MattMackowiak
Podcast: "Mack on Politics"
(iTunes, Google Play, Stitcher, MackOnPolitics.com)
Texas tipsheet: MustReadTexas.com
Firm website: PotomacStrategyGroup.com
———————————————————–