The Challenge Facing Texas Republicans in 2020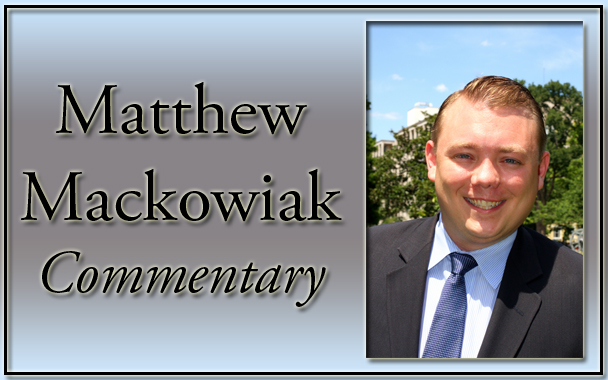 Every two years, Democrats and reporters talk about Texas turning blue. Indeed, Texas is the great blue hope for Democrats.
In 2018, Democrats made significant gains in Texas. This was caused by a killer combination: U.S. Senate candidate Beto O'Rourke raised and spent a record $80 million, which benefited Democrats down ballot. Mr. O'Rourke brought in hundreds of thousands of new voters and the vast majority of those voters cast a straight ticket Democratic ballot.
When the election returns came in, the results were significant.
Democrats gained two congressional seats, two state Senate seats, and 12 state House seats. They won a huge number of valuable judicial seats, including every judicial race in Harris County and flipped several regional courts of appeals.
The question now is this: Do the 2018 election results forecast Texas turning blue in 2020?
When the current election cycle began, most keen observers knew there would be eight competitive congressional races. Two are held by Democrats, won in 2018, and six are held by Republicans.
Three of these seats are in suburban areas, and Democrats made significant electoral gains in the suburbs in 2018. For Republicans to maintain their majority in Texas, they will need to win back the suburbs.
In recent weeks, three Republicans in competitive seats have decided not to run for reelection. Whether they decided not to seek reelection because they thought they would lose is unknowable. It is at least as likely that they did not like being in the minority and did not expect to be in the majority next Congress.
Straight ticket voting will no longer be available to voters. This was a major advantage for Texas Democrats in 2018 that will not be in place in 2020.
President Trump won Texas by 9% in 2016. I do not believe Texas will be a battleground state in 2020, even if a Texan is on the Democratic ticket.
But that does not mean Texas Republicans should be complacent.
In fact, the threat from Democrats is serious.
In the Texas House, Republicans hold a narrow nine-seat majority and Democrats could retake the House majority for the first time since 2002. That would be particularly consequential as the next legislature will pass new maps for legislative districts.
In response to the 2018 elections, Texas Republicans have set a bold goal of registering one million new Republicans voters before next year's election. A new super PAC, Engage Texas, has been created and has raised more than $10 million to accomplish the goal.
I do not believe 2018 will predict Democratic gains in 2020.
Presidential election turnout is different from a midterm election. President Trump will turn out more Republicans in 2020 at greater numbers. It is hard to imagine higher Democratic enthusiasm in 2020 than they had in 2018.
Perhaps most importantly, Democrats will have their own presidential nominee, and all signs point to a very progressive agenda that will not be shared by a majority of Texas.
Texans do not want to see the oil and gas industry destroyed by the Green New Deal. Texans do not want to see the private employer-based health care industry destroyed by Medicare for All. Texans do not want higher taxes, bigger government and more regulations on business.
Rapid demographic changes are occurring in Texas and white voters are making up a smaller share of the vote every election cycle.
Republicans have a good record to sell to voters, especially after the legislature passed meaningful property tax reform and made a significant new investment in public schools.
Matt Mackowiak is president of Austin, Texas, and Washington-based Potomac Strategy Group. He's a Republican consultant, a Bush administration and Bush-Cheney reelection campaign veteran and former press secretary to two U.S. senators.
———————————————————–
Matt Mackowiak
President
Potomac Strategy Group, LLC
AUSTIN: 807 Brazos St, Ste 408, Austin, TX, 78701 | office: (512) 469-9090 | fax: (512) 532-0999
WASHINGTON: 1238 Wisconsin Ave, Suite 401, Washington, DC 20007 | office: (202) 350-2647 | fax: (202) 318-8590
Twitter: @MattMackowiak
Podcast: "Mack on Politics"
(iTunes, Google Play, Stitcher, MackOnPolitics.com)
Texas tipsheet: MustReadTexas.com
Firm website: PotomacStrategyGroup.com
———————————————————–