The Democrat's Civil War is Heating Up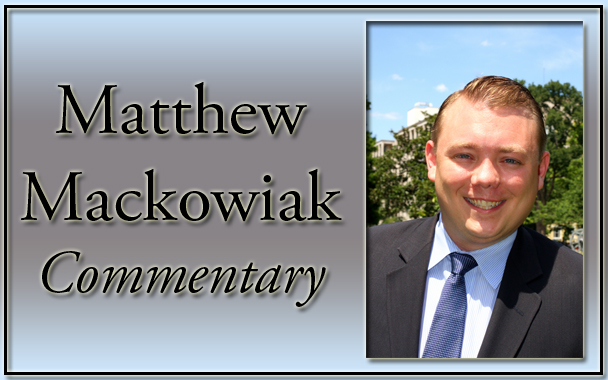 Republicans are watching Democrats tear themselves to shreds with a feeling of glee. It wasn't that long ago that Republicans were doing the same thing, when the tea party movement rose up and forced divisive primary elections.
It is not unusual for the party that does not hold the White House to appear rudderless. Various figures attempt to pull the party in their direction, but they lack the standing to hold power for very long until their presidential nominee is selected.
Much like it was for the GOP not too long ago, the Democratic Party is being divided by its base and its mainstream wing. The enthusiasm and momentum appear to be with the liberal base.
Their agenda is a socialist agenda. They are unabashedly pushing open borders (through decriminalizing illegal entry), free health care for illegal immigrants, ending private health insurance for about 180 million Americans, reparations for black Americans, the Green New Deal, free college, erasing all college debt and packing the Supreme Court. The list goes on and on.
Far-left liberals Sen. Bernard Sanders of Vermont and Sen. Elizabeth Warren of Massachusetts are running on essentially the same platform, which can be summarized as: "free everything."
They deny that middle-class Americans will see their taxes increase, in contrast to all evidence and basic math.
Even MSNBC's Joe Scarborough recently said, "'Free everything' is a message that won't sell in the Midwest."
Mainstream Democratic presidential candidates are begging their voters not to support candidates who are making "impossible promises."
Former Obama senior strategist David Axelrod said on CNN that Mr. Sanders "knows 'Medicare for All' won't happen any time soon," but he and the other major candidates, with the exception of former Vice President Joseph R. Biden, continue to promise it.
And it's not just the presidential candidates who are battling.
Congressional Democrats are sharply divided over whether the House should start a formal impeachment inquiry against President Trump.
Their case for impeachment lost momentum at last week's hearings with former special counsel Robert Mueller.
In spite of that, the number of House Democrats now supporting impeachment has reached 116, representing nearly half of the caucus.
However, Speaker Nancy Pelosi of California continues to oppose an impeachment inquiry. She holds the absurd and tenuous position that the president committed crimes but should not yet be impeached. And there is evidence that her conference is splitting from her over this issue.
Democrats hoped to unearth a bombshell with the Mueller hearings and let momentum build over a simmering August recess, so they could begin impeachment proceedings in September. But the hearing was a dud and Mr. Mueller's performance provided no new facts and raised more questions than it answered.
Now it is not clear if impeachment will ever happen.
Democrats may have control of the House, but their single-minded focus on targeting Trump has undermined their legislative goals, leaving voters to wonder what Democrats are trying to accomplish.
Meanwhile, the presidential candidates are taking extremely liberal positions well outside the mainstream that only strengthen Mr. Trump's position for reelection.
Moderate presidential candidates recently pointed out that no far-left liberal Democrat has ever been elected president with an agenda like what Mr. Sanders and Ms. Warren are proposing. In fact, Democrats George McGovern, Walter Mondale and Michael Dukakis all ran as liberals and were soundly defeated.
As Republican Sen. Lindsey Graham of South Carolina recently said, "My advice to [President Trump]: Get out of these people's way! You are winning the battle of ideas. Sit back and enjoy the show!"
There is no evidence that the Democrats are building a winning coalition or developing an agenda supported by a majority of the country. And there is significant reason to believe they are jeopardizing their opportunity to win back the Midwest, which will decide the 2020 election.
The last few months have been very good for Mr. Trump and his reelection chances. The Democrats are hopelessly divided, and their presidential candidates are committing political suicide on national television.
Matt Mackowiak is president of Austin, Texas, and Washington-based Potomac Strategy Group. He's a Republican consultant, a Bush administration and Bush-Cheney reelection campaign veteran and former press secretary to two U.S. senators.
 ———————————————————–
Matt Mackowiak
President
Potomac Strategy Group, LLC
AUSTIN: 807 Brazos St, Ste 408, Austin, TX, 78701 | office: (512) 469-9090 | fax: (512) 532-0999
WASHINGTON: 1238 Wisconsin Ave, Suite 401, Washington, DC 20007 | office: (202) 350-2647 | fax: (202) 318-8590
Twitter: @MattMackowiak
Podcast: "Mack on Politics"
(iTunes, Google Play, Stitcher, MackOnPolitics.com)
Texas tipsheet: MustReadTexas.com
Firm website: PotomacStrategyGroup.com
———————————————————–