The Faith of Troy Polamalu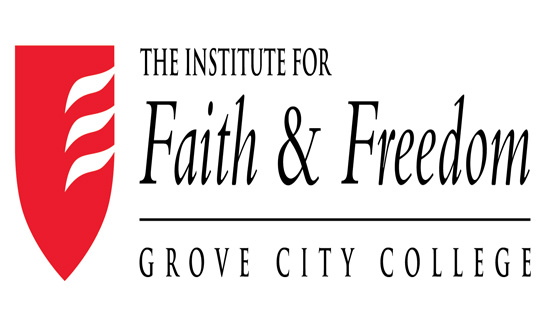 Troy Polamalu, who played safety for the Pittsburgh Steelers from 2003 to 2014, has been elected to the Pro Football Hall of Fame in his first year of eligibility. He will enter the hall with Bill Cowher, who coached the team for his first four seasons, and defensive back Donnie Shell, both selected as part of the hall's special class to celebrate the NFL's 100th year.
Polamalu's "combination of speed, anticipation, and toughness" made the eight-time Pro Bowler one of the best at his position in NFL history. Polamalu was named a first-team All-Pro four times and the NFL's MVP in 2010 and won two Super Bowl rings. Many football pundits argue that he revolutionized the safety position. For a dozen years, Polamalu was the public face of the Steelers' franchise because of his stellar performance and his television commercials for Head & Shoulders shampoo.
While playing with the Steelers, Polamalu was also widely known as one of the NFL's most devout Christians. In his book "The Tebow Mystique," Patton Dodd reported that Polamalu was "mentioned by fellow players for his spiritual devotion" more than anyone else. The NFL, David Kamp wrote, abounded with "Bible-study groups and postgame prayer circles. But even in this context, Polamalu stands out." Polamalu, Kamp argued, was different from other Christian stars such as Roger Staubach and Reggie White. He was "a mystic, a man more fourth century than twenty-first, living in constant dialogue with the Deity." "What truly marks Polamalu as a man apart," Kamp concluded, "is his godliness."
The youngest of five children, Polamalu was raised by a single mother on welfare in an impoverished, crime-ridden Los Angeles neighborhood. Polamalu spent more time on the streets than with his mother. By third grade, he was stealing lunch every day from a local grocery store. To escape this environment, he moved to Oregon to live with his uncle Salu Polamalu and his wife where he attended fourth through twelfth grade. In Oregon, Troy attended a Catholic high school and developed a close personal relationship with God. Polamalu reports that in high school, "I was almost constantly in prayer."
After joining the Steelers in 2003, Polamalu undertook a spiritual quest that led him and his wife Theodora to become Orthodox Christians in 2007. For several years, Polamalu read books and talked with priests, pastors, and Roman Catholic, Greek Orthodox, and Buddhist monks to develop "a deeper, more consistent experience of God." His study of Scripture and church history reaffirmed his childhood faith in Christianity and persuaded him that Eastern Orthodoxy was the most biblical and spiritually meaningful form. During his investigation, Polamalu spent four days in a monastery in Greece conversing with Orthodox monks. This experience contributed to Troy's and Theodora's decision to join the Greek Orthodox Church. After studying with a Greek Orthodox priest in Pittsburgh for a year, they were baptized into the faith. Polamalu began to understand the Bible more clearly and fully. Thereafter, the Polamalus attended worship services at several Greek Orthodox parishes in Pittsburgh.
For Polamalu, the essence of faith is surrendering to God. While playing for the Steelers, he declared, "I try to serve God, through football, with passion." "As Mother Teresa said, God calls us not to be successful but to be faithful," Polamalu asserted. He denounced the "idea that the more pious" people were, the more successful they will be, as "very dangerous." "If you look at faith in that way," he added, "you're bound to fail" both "spiritually and in your career." For Polamalu, winning two Super Bowls paled compared to the fulfillment God provided.
Trying to reconcile the Samoan warrior spirit of his ethnic heritage with Greek Orthodox teachings, Polamalu admitted, was challenging. He strove, however, "to be a valiant Christian warrior" who controlled his passions. "Football," Polamalu avowed, has "its demons—prestige, ego, avarice"—that players must battle. Football, Polamalu argued, is "a very spiritual sport" because players must deal with "the fear of failure," pride, and being criticized for making a mistakes. What set Troy apart, Gina Mazza Hillier insisted, was his ability to keep "love at the center of his sport."
In the early 2010s when Tim Tebow's religious rituals on the gridiron and references in interviews to his "Lord and Savior Jesus Christ" were extensively publicized, Amy Frykholm wrote about "The Other Devout Christian on the Field" in "Christian Century." "I wish I could capture Polamalu's very different kind of spirituality amid the football season's endless hype," she declared, but "a rich and complex life of faith is hard to sum up."
During his playing career, many teammates and opponents expressed great admiration and affection for Polamalu. They respected his temperament, character, compassion, and Christian faith. Numerous players testified that Polamalu positively influenced their faith. When Steeler safety Shamarko Thomas asked him how to be great, Polamalu replied that greatness is about "putting God first and just doing the right things in your life."
Off the field, Polamalu made weekly unpublicized visits to cancer patients at Pittsburgh's Children's Hospital and created a foundation to aid the needy. Many hospital staff "marveled at Polamalu's attentiveness." "When he comes in," observed a child-life specialist, "he makes the kids feel like they are the most important person in the room." Polamalu's foundation helps fund the hospital, provided housing for residents of American Samoa who were displaced by a 2009 tsunami, and supports the initiatives of Focus+ Pittsburgh, an Orthodox organization that combats poverty in western Pennsylvania.
Polamalu deserves to be honored not only for his outstanding performance on the gridiron but also for his exemplary Christian witness and charitable deeds.