The Real Cost of Build Back Better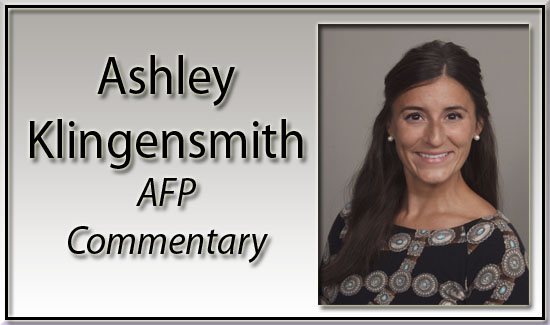 Now that Congress has passed and President Biden has signed their trillion-dollar physical infrastructure legislation, they're on to the next spending spree, the multi-trillion-dollar human infrastructure Build Back Better act.  While we continue accountability efforts on the Bipartisan Infrastructure vote, sending scores of patch-through calls in to offices of our 20-member federal delegation and knocking doors to ensure constituents of U.S. Representatives Fitzpatrick, Lamb, Cartwright and Wild know they voted for this outrageous spending, we're working with urgency to educate members and constituents on the most harmful provisions of the latest legislation under consideration by congress.  The Biden administration is on defense.  Just last week, White House Press Secretary Jen Psaki called the Congressional Budget Office score of BBB "fake."  But just as Senator Lindsey Graham noted, $3 trillion would indeed be added to the deficit over the next decade if the social spending provisions were made permanent.  And we all know that when the ball gets rolling in Washington on a new program or entitlement, it's near impossible to stop.
One of the most harmful provisions in the Build Back Better bill would force taxpayers to shell out $47,000 per year for each new Medicaid and Obamacare enrollee.  That's two to four times what a private health insurance policy costs, at roughly $12,000 to $25,000 a year on average.  Why?  One:  government programs are inefficient, compared to the private sector, at the best of times; Two:  the bill wastefully steers billions of taxpayer money to wealthy households and able-bodied working adults who don't need the help; and Three:  the subsidies are structured to be highly inflationary, as they would drive up the overall cost of health insurance by giving insurers a strong incentive to drive up the price of their offerings in the Obamacare exchanges.
According to the CBO, the bill's health care provisions would cost taxpayers $553.2 billion, resulting in about 3.9 million Americans obtaining health insurance coverage at a cost of $47,000 per person, per year.  Yet in a real sense, the bill is more of a subsidy for Big Insurance than an actual form of health care access for real people.  The bill includes several provisions designed to increase health insurance coverage that are wasteful in nature:
Expands federal premium subsidies for Obamacare plans to well-off households earning up to $500,000 a year.
Allows people to enroll in federally subsidized Obamacare plans, even if they already have access to affordable employer-sponsored insurance.
Makes about 4 million able-bodied, childless adults eligible for Obamacare subsidies in a dozen states that have opted not to expand Medicaid. (Most of these adults already have access to employer-sponsored insurance or other government-subsidized coverage.)
Allows anyone with unemployment to get taxpayer health subsidies.
As Dean Clancy, a senior fellow for health policy at Americans for Prosperity put it, "There's no way around it. The health care provisions of BBB are bloated and misguided. They can't be fixed."
Senate Majority Leader Chuck Schumer can't lose a single vote of his 50 members to achieve a favorable report of BBB from the chamber.  It's up to all of us to continue beating the drum that this will assuredly do more harm than good.  Join us by visiting americansforprosperity.ivolunteers.com and signing the letter entitled "Tell Your Lawmakers:  End Washington Waste/Stop the Spending Spree."  There are just a few days left before members return home for the holidays.  Let's ensure they leave D.C. and leave the Build Back Better plan behind, too.  From our Americans for Prosperity-PA team to you and yours, we wish you a very Merry Christmas, Happy Holidays and a Prosperous New Year!  I'm Ashley Klingensmith, State Director with Americans for Prosperity-Pennsylvania.  Find us on Facebook by searching @PAAFP and on Twitter by searching @AFPPennsylvania.
Ashley Sisca Klingensmith | State Director | Americans for Prosperity – PA
m: 412.915.1551 | e: [email protected] | @AFPPennsylvania