Thousands of High Paying Manufacturing Jobs Going Unfilled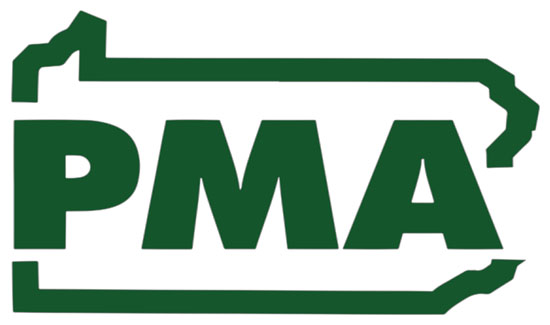 Pennsylvania manufacturers face a heartrending problem. Many of their job openings — 71,000 in 2018 by The Manufacturing Institute's reckoning — are squandered. Manufacturers can't meet demand without skilled workers; thousands of (potential) workers are left without a family-sustaining paycheck. In mid-February, there were more than 6,000 manufacturing jobs currently vacant in Pennsylvania according to the National Association of Manufacturers.
Job training exists in dozens of government-funded workforce development programs, but they lack organization, and coordination, with the needs of private industry.
"It's a jumbled mess," PMA President & CEO, David N. Taylor said of the workforce development efforts on the state level. "We have dozens of programs over multiple agencies that often work at cross purposes and are not attuned to what businesses need. They are pumping nearly $2 billion of the taxpayers' money a year into these programs. We must do better."
One solution, Taylor says, would be for Governor Tom Wolf to apply for a waiver from the U.S. Department of Labor (much of the workforce funding is federal) that will give the administration more leeway is directing the funds where they are needed most.
Other solutions are now before the House. One that has won bipartisan support in past sessions is State Rep. Ryan Mackenzie's (R-Lehigh) CareerBound legislation, HB 425.
Mackenzie said that CareerBound will give local workforce development boards (nearly all counties have them, some share them) to collaborate with schools, businesses, and other trade organizations to create effective, innovative school-to-work programs.
"Just like the state level programs need better coordination, the local development board, educators, and businesses need to communicate better to prepare high school kids with the skills they need," said Mackenzie, who served as a policy director at the PA Department of Labor & Industry before getting elected to the House. "These joint ventures will provide students with early exposure to a wide array of career opportunities including career expos, job shadowing, internships, and other career-education integration initiatives."
The scope of the problem includes the businesses as well, according to testimony Carl A. Marrara, PMA's Vice President of Government Affairs, presented to the House Labor and Industry Committee in February.
"While they recognize the importance of recruiting and developing talent, many manufacturers depend on outdated approaches for finding the right people, developing their employees' skills, and improving their performance," said Marrara, citing research by The Manufacturing Institute.
"Computer skills, programming skills, digital skills, working with tools, and critical thinking are needed to be successful, but are lacking in today's workforce," he added. "The changing nature of manufacturing work is making it harder for talent to keep up. The national skilled job shortage will result in 2.4 million vacant jobs in the next decade."
Efforts at reworking the programs are underway by the governor's office. In February, the governor created the Economic Development and Workforce Command Center, with Gene Barr, PA Chamber President and CEO, as one of its leaders.
The new group faces an immense task. Nothing less than a complete reworking of the state's workforce development will do, Auditor General Eugene DePasquale told the House Commerce and Labor and Industry Committees on Wednesday.
"I am going a little rogue here," DePasquale said. "You have to envision nothing exists right now and how you create it. None of us would have it look like it does today."
DePasquale cited the Thaddeus Stevens College of Technology, a two-year technical college in Lancaster, as an example of what does work. The college has a job placement of 100 percent.
"How can you look at a 100 percent placement rate and think, 'We shouldn't be doing more of that?'" he said.
The technical schools could place hundreds of additional students.
In his February testimony, Marrara told committee members that on a recent visit to another top technical school, Pennsylvania College of Technology in Williamsport, Pennsylvania, an instructor in the Mechatronics Engineering Technology Department told him they recently held a job fair for their two-year, Associate of Applied Science degree students. In total, there were 479 job openings and they had only twelve graduates.
"Program after program at institutions such as Pennsylvania's highest performing CTEs, the Pennsylvania College of Technology, and Thaddeus Stevens Institute of Technology share the same story – the demand for their graduates is staggeringly higher than the students graduating from their institutions," Marrara said.
The problem of a workforce gap is not unique to Pennsylvania as this is a national concern. But other states — like Indiana — have consolidated programs, petitioned for a federal waiver, and been granted the ability to move more swiftly to tackle the problem. Pennsylvania, with our abundance of world-class education facilities, programs, and industries, ought to be one of them.