Top Five PA State Senate Races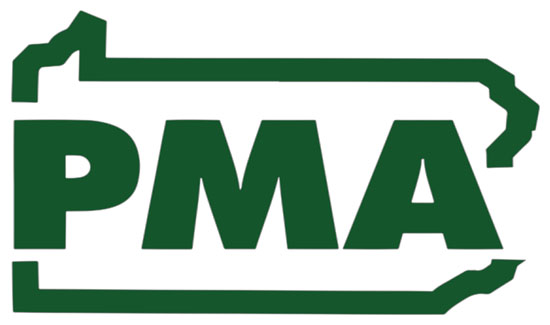 While national politics consumes our attention and media coverage, state house and senate races in the Pennsylvania General Assembly will have the most impact on the day-to-day lives of Pennsylvanians. Never has this reality become more apparent than during the COVID-19 pandemic, where Governor Wolf's unrelenting use of executive orders—placing crippling restrictions of businesses and citizens across the Commonwealth—have drawn stiff opposition from members of both parties in the General Assembly. This struggle has resulted in a multitude of bills aimed at curbing the Governor's COVID restrictions, vetoes of these efforts by the Governor, new and arbitrary executive orders and guidance, failures of veto overrides driven by politicking, and ongoing litigation in both state and federal court.
In midst of this pronounced conflict, the 25 odd-numbered seats in the Pennsylvania State Senate are up for election on November 3. Republicans currently hold 28 seats while Democrats hold 21. Sen. John Yudichak is a registered independent who caucuses with the Republicans, who effectively hold a 29-21 advantage. Of the 25 seats up for grabs, ten seats are currently held by Democrats while 15 are held by Republicans.
While Republicans have held the majority since 1994, Democrats flipped five seats in 2018, reducing the Republican majority. Nevertheless, given the current composition of the State Senate and the way the election is trending, it is very likely Republicans will continue as the majority party in the upper chamber. The burning question, however: by what margin? In order for Republicans to advance their policy agenda and curb the Governor's COVID restrictions, they need to gain back five seats to obtain a veto-proof majority, again. Democrats, meanwhile, are seeking to continue the gains made in 2018, and stagnate or further reduce the Republican majority.
The 2020 election also comes at a time of shifting voter demographics in Pennsylvania, particularly within the Democratic Party. The progressive elements of the party, emboldened by Governor Wolf, have pursued a radical agenda including a cap-and-tax policy that threatens energy production jobs in the western portion of the commonwealth. These policy shifts have placed various trade unions, traditionally Democratic Party allies, at odds with the progressives within their party. With these shifting political dynamics in an already unpredictable year, both parties will be closely watching these five Senate races:
District 9 – Tom Killion (R*) vs. John Kane (D) (Registration: 45.5-R/40.5-D/14-I—2016: 55% Clinton)
Republican incumbent Tom Killion is seeking a second term after a narrow election victory by only 2.72 percent in 2016. In a district that resides in parts of Delaware and Chester Counties, the constituents of Pennsylvania's 9th Senate District are largely the suburban voters sought after by both parties at the national level at the top of the ticket. Sen. Killion touts his record as an advocate for lower taxes, a sponsor of a senate bill to end gerrymandering, and in his role as the "only Republican state legislator in the nation to prime sponsor legislation providing for the transition to 100 percent renewable energy." [1]
Killion is challenged by John Kane, a former plumber and business manager for Plumbers Local 690 union. Kane is running on a progressive platform, advocating for increasing the state minimum wage, opposing the construction of pipeline projects like the Mariner East Pipeline, and supporting sweeping criminal justice reform.[2] Kane is looking to capitalize on a district where the 55% of voters supported Hillary Clinton in 2016, despite a five-point Republican registration advantage.
Before the ink was dry on the 2018 General Assembly results, this district was in the crosshairs for both parties and may be one of the most expensive State Senate races to date.
District 15 – John DiSanto (R*) vs. George Scott (D) (Registration: 45.5-R/41-D/13.5-I—2016: 50.25% Trump)
Pennsylvania's 15th State Senate district features incumbent Republican John DiSanto seeking a second term since first winning the seat by only 3.44 percent in 2016. Sen. DiSanto's district features a slim Republican voter registration advantage, which held steady in carrying President Trump narrowly carrying this district in 2016. DiSanto advocates for cutting wasteful spending in Harrisburg, eliminating property taxes, and standing against Governor Wolf and his proposed tax increases.[3]
Sen. DiSanto is opposed by George Scott, a former Lieutenant Colonel in the U.S. Army and current Lutheran Pastor. Scott unsuccessfully challenged U.S. Rep. Scott Perry for the 10th Congressional seat in 2018. Mr. Scott pledges to support healthcare policies that protect individuals with pre-existing medical conditions, lower the cost of prescription drugs, move away from standardized testing in schools, expand access to higher education, and advocate for campaign finance reform.[4]
The race for PA-15 possesses an elevated level on intrigue, as it resides in the U.S. 10th Congressional District (Dauphin/Perry Counties) which features a very tight race between Rep. Scott Perry and his challenger Eugene DePasquale. The airwaves in this district are saturated with political advertisements and how this will affect the ballot, both up and down, remains to be seen.
District 37 – Devlin Robinson (R) vs. Pam Iovino (D*) (Registration: 41.5-R/45-D/13.5-I—2016: 51% Trump)
Incumbent Democrat Pam Iovino is seeking reelection, after first winning the seat by exactly 4 points in a special election on April 2, 2019. Despite a 4.5 point registration advantage for Democrats in the 37th District, President Trump carried 51% of the vote in 2016. With western PA polling solidly for the President in 2016, the potential for a duplicate effort could have a significant impact on down ballot races like PA-37 (Allegheny/Washington Counties).
Sen. Iovino refers to organized labor as "the backbone of Southwestern Pennsylvania," and pledges to protect prevailing wage policies and opposes right-to-work legislation.[5] Iovino supports raising the state minimum wage, boasts her co-sponsorship of four pieces of legislation that strengthened the Affordable Care Act (Obamacare) in PA, and pledges to "make sure businesses in Pennsylvania are paying a fair [tax] rate."[6]
Challenging for the PA-37 seat is Devlin Robinson, a former Marine Infantryman who served three tours of duty in Iraq and Afghanistan, including combat in Fallujah. Robinson is running on a conservative platform, pledging to fight against tax increases, roll back growth hindering regulations on businesses, and protect jobs created by the natural gas industry.[7]
The polls and the fundraising remain extremely tight in this toss-up of a race.
District 45 – Nicole Ziccarelli (R) vs. Jim Brewster (D*) (Registration: 30-R/58.5-D/11.5-I—2016: 49% Trump)
Pennsylvania's 45th State Senate District (Allegheny and Westmoreland Counties) is another western Pennsylvania district where President Trump greatly outperformed expectations in 2016. Incumbent Democrat Sen. Jim Brewster—seeking his 3rd full term in office after first winning a special election for the seat in 2010—resides in a district where Democrats hold a registration advantage of 18.5%. However, President Trump won the district over Hillary Clinton by obtaining 49% of the vote—a stunning performance.
Sen. Brewster hasn't been afraid to challenge Governor Wolf's COVID-19 restrictions in the legislature. In early September, Sen. Brewster voted in favor of granting local schools discretion in deciding whether to conduct fall sports seasons—a bill later vetoed by the Governor.[8] Additionally, Brewster voted in favor of a House bill that would expand seating capacity and occupancy requirements for bars and restaurants in early September.[9] The bill never passed, as Governor Wolf chose to allow slightly increased seating capacity via executive order around the same time, once again bypassing the legislature.
Republican challenger Nicole Ziccarelli is looking to take advantage of the changing voter performance trends in PA-45 and flip the seat into Republican hands. The Penn State Dickinson School of Law graduate is running as a conservative, pledging not to raise taxes and opposes any pay increases for state legislators.[10] Additionally, Ziccarelli supports removing regulatory burdens on small businesses, advocates for the safe reopening of businesses as soon as possible, and supports the energy industry as it "has created many jobs and has been a driver of our local economy."[11] Similar to PA-37, a repeat performance by President Trump in Western Pennsylvania could have significant down-ballot implications for this race, and potentially flip a long-time Democratic seat to Republicans.
District 49 – Dan Laughlin (R*) vs. Julie Slomski (D) (Registration: 36-R/52-D/12-I—2016: 48.75% Clinton)
Pennsylvania's 49th State Senate District (Erie) features Republican incumbent Dan Laughlin seeking a second term in a Democratic registration majority district. Sen. Laughlin first won the seat in 2016, defeating his opponent by nearly 7 points in a year that saw Hillary Clinton edged out Trump by a razor thin margin, obtaining 48.75% of the vote.
Sen. Laughlin boasts his record as a leader who tackles big issues, having obtained additional funding to save Erie schools, boasting: "He went to work immediately, taking Erie's case to the Capitol. Dan worked across party lines to secure a staggering $16 million annually in additional funds for Erie Public Schools."[12] Additionally, Laughlin supports economic opportunity zones in Erie and has, "reached across the political aisle to become one of two prime sponsors of the Family Care Act."[13]
Democrat Julie Slomski hopes to flip the seat back to Democrat control. Slomski is the former Chief of Staff to State Rep. Ryan Bizzarro and Northwest Regional Director for the Wolf Administration. Slomski's platform: "[Providing] Access to health care that is actually affordable, protecting workers in a changing economy, giving our seniors more opportunity and choice, [and] better schools for our kids."[14] Slomski will look to turnout the Democratic base in Erie County to win on election day. However, as voter attitudes change and voters realign themselves with the new iterations of the two political parties, one can only wonder if such an advantage is only on paper, and voters will continue crossing party lines, as they did in 2016.
Check your inboxes soon for more upcoming analysis on races in the Pennsylvania General Assembly before Election Day, November 3, 2020.
*-incumbent