Top Races to Watch on November 8th – Part I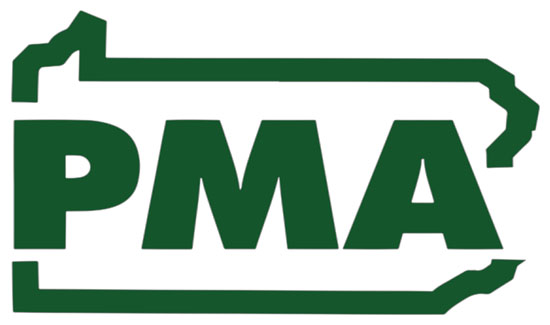 Part 1 of 3: Congressional Races
By: Carl A. Marrara
October 18, 2022
1 (Bucks, Montgomery) – Brian Fitzpatrick (R)* v. Ashley Ehasz (D)
Registration % – R-42/D-42/I-16; 2020 Presidential % – Biden +4.6; New territory – 6%
Congressman Brian Fitzpatrick seeks reelection in PA's 1st Congressional District, encompassing all of Bucks County and a small portion of Montgomery. A very small percentage of this district is new, at only six percent. Fitzpatrick comes off his largest victory in 2020, defeating Christina Finello by more than 13 points. Challenger Ashley Ehasz enjoyed an uncontested primary but has been out fundraised by more than 8-1 by Fitzpatrick as of the June Federal Election Commission (FEC) reports. Ms. Ehasz is a U.S. Army Veteran and graduated from West Point and is currently a government and public service sector consultant.
6 (Chester, Berks) – Guy Ciarrocchi (R) v. Chrissy Houlahan (D)*
Registration % – R-39.5/D-43.5/I-17; 2020 Presidential % – Biden +15; New territory – 2%
Congresswoman Chrissy Houlahan faces a formidable challenge by the former Chester County Chamber executive, Guy Ciarrocchi, in a district that has historically performed better for democrats than in registration. Houlahan won her first two races by 18 points and 13 points, respectively. In the redistricting process, only two percent of the district was changed from the previous maps, but both candidates are well rooted with high name identification. According to the June FEC reports, Houlihan has $5.5mil on hand compared to Ciarrocchi's $153,000, but with polls showing a close race, expect these numbers to change significantly in upcoming reports. One key aspect of this race to watch is the district's 16.5 percent Hispanic population, as this voting demographic has been shifting towards the GOP.
7 (Lehigh Valley) – Lisa Scheller (R) v. Susan Wild (D)*
Registration % – R-38/D-44.5/I-17.5; 2020 Presidential % – Biden <1; New territory – 10%
In what might be the most watched race in the country, it's a rematch of the prize-fight between Congresswoman Susan Wild and second-time challenger Lisa Scheller. In 2020, Wild won the 7th District by only 14,000 votes and 10 percent of this district is new, favoring the republican challenger, going from 36% registered GOP to 38%. Nearly every major political race tracker has this labeled "toss-up." While Wild leads 3-1 in cash on hand (as of June FEC reports), Scheller has an impressive $2.4mil in receipts. The voters in this district will also surely see a bombardment of outside spending in the weeks and days leading up to November 8.
8 (NEPA) – Jim Bognet (R) v. Matt Cartwright (D)*
Registration % – R-38/D-48/I-14; 2020 Presidential % – Trump 2.8; New territory – 8%
Congressman Matt Cartwright's 8th Congressional District went from 50.5% in D-registration to 48%, as eight percent of the district is new territory. Though democrats have a ten-point advantage in registration, Trump carried this district in 2016 and 2020. Despite Trump's success, Cartwright split tickets and claimed victory including a win against Trump Administration appointee Bognet in 2020, by 3 points. Despite being out fundraised by Cartwright 3-1, every political pollster has this race labeled "toss-up" in this NEPA rematch.
17 (Allegheny, Beaver) – Jeremy Shaffer (R) v. Christopher Deluzio (D)
Registration % – R-36/D-50/I-14; 2020 Presidential % – Biden 5.8; New territory – 7%
With Connor Lamb retiring after an unsuccessful U.S. Senate bid, Jeremy Shaffer and Christopher Deluzio come off hotly contested primaries to vie for the open seat in Western, PA. Shaffer, a computer engineer, business owner, and local elected official faces Deluzio, a veteran and elections attorney. Though democrats enjoy a 14-point advantage, this district epitomizes the Western PA trend of the GOP outperforming registration. The Cook Report, Inside Elections, and Sabato's Crystal Ball all mark this Allegheny-Beaver County based district as a "toss-up."
*Incumbent
My prediction: 10-R, 7-D
Other districts to watch: 5, 10