Trafalgar Group Poll: Dr. Oz Leads GOP U.S. Senate Race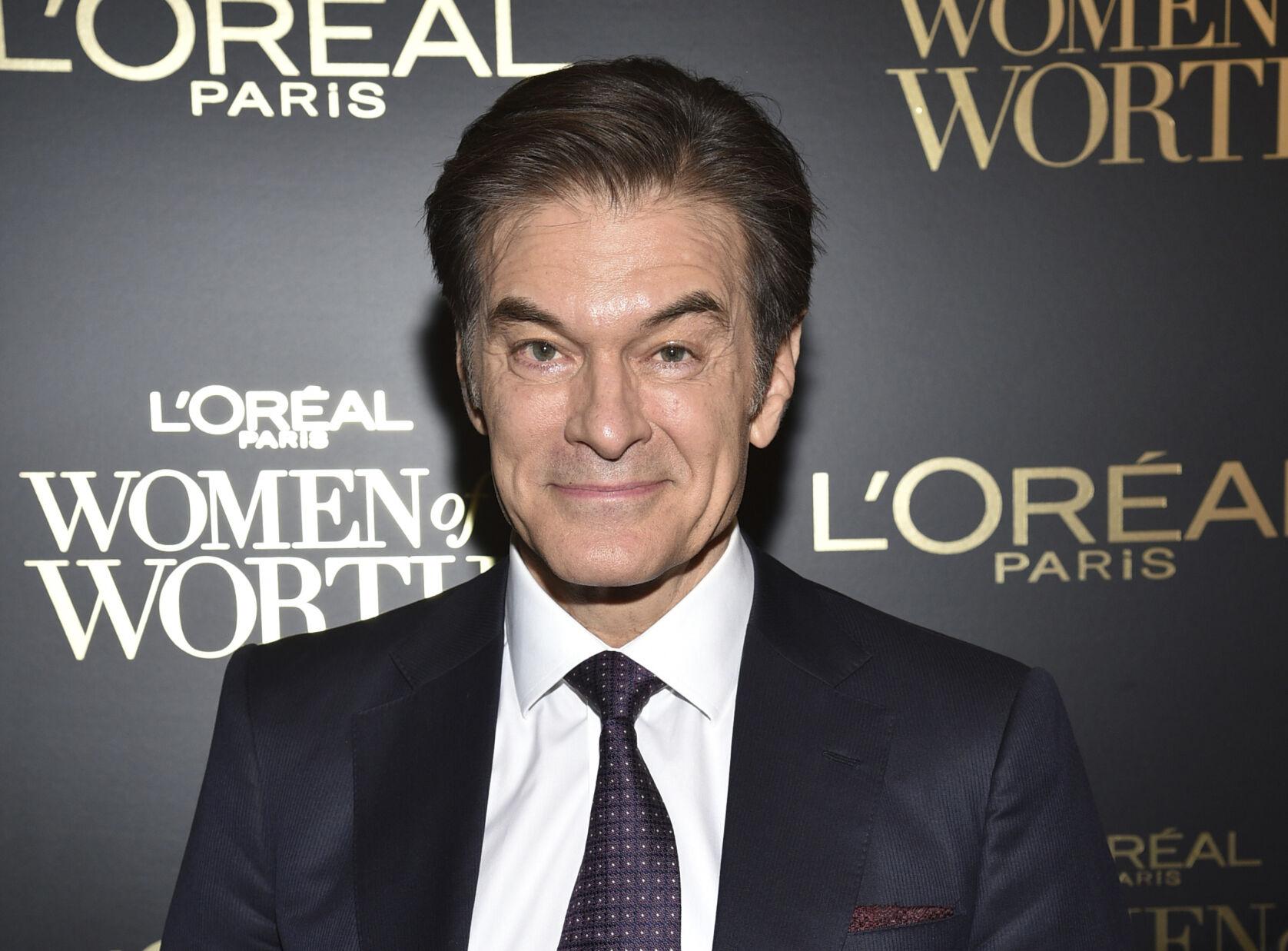 (The Center Square) – Celebrity doctor Mehmet Oz is leading the Republican primary contest for U.S. Senate in Pennsylvania by double digits, according to a new poll.
The survey of 1,070 likely Republican primary voters during the first four days of February shows 27.4% favor Oz if the election was held tomorrow.
The Pennsylvania primary is scheduled for May 17.
The poll, which was released Monday, was conducted by The Trafalgar Group, a political and corporate market research firm that bills itself as "the consistently most accurate pollster of 2016, 2018, 2020, and 2021 election cycles." The poll's margin of error is 2.99%.
Businessman David McCormick received the second-highest percentage of support at 15.9%, followed by Carla Sands, former President Donald Trump's ambassador to Denmark, at 14.8%; Kathy Barnette, a veteran and political commentator, at 8.9%; and real estate developer Jeff Bartos with 6.6%. Attorneys Sean Gale and George Bochetto and businessman Everett Stern garnered less than 2% support.
More than 21% of respondents told Trafalgar they are undecided or would not vote.
Robert Cahaly, chief pollster with Trafalgar, told The Center Square he believes Fox News, and in particular host Sean Hannity, is influencing the numbers in a big way.
"What we found interesting is in analyzing those who approve of Trump, Oz has the largest percentage (of support) of the top three" contenders, Cahaly said. "That is probably due to the fact that he has been promoted so much on Fox News and Hannity.
"There's nothing about Oz that makes him more of a Trump candidate," Cahaly said. "It's just Trump voters trust Hannity, and trust Oz as an extension of that."
Cahaly said about 65% of Pennsylvania Republican voters have said they would vote for Trump if he ran for reelection in 2024, and the former president's support for a specific candidate could sway the race. Trump previously endorsed Army Ranger Sean Parnell, who since has left the race. Parnell has endorsed McCormick, who entered the race in January.
Cahaly also noted Oz's high name recognition as another factor.
"There's only 3% of the population who doesn't know who he is, so anyone else in the race has got to get more known," Cahaly said. "But when there's no one else to introduce yourself to, that can also be a concern."
A demographic breakdown of survey respondents showed 82.1% were over the age of 45, 87.6% were white and just over half were men.
The poll was taken around the same time the Pennsylvania Republican Party announced it will not endorse a candidate in the primary fields for governor, U.S. Senate and lieutenant governor. Committee members told The Associated Press the party held a voice vote against endorsement, confirming months of speculation.
The Trafalgar poll included only half of the 16 Republican candidates vying to replace U.S. Sen. Pat Toomey, R-Penn., who is not seeking reelection.
Campaign finance reports through the end of 2021 show several Republicans contributing millions to their own campaigns, including personal loans of $5.2 million for Oz, $3.6 million for Sands and $1.2 million for Bartos. Bartos reported the most cash on hand at $2.4 million, though some candidates are not yet required to file reports.
In the Democratic U.S. Senate primary, a dozen hopefuls are vying for the ticket, with leading candidates including Lt. Gov. John Fetterman, U.S. Rep. Conor Lamb and state Rep. Malcolm Kenyatta, D-Philadelphia.
The Pennsylvania Democratic Party last month failed to endorse a candidate in the U.S. Senate primary, though Lamb received about 60% of votes from the party's 350 committee members.
Fetterman leads Democrats in fundraising with $11.9 million through the end of 2021, compared with about $4 million for Lamb and $1.5 million for Kenyatta.
Pollsters have yet to gauge support among Democratic candidates, but a December poll from Data for Progress, considered partisan by FiveThirtyEight, showed Fetterman topping Oz, 44% to 42%.