True Cost of Washington: Better Budgeting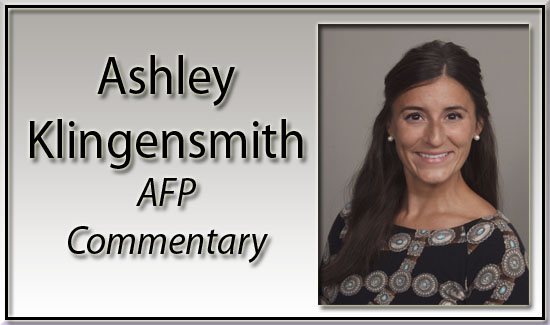 We last discussed Americans for Prosperity's national "True Cost of Washington" campaign, designed to educate Americans across nine states about the truth behind rising costs while offering real solutions to make everyday life more affordable.  On May 3rd we hosted our first event at a gas station in Greensboro, North Carolina, where we offered 1500 gallons of discounted gas for $2.83/gallon.  By turning the clock back to January 2021, when $2.83/gallon of gas was the reality, we were able to have conversations with scores of local residents about the real costs of the Biden/Schumer/Pelosi agenda that is making life unaffordable for Americans. We discussed the need for unleashing energy abundance when we last spoke and today, we'll dig in to the second set of policies that can help put our nation on a better path:  ending wasteful Washington spending.
We can cut government spending and beat inflation through better budgets.  Budgets match resources with outcomes. Ideally, they fund core competencies while recognizing limits and trade-offs. The federal budget process—especially Congress' stage—does not meet these goals. Congress goes through the motions of putting one together and appropriating all government spending, but, despite appearances, there is no real, comprehensive budget.  Congress only manages 30 percent of spending every year.  The federal government has no rules to control overspending and deficits.  Congress balanced the budget from 1998 to 2001, but before you give it a pat on the back, you should know that's the only time it's balanced the budget in the last fifty years.  Our national debt has exploded from 32 percent of Gross Domestic Product in 2001 to nearly 100 percent GDP today.  Massive government "stimulus" spending during the pandemic hasn't helped, either. This trillions in new spending overloaded the economy and kickstarted the inflation we're experiencing today.  It bears repeating: The more money the U.S. government prints and pumps into our economy, the worse the situation becomes. The amount of money in the U.S. economy increased by 41 percent from February 2020 to February 2022. Economic output, however, only grew by 3 percent.
A healthier process can produce better results by harnessing the distributed knowledge that members of Congress can access.  Congress needs a real, comprehensive budget with all spending and revenue in it.  This is possible through a unified budget.  A unified budget would reveal tradeoffs across fiscal policies, help reduce overlap among programs, and control the exploding debt.
Another solution is for Congress to adopt smart budget targets that control the debt and promote economic stability.  The Business Cycle Balanced Budget Amendment, proposed by Sen. Mike Braun and Rep. Jodey Arrington, is a constitutional amendment proposal to balance the budget over the medium term instead of each year and would require two-thirds approval for emergency spending.  Braun also teamed up with Rep. Tom Emmer to introduce the Responsible Budget Targets Act to transition to balancing the budget (excluding interest on the debt) over multiple years rather than annually and to offset emergency spending over the following six years.
When we next talk, we'll discuss the third set of policies in our "True Cost" campaign:  cutting the red tape that keeps prices high.  Until then, please visit www.truecostofwashington.com and email your legislators now and let them know that removing antiquated regulations, creating energy abundance, and stopping out-of-control spending must be their priority.  We are grateful for your partnership in scaling these critical policy solutions!  I'm Ashley Klingensmith, State Director with Americans for Prosperity-Pennsylvania.  Find us on Facebook by searching @PAAFP and on Twitter by searching @AFPPennsylvania.
Ashley Sisca Klingensmith | State Director | Americans for Prosperity – PA
m: 412.915.1551 | e: [email protected] | @AFPPennsylvania