Trump Vows to Protect Shale Industry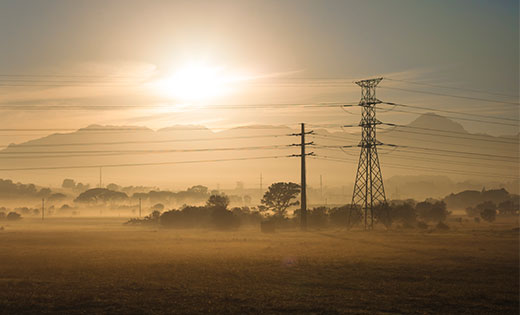 President Donald Trump used his appearance Wednesday at the Shale Insight Conference in Pittsburgh to largely pivot away from the investigations and allegations roiling Washington, D.C., and instead largely focused on what he proclaimed to be an unparalleled track record of success in boosting the energy sector.
Speaking just a few hours after possible 2020 rival Joe Biden, the former vice president, spoke in Scranton, the president jumped from topic to topic, as he's known to do, touching on criticisms of the Democrat-controlled U.S. House of Representatives and its apparent reluctance to ratify the new trade deal his administration has worked out between the U.S., Mexico and Canada.
Trump also had harsh words for Democratic U.S. Rep. Conor Lamb, who famously flipped a longtime Republican congressional district in a special election in Pittsburgh's suburbs in 2018. The president joked that he thought Lamb was a Republican initially based on his public statements.
"He's like, got my policy, except for one problem, he never votes with me, never ever ever," Trump said. "[The Democrats] want to take away your guns. Conor Lamb wants to take away your guns. They want to take away your energy."
Despite the frequent digressions, the president consistently returned to the topic of energy resources and how his administration has sought to boost the sector. He insisted that steps he's taken, like exiting the Paris Climate Agreement and approving the Keystone XL and Dakota Access pipelines, are landmark decisions that make the U.S. a net energy exporter.
"A thriving energy industry … [is] an enormous benefit to citizens all across our country, all across our land," Trump said. "According to the Council of Economic Advisers, who cannot even believe the numbers and the success that we're having, the astonishing increase in production made possible by shale, and the shale revolution, saves Americans $203 billion every year, or $2,500 for a family of four in lower electric bills, lower prices, and at the gas pump."
Trump repeatedly insisted that the current strength of the energy sector and the economy at large was dependent on his policies, and that a change in the White House could easily see those gains reversed.
"Many politicians in our country are targeting your industry and your jobs for literally total destruction," he told the shale industry workers assembled at the conference. "Whether you like it or not, that's where they're going. … Virtually every leading Democrat is pledged to entirely eliminate fossil fuels, wiping out American production of oil and coal and natural gas, and by the way, jobs. These Democrat plans would obliterate millions of American jobs, devastating communities across Pennsylvania, and bankrupting families all across our nation."
The president largely avoided the topic of the House impeachment inquiry that has dominated national headlines in recent weeks, lamenting only that he seems to be facing an endless series of investigations by his political opponents.
"I've had the [former FBI Director Robert] Mueller witch hunt, the Russia witch hunt," he said. "I have witch hunts every week. I say, 'what's the witch hunt this week?' They can't beat us at the ballot box, they cannot beat us at the ballot box. So they want to try and beat us the old fashioned way, which is not very nice. They are a nasty group of people."